27 Cool Gambling Trivia Tidbits You May Not Know
Taking a break between hands of cards online? As a gambling enthusiast, you doubtless already know a fair amount of trivia about the history of gambling and its current popularity. Nonetheless, there probably are quite a few interesting facts which you do not know. Here is some cool gambling trivia to enhance your knowledge and impress your friends—and maybe inspire you to up your stakes.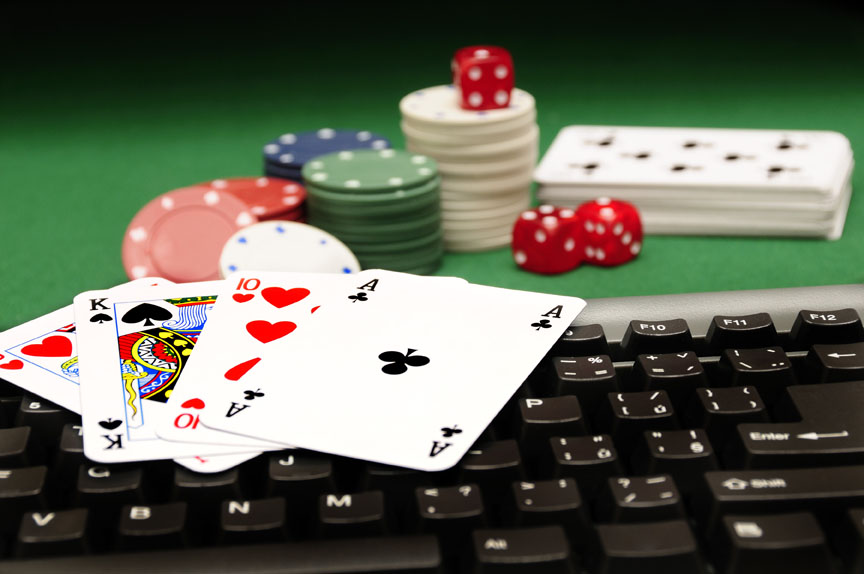 The history of online gambling goes back further than you think.
Thinking back to the 90s, the internet was still in its early stages and a lot of people were just getting online for the first time. So it might surprise you that the history of internet gambling dates clear back to 1994.
This was when Antigua and Barbuda passed a law known as the Free Trade & Processing Act. This law made it possible for companies that wanted to operate casinos online to apply for licensing.
Also in 1994, Microgaming got to work on developing early gambling software. A company which developed security software, Cryptologic, joined the effort. These innovations made it possible for the very first casinos online to open their doors that same year.
Internet gambling could have been made illegal in the USA.
What gambling online swiftly became popular through the mid-90s, there were some people who didn't want it to take off. In fact, legislation known as the Internet Gambling Prohibition Act was on the table at one point in 1999. Thankfully, it never became law.
Incidentally, that was the same year that it became possible for people to gamble with each other on the Internet. Previously, all games were played against the house.
It's also worth mentioning at this point that while the first online casinos became available in 1994, it was actually in 1996 that it became possible to gamble online with real money.
The largest casino in the world is located in on the Cotai Strip in Macau and is called the Venetian Macao.
The resort bears a strong resemblance to the Venetian Las Vegas, but is significantly larger, measuring an astounding 10,500,000 square feet. It holds a couple of other records as well. For one thing, it is Asia's largest single structure hotel. For another, going by floor area, is the world's seventh largest building of any kind. It has been in operation since August 2007.
In total, the Venetian Macao contains 800 gaming tables along with 3,400 slot machines. That is a pretty amazing selection under one roof.
There are dozens of online progressive slot machines with jackpots in excess of $500,000.
If slot machines are your thing, a trip to the Venetian Macao certainly would be exciting. But you can play hundreds of slot machines online without ever leaving your living room—and you have a chance to win big.
The jackpots available through online slot machines obviously are changing continuously, so this is based on the data available right now.
As of today, I count more than 40 progressive slot machine jackpots online in excess of $500,000. More than 20 of those are in excess of $1,000,000. That is a lot of money waiting to be won online, and those jackpots are getting bigger every second.
The sandwich was not invented by a famous historical gambler.
The invention of the sandwich is commonly attributed to the fourth Earl of Sandwich, John Montague. As the story goes, he didn't wish to leave the gaming table at one point during 1765, and asked for something that would be easy to eat during the game. In response, someone from the kitchen sent out some meat between slices of bread, and it became known as a "sandwich."
Actually, this is not actually true—at least not the claim that this is the origin of the meal. It shouldn't take much thinking to realize that people have been putting meat between slices of bread for quite a bit longer than a few hundred years. Still it is an amusing story, and something to reflect on all enjoying your own sandwich while gambling online.
It is impossible to count cards online.
This shouldn't actually be trivia, but there are a lot of misconceptions regarding card counting in general. For example, many people assume that counting cards is illegal. This isn't true at all, although it is generally a violation of the policy set by most casinos in the brick-and-mortar world.
Casinos online do not need to have a policy against card counting, because they are able to prevent it simply through the way the software is programmed. When you gamble online, you are dealing with decks with a very low penetration. That means that the deck is reshuffled frequently (usually between each hand), and you only get to see a low percentage of cards between each shuffle. This makes it impossible to count cards.
For that reason, if you are going to play blackjack on the internet, you should just use the basic blackjack strategy instead of trying to count cards.
Supposedly, the Great Wall of China was financed through keno.
Rather like the sandwich story, there does not appear to be any strong historical evidence backing this up. But there is a legend that Cheung Leung, ruler of China during the Han Dynasty, was running out of money for infrastructure owing to the cost of warfare.
In need of funds to help with the construction of the Great Wall, he came up with the idea of introducing a lottery to raise what he needed. This led to the invention of keno, which understandably went down better with the fatigued, war-weary population than a new round of taxes would have. Is this fascinating story true? Who knows. But it would be awesome if it were.
You could make history as well by winning big over at
Slotocash
! Progressive Jackpots, Table Games and More! For our honest review of Slotocash you can click
right here
.
Roulette was invented by Roman soldiers?.
Here is another gambling origin story which may or may not be true. Apparently when Roman soldiers had downtime, they needed a way to amuse themselves in ancient times. So they would get a wagon wheel and spin it, and use that to place wagers. This in time evolved into the modern-day roulette wheel
.
If you stay at a land-based casino, it may not have a 13th floor.
At a lot of casinos, the floors are numbered like this: 1, 2, 3, 4, 5, 6, 7, 8, 9, 10, 11, 12, 14, 15 …
Actually, you'll see this with other hotels as well, but especially with casinos since gamblers have a tendency to be more superstitious than the average person. In a world where people rely on luck, the last thing anyone wants is to be jinxed by staying on the 13th floor. So the floor numbering usually skips 13 and goes right to 14 after 12.
Naturally of course, there still is a 13th floor; indeed, if you are staying on floor 14, you are technically on the 13th floor. Once you figure that out, you will be right back to feeling unlucky.
The largest slot machine jackpot ever won online was won by Jon Heywood.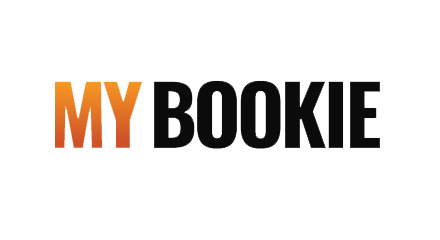 If you dream of winning big online, you may wonder what the biggest jackpot ever was and what gambler was lucky enough to walk away with a fortune.
The answer is Jon Heywood, a Cardiff-based gambler in the UK who won 17,879,645 Euros on October 6th, 2015. He was playing the Mega Moolah slot machine by Microgaming on Betway. This game has five reels and twenty-five paylines. That's 20,802,984.38 in American money!
Jon Heywood was 26 years old at the time he won the record-setting jackpot. He had recently come back from Afghanistan, and deposited £30 into an account at Betway. He then bet 25 pence on the Mega Moolah slot machine. Within 7 minutes, he had won £13,213,838.68, equivalent to over €17 million.
Seriously, can you imagine sitting down to play a slot game with just £30 in your account, and 7 minutes later you realize that you are a multi-millionaire? Talk about having your mind blown.
Wondering what Jon did with the money? One of the first expenses he made was on a heart and lung transplant for his father. While he decided to put his family first, he did get a yellow Bentley Continental GT for himself.
If you add up the numbers on a roulette wheel, you get 666.
While casinos may go out of their way to ensure that gamblers' numerical superstitions will not trouble them while staying on the 13th floor, some gamblers are not aware that they are playing with the "devil's number" when they take a turn at the roulette wheel.
If you add up the numbers 1-36 on the roulette wheel, the sum is 666. No one is entirely sure why the numbers add up to 666, and of course there are various theories. One of the most popular stories concerns a 19th century casino owner named François Blanc, who was known as "The Magician of Monte Carlo" as well as "The Magician of Homburg."
Blanc invented roulette wheels with single 0s, which swiftly became popular, bringing lots of profits into his casinos. Supposedly, this famous "magician" made a deal with the devil in order to discover how he could be most profitable with roulette. For this reason, his roulette wheels featured numbers which would add up to the Number of the Beast—in tribute to the one who taught him roulette's secrets.
This is yet another fanciful tale of gambling history which may or may not be true, but clearly someone had a sense of humor when designing the roulette wheel.
Casino revenue comes largely from slot machines.
While table games will always have their place in the gambling world, the majority of revenues both online and offline come from slot machines. The exact amount varies between casinos, but in general, it is around 70-80%. That being said, there are some locations in the world where other games are more popular—like mini-baccarat in Macau.
The largest ever prize pool in a poker tournament was $82,512,162.
Jamie Gold won the largest ever poker tournament payout in 2006, taking home an astounding $12,00,000 of the $82,512,162 prize pool. The second largest prize pool was $74,015,600 from the 2018 WSOP Main Event, was won by John Cynn .
Many people qualify for the WSOP by playing in one of the online satellite tournaments so this is yet another exciting possibility for internet gamblers around the world. You can jump on the action at Bovada and Betonline Poker.
Two world records for craps were set simultaneously in 2009.
On the subject of records, one of the most fascinating gambling records in existence was set by a woman named Patricia Demauro. This Jersey gambler was playing craps at the Borgata Hotel Casino in Atlantic City when she managed to rack up 154 rolls during a record-breaking streak.
It was the longest craps roll recorded, taking place over a period of four hours and 18 minutes. It also was the longest series of craps rolls without sevens ever.
Now, what is really remarkable is how low the odds were of something like this ever happening. In fact, the chances were about 1 in 1.56 trillion. That's right—not million, not billion, but trillion.
If you are wondering how that compares to other odds, consider that the chances of winning a lottery are often around 1 in 100 million. Obviously it can be higher or lower than that, but there is really no comparison.
Just to add to the amazing nature of the situation, Patricia was a total newbie to craps In fact, she had been playing slot machines just before she sat down to try craps for the second time ever with a $100 buy-in.
During the game, she followed the betting advice of her experienced friend, who had already rolled a seven and was out. All throughout, she could barely keep up with what was going on. Meanwhile, spectators surrounded the table, watching in amazement as the streak continued.
How much did Patricia walk away with? She has never revealed the total amount of her winnings, but it is probably in the neighborhood of a few hundred thousand dollars, possibly more than a million. Regardless, she certainly left the casino rich, and with a great story to tell.
Countries which have fully legalized gambling make great money from it.
If you are a gambler in the USA, you probably are very grateful for the advent of online casinos, which have made it a lot easier to enjoy your favorite games. But have you ever wondered how much revenue the US government is potentially giving up by not making casinos 100% legal nationwide?
One way to get a feel for just how much easy money Uncle Sam is turning down is to look at another jurisdiction where gambling is fully legal. In the United Kingdom, gambling is an incredibly popular pastime, and a major source of government revenue.
The UK government actually does not tax the winnings of gamblers—pretty awesome if you happen to be a citizen. But they do levy revenue from casinos and other betting institutions, both online and offline, at a rate of 15%.
How much does that revenue add up to? During 2016-2017 alone, it came out to an astonishing £2.7 billion. Wondering how much of that came from online gambling? £357 million. That amount has been growing steadily, and will likely continue to do so over the years ahead.
So that is a pretty great practical financial argument for fully legalizing gambling everywhere around the world. Hopefully eventually other governments will catch up with the UK's thinking and pull in billions of dollars of gambling-based revenue.
If you're a citizen of Monaco, you can't play at the Monte Carlo.
The Monte Carlo Casino is one of the most famous gambling destinations anywhere on the planet. As it turns out though, you only get to enjoy it if you are not from Monaco. If you are a citizen, you are banned from playing there. This is the result of a decision made way back in the 19th century by Princess Caroline, who felt that gambling revenue was a good thing, so long as it didn't come out of the pockets of Monaco citizens.
Some gamblers will do just about anything to stay on the casino floor.
Over the years, gamblers playing at land-based casinos have filed multiple complaints about finding urine on slot machines or in chairs. Thankfully, the average gambler is not that compelled to sit at the machine pulling the lever continuously, but it does happen. Those who suffer from problem gambling behaviors can neglect their own bodies as well as the needs of others.
That is certainly one more reason why online gambling can be a better experience than playing offline. In the comfort of your own home, you will never have to look twice before sitting in your own seat!
The world's first slot machine wasn't at a casino.
A lot of gamblers who are used to playing in traditional venues may think that sitting at home is not the "authentic" gambling experience. But did you know that the first slot machine ever invented wasn't at a land-based casino at all?
It was of course in a land-based environment, but it was actually located in San Francisco at an automotive shop. The machine, known as the "Liberty Bell," helped to amuse customers while their vehicles were being worked on.
The first casinos to buy slot machines did so not because they expected them to become a huge attraction, but because their tables would often fill. The aim was simple. By putting slot machines on the casino floor, they could entertain gamblers waiting for spots at the tables. That would make them less likely to leave.
Of course, slot machines did end up becoming an attraction in and of themselves, to the point where they are now the source of the majority of casino revenue. Table games by contrast have taken a backseat.
Early slot machines didn't dispense money at all.
If someone asks you to picture a set of slot machine reels at random, what symbols do you envision? Most gamblers probably jump right to the classic images of cherries, grapes and bananas featured on traditional fruit machines.
What many gamblers are not aware of is why images of fruit were featured on old-fashioned slot machines. The reason is actually surprisingly literal. It turns out that back in the 19th century, slots didn't pay money. Instead, they paid chewing gum in various fruit flavors. Fruit machines really did dispense fruit.
Gamblers in Las Vegas used to celebrate atomic bomb tests.
In the 1950s when atomic bomb tests were being run near Las Vegas, they actually became a major draw to tourists. Indeed, Las Vegas was nicknamed "Atomic City" for a while (not officially), and people would travel to watch the tests.
Hotels and casinos could charge higher rates for rooms which offered a view of the tests, and people would pack "atomic lunchboxes" to go have picnics in the desert where they could watch. There was also a drink invented called the "Atomic Cocktail" (which incidentally is an item you can find while playing the video game Fallout: New Vegas). People also threw parties to watch the mushroom clouds. It's surreal, but true.
There is a reason pachinko parlors are not called "casinos."
If you have ever visited Japan, you have probably seen (and heard) the noisy, bustling pachinko parlors where people gamble using small silver balls. The balls act as tokens, and can be turned in for cash or other prizes.
You may have wondered why pachinko parlors are not simply referred to as "casinos," and why this ubiquitous game is the only one you will typically encounter in Japan. The answer is that the government has a strict ban on gambling and casinos. But a "parlor" is (apparently) not a casino, and the system with the silver balls being redeemed for prizes it seems gets one around the implication of "gambling." Cash after all is simply another "special" prize.
There is a reason why dealers clap their hands together before exiting the table.
Ever notice that when a dealer leaves a table, they first clap their hands together and display them? If you wonder what this is all about, it is a process which is required of dealers referred to as "clearing the hands."
The reason that dealers must "clear their hands" is because it would be way too easy for them to take chips which do not belong to them. As a result, they need to prove that they are not holding any chips. You will see this in land-based casinos, and may also sometimes see it when playing online with live dealers.
Nevada lacks a state lottery
While Nevada is pretty much the place to be in the USA for most forms of gambling, it is not a good place to be if you want to play the lottery. This state doesn't have a lottery, which if you think about it makes sense. Naturally, a state-run lottery might cut into the gambling industry. That might in turn actually harm the economy more than help it.
The world's biggest gambling city is not Las Vegas.
When you think about land-based casinos, your thoughts probably travel across the desert to Las Vegas, right? Many people think of Las Vegas as the biggest destination for gambling worldwide, but it actually is not.
Las Vegas easily loses out to Macau in China. Macau actually sets a couple of records. Currently, it is the planet's most densely populated region. Ever since 2006, it also has pulled in more gambling revenue than any other city on earth. Indeed, in 2012, Macau's gambling revenue exceeded that of Las Vegas by five times.
A famous gambler named Archie Karas once turned $50 into $17 million in just a few months.
Archie Karas was a restaurant worker who switched to playing pool professionally, and from there to playing poker. Over time, his bankroll grew to a couple million dollars, but he blew through almost all of it in December 1992.
Left with nothing but $50 to his name, he decided not to give up just yet. Instead, he would take things to the next level by traveling to Las Vegas. There, he took out a $10,000 loan from a player he knew who he stumbled into at The Mirage (talk about luck). Over the next six months, he managed to play his way up to an impressive $17 million. This was done through a combination of poker and pool.
Over the next two and a half years, Archie continued to do well, to the point where he managed to amass around $40 million. Alas, it all came to an end even more rapidly when he blew most of that bankroll in just three weeks' time. His last remaining millions were swift to follow, and he found himself essentially back where he started.
The myth that land-based casinos pump in oxygen came from a novel.
Have you ever heard anyone say that brick-and-mortar casinos pump oxygen onto the floors? This is thankfully a myth—that much you probably know. But you may wonder where it comes from.
The most likely origin of this story is a novel called Fools Die, which was written by Mario Puzo, best known for writing The Godfather. In the novel, there was a casino named Xanadu, which engaged in this practice, the idea being that the oxygen would prevent gamblers from getting tired and keep them engaged with their activities.
Some people still worry about this happening in real life. While it is not a particularly realistic worry, at least gambling online, you never need to wonder if someone is pumping oxygen into the room.
We wouldn't have FedEx if not for gambling.
Finally, one more interesting bit of gambling trivia concerns FedEx, which wasn't doing too well back in its early days. In fact, the founder, Frederick Smith, realized that the company was down to its last $5,000, and that he would have to do something drastic if he didn't want to go out of business.
So what did Frederick decide to do? He headed to Vegas and took the entire sum of money and put it into blackjack. He did well enough to walk away with $27,000. This was just the injection of life that the company needed to keep going. That's something fascinating to think about the next time you send or receive a package!
I hope that you enjoyed these gambling trivia facts! Maybe you will be the next person to win a massive multi-million dollar jackpot online like Jon Heywood—or perhaps you will beat Patricia Demauro's record craps roll streak. Or maybe you too can turn $50 into $17 million, like Archie Karas. If you want to give yourself the best chances to win, be sure to read all our gambling tips, and play at our recommended online casinos!
Some More Things for You to Read and Share!