Good Online Poker Sites List
You gotta know when to hold 'em, know when to fold 'em, know when to walk away, know when to run.
– Kenny Rogers
The good poker sites list keeps track of the top online poker sites with our small and focused list of legit online poker sites.
Bovada Poker - Bovada offers anonymous online poker for real money. No tracking software, bots or pro's using analytics against you on Bovada. Get a 100% bonus on your poker play
BetOnline Poker - Excellent reputation with a high quality 24/7 customer support team. Plenty of fishy games because they cater to recreational players and not pro players.
Texas Hold'em
The most popular form of poker in the last 10 years is Texas Holdem. It comes in the following formats:
No-Limit Texas Holdem
Fixed Limit
Pot Limit (less common)
There are numerous guides on strategies to win at holdem. We will not go into them here other than to touch on the basics of how to play texas holdem. You can find holdem games at all the poker rooms on the good online poker sites list.
Omaha Poker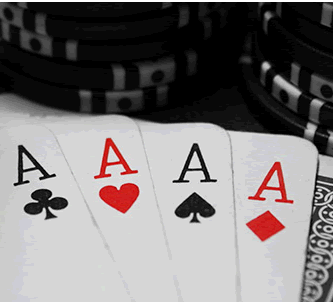 Omaha is the second most popular form of poker played today. It is similar in holdem except you are dealt four personal cards and must use two of them. Omaha is typically played in the following formats:
Pot Limit Omaha
Pot Limit Omaha Hi/Low – this is a split pot game where the high hand wins half the pot and a low hand wins the bottom half. AKA Omaha 8
Fixed Limit Omaha
Fixed Limit Omaha Hi/Lo
No Limit Omaha (less common)
Poker Site Reviews
For the latest and greatest information about these online poker sites, visit our reviews section where the most recent reviews are posted. Our good poker sites list above contains our absolute favorite online poker sites, and here is why.

#1 BetOnline – live games with a lot of action and bad players.

#2 PokerStars – I can not wait for the day when PokerStars is legally allowed back into the good graces of online poker in the USA. They offered the best software, top notch customer support and a great choice of games. The tournaments were the best. Today they are still #1 overall and a top choice for anyone looking to play online poker. No US players allowed currently but we expect that will change soon.

#3 Bet365 Poker – This is a leading site in the UK and Europe. Great games, smooth software and integrated casino and online bookmaker make Bet365.com a great choice for most of the world. No USA.

#4 Americas Cardroom – An excellent member of the TruePoker network, Americas Cardroom is the poker side of all around fantastic sports betting site, Bookmaker. They offer US players an excellent choice if playing anonymously is not your thing. I have played at ACR for a few years and they do a lot of things right. Payouts are always timely and they have been fantastic throughout all of this year processing payouts to US based players steadily and timely. Checks arrive in a week or two every month. The traffic is small but you will quickly get to know the regulars in your games of choice. Good support, decent software (sometimes flaky) and a sweet 100% deposit bonus for new players + freerolls.
Online Poker – The Good Online Poker Sites List
Most of my daily online gambling comes in the form of poker. I love poker and I play it online. I play more poker than anything else. The poker sites listed below are where I play online poker at today, assuming US players are allowed.