A Crash Course On Slots Tournaments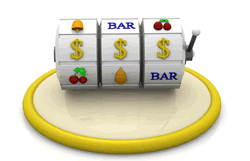 Millions of people love to play slots. From 3-reel fruit classics to 7-reel games that offer bonus rounds, 3-D videos, and progressive jackpots, slots have broad appeal.
Many gamblers like them because everything is left to chance. There's no way to influence how the reels end up. Unlike blackjack, craps, and baccarat, there's no strategy to memorize and apply. You simply pull the arm (in a land-based casino) or click the "Spin" button (at an online casino), and hope the symbols line up in winning combinations on the paylines.
Slot enthusiasts have another reason to enjoy these games: slot tournaments. These events combine the fun and entertainment of slot play with the excitement of competition.
Below, you'll learn how the events work, the types you'll see at casinos, and how to tell if a tournament is worth your time. We'll also cover how to prepare for a tournament, what to expect while you're competing, and how to finish in a top spot on the leaderboard.
If you've never played in a online slots tournament, I highly recommend them. They're a lot of fun and simple to play. You'll know the precise amount of money at stake, so you won't accidentally blow through your bankroll. You'll also experience the thrill of competing with other slot fans for a large piece of a tempting prize pool.
Don't be intimidated by the prospect of competing in a casino slot tourney. Novices have just as great a chance to win as veterans. The following guide will explain everything you need to know.
How Online Slots Tournaments Work
Here's how they work in a land-based casino:
After you register for the event, you'll be assigned a particular slot game. You'll also be given a start time and end time, along with a number of credits to play according to your entry fee (or buy-in).
Your goal is to play as many credits as possible within the allotted time. It's not as easy as it sounds. You'll need to focus since wasting time means failing to play all of your credits. And a credit that goes unplayed is a credit that can't help boost your score.
A leaderboard will keep track of how you're doing in the tournament.
The higher your score relative to the other participants, the higher you'll climb on the board.
The person who finishes in first place receives the largest portion of the prize pool (40% is common). The rest of the money is divided among the top 10% to 20% of the field. The percentage awarded decreases rapidly the further down you appear on the leaderboard.
Online slot tournaments work in a similar manner. The difference is that you're given more latitude with regard to the slot games you choose to play and when you're allowed to play them. Also, the entry fees tend to be lower than those you'll find in land-based casinos.
And it's worth noting, you don't have to drag yourself to a traditional casino to participate; you can compete from the comfort of your living room – or literally anywhere if you have a smartphone.
Types Of Online Slots Tournaments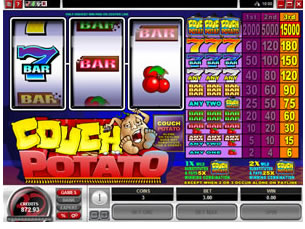 There are two basic types of casino slot tournaments online.
The first type requires you to pay an entry fee. As noted above, the fee affords you a certain number of credits, which you use to boost your score. The prize pool is made up of the entrants' fees.
Anyone can participate in this type of event. It's open to the public. Having said that, few casinos host them on an ongoing basis. Rather, the events are scheduled and publicized in advance to drum up excitement for them.
The second type of tournament is offered to players by invitation. Online casinos like to reward customers who wager a lot of money. One of the ways they do so is by inviting them to compete in slot game tournaments.
Sometimes, there's an entry fee. Other times, the casino will let you play for free. In the latter case, you'll either be competing for a cash payout or for free play in the casino.
Occasionally, an online casino will host a free slot machine tourney as a promo to attract new customers. Cash prizes are rare in such events. When they're offered, they usually come with high rollover requirements. More commonly, the prizes take the form of free credits you can use in the casino.
How to Tell if a Tournament is Worth Your Time
Any tournament in which you're allowed to play for free is worth your time. This includes events organized by invitation as well as those designed to attract new customers. If you get to play for free, it doesn't matter whether you're competing for a real-money payout or credits to use in the casino. There's nothing to lose and (potentially) lots to win.
But what about online slots tournaments that require a buy-in, or entry free? Are they a good deal? Is there any way to tell the good ones from the bad ones?
You can tell whether a given event is worth your time by finding out the following four details:
The amount of the entry fee
The expected number of participants
The size of the prize pool
Payout percentages/amounts according to rank
The entry fee is always out in the open. So you'll know exactly how much money you'll need to put at risk to participate. Likewise, the pay table is usually made public. You'll know how the prize pool will be distributed among the winners.
The problem is finding out the expected number of participants, and thus the size of the prize pool. Sometimes, online casinos post these details. Other times, they don't.
Because some of the particulars may be unknown, it's not an exact science. But here's a good rule of thumb: unless the pay table is extremely top heavy – for example, the prize pool is paid out to the top 5% – most slots tournaments are worth considering.
Preparing for Your First Slots Tourney
You should understand the rules before jumping into a tournament.
For example, you should be aware of restrictions concerning the slot games you're allowed to play for the event. You should be mindful of any time constraints imposed by the organizer. And you should be familiar with the terms and conditions associated with the prizes. Can you withdraw your winnings immediately or do you need to earn them out by meeting a rollover requirement? If the latter is true, what's the requirement?
These details will be made available by the casino when registration for the tournament begins. Your job is to be informed about them.
What to Expect During the Tournament
Because you'll be playing online, you won't have an opportunity to chat with other participants. That's a good thing for reasons I'll cover in the next session. Suffice to say, your attention should be focused on playing the slots.
You don't need to worry about your bankroll. As I mentioned above, the amount of money you have at risk is predetermined by the entry fee. You'll know how much you stand to lose in the event you fail to finish high enough on the leaderboard to earn a piece of the prize pool.
This is a major benefit to playing in a slots tournament. Normally, it's easy to keep spinning the reels without knowing exactly how much your bankroll is up or down. Slots can be hypnotic. It's easy to lose track of your progress and discover you've lost more money than you had imagined.
You won't face that issue when you compete in an online slot tournament.
At most online casinos, the leaderboards are updated in real time. You can track how you're doing compared to the rest of the field at any given moment during the event. This is a different dynamic than playing in a land-based casino. There, it's common to have to wait while the results are tallied. The casino hopes you'll make more wagers while you wait.
How To Win Slots Tournaments
Obviously, there's no way I can guarantee you'll win a slot machine tournament. After all, luck and fate play huge roles in the outcome.
Having said that, I can offer a couple of tips that will increase your odds of doing well.
First, your greatest asset will be your ability to concentrate. You don't have much time to play all of your credits. The worst thing you can allow to happen is to have credits left over when your allotted time expires. So focus on what you're doing and keep hitting the spin button to play your credits as quickly as possible.
I mentioned above that competing online precludes you from chatting with other entrants, and that this "aspect" of tournaments was a good thing. You now know the reason: you don't have enough time for idle banter.
Second, don't worry about how you're ranked on the leaderboard while the tournament is on. That's a distraction that will pull your attention away from the task at hand: betting all of your credits before your time expires.
It's difficult. You'll naturally be curious regarding how you're doing relative to your competition. But remember, the clock is ticking. Don't let your credits go unused.
Online slot tournaments are a lot of fun. First, you get to compete against other slot fans for a portion of a prize pool (or free-play credits). Second, you don't need to worry about the status of your bankroll.
Don't be surprised if you get hooked.
If you've read any of my articles on online slots, you already know my favorite places to play them are Bovada Casino and Slots.lv. Both casinos receive my unequivocal recommendation. Both score top marks in every single area I consider to be important.
More Great Casino Content You Want To Read