Bitcoin-Only Online Casinos vs. Regular Online Casinos
There is a big divide between bitcoin-only online casinos and those that also accept other deposit and withdrawal methods.
Whenever bitcoin was first introduced as a potential payment method for online gambling, online casinos sprang up specifically just to accept bitcoin. It was generally handled as being the only way to make deposits and withdrawals at a given site.
Bitcoin-only online casinos were the norm initially, but other sites caught on eventually and joined the fray by using this cryptocurrency as well.
It may not seem like there is much of a difference between how these two groups of sites would operate, but there are actually several things that they handle differently that can significantly impact your experience. In what follows, we want to break down some of these differences that you probably don't know about so that you can make a more informed decision about where to play with your bitcoin.
Solving the Volatility Issue
In the earlier days of bitcoin, volatility was an issue with the value of the cryptocurrency. It had just become topical in mainstream media, and prices were fluctuating tremendously from one day to the next. This was a problem in terms of using bitcoin for online gambling because it was more of a gamble to simply own bitcoin and have it sitting in a balance where its value could bounce all over the place than it was to play the online casino games in the first place.
In spite of this, many online casinos still wanted to offer the cyber currency, so someone thought up a solution:
Players could deposit in bitcoin and have that immediately turned into a fiat currency like the US dollar, euro or British pound. They would play in that more standard currency, and then when it was time for a withdrawal, the player could cash out by having their balance converted back into bitcoin.
This approach solved the volatility issue because the exchanges for the deposit into a fiat currency and for the withdrawal back into bitcoin were based on that day's exchange rates, so no value could be lost by just having your bitcoin sitting in your account being subject to daily fluctuations. This allowed this cryptocurrency to function purely as a banking method, and it worked out extremely well.
Today's Landscape for This Approach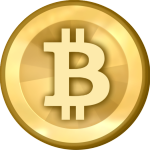 In today's market, bitcoin values have stopped fluctuating with this much volatility. However, many sites that adopted the standard listed above (like Bovada, Slots.lv and 5Dimes, for example) have continued using this approach since their online infrastructure is already set up around converting your bitcoin into another currency, etc. It doesn't make sense for them to change things up so that you can actually place your wagers into bitcoin because there's not enough for them to gain from it, and having this cyber currency set up as a de facto electronic wallet, along the lines of what we described above, is enough for them.
With that having been said, not everyone has taken this approach. Moreover, there are some significant benefits of using bitcoin directly for online gambling that you don't really get from using a fiat currency.
Betting Directly With Bitcoin
Some online casinos (Nitrogen Sportsbook for example) let you deposit in bitcoin, keep your balance in bitcoin, play the games in bitcoin and cash out in bitcoin. There are some logistical issues that these sites have to overcome, but you'll find that there are also some big advantages that you can get from using this currency.
On the one hand, you have sites that only accept bitcoin and have nothing else available. Nitrogen Sports is a good example of this with their online casino in addition to an online sportsbook and poker room. Some sites even offer anonymous accounts where you don't need to put in any significant personal information to play. This is a concept that simply would not work with traditional online casinos because of banking and regulatory laws.
On the other hand, you have the online casinos that accept bitcoin in addition to other methods like credit cards and electronic wallets.
BitStarz is an online casino that does this, and they allow you to keep your balance in bitcoin or convert it to other currencies. You can do whichever you prefer, and this gives players the most flexibility as possible.
Currency Issues With Bitcoin
One disadvantage of playing with bitcoin is that not all of the online casino software developers have made their games compatible with the cryptocurrency. As a result, players are put in a position where their game selection can be somewhat limited if they insist on keeping their balance in bitcoin and playing with it directly. On sites like BitStarz where players can convert bitcoin to other currencies at their leisure, this isn't an issue at all, and that's probably the most flexible way of handling it for players.
With that having been said, the standard denomination for games where you can play with this cyber currency is the mbtc, which stands for millibitcoin, or one thousanth of a bitcoin. Along these lines, 1,000 mtc is worth one bitcoin, and having denominations this small makes it easy to pick out the exact bet sizes that you want to use.
Provable Fairness Using the Blockchain
A huge, huge advantage of playing games in bitcoin is that you can actually use the technology behind the cryptocurrency to prove that the games are fair. Exactly how this works is a very involved, technical and mathematical discussion that's a bit outside of the scope of what we're talking about here, but the basic idea is that you can use the blockchain that helps to track all bitcoin transactions in conjunction with other processes to verify the fairness and legitimacy of the games that you are playing.
While you shouldn't play games that haven't been licensed by a major jurisdiction or regulatory body in the first place, having another line of security like this goes a long way towards giving players peace of mind.
How to Make a Decision About How to Play
Even if you took bitcoin out of the equation, there are tons of different things you have to consider when choosing a site to play at. Add this cryptocurrency to the mix, and things get even more complicated. With that having been said, the key to making a decision about how you want to play with bitcoin is to figure out exactly what you want out of your experience and then pick the option that most closely gives you what you want.
For example, if you want the largest selection of games available, then you'll probably want to play with a site that offers the ability to convert bitcoin into other currencies. On the other hand, if you are very much married to the idea of using the blockchain to verify the fairness of the games you're playing, then you'll need to go with the bitcoin-only options. Because different players care about different things, there is no "one size fits all" option necessarily, but sites like BitStarz that offer the ability to play in bitcoin or convert it to something like euros or USD can be a viable option for all kinds of players.
The bottom line is that there are advantages and disadvantages to both approaches. Your best option is to use the information we have given you here to make an informed decision based on your own wants and needs so that you know exactly what you're getting into either way you decide to go.
More Great Articles: