BookMaker Casino Review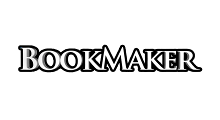 Make no doubt about it, BookMaker is a more of a sportsbook first and foremost. But like many sportsbooks out on the market today they also offer a casino side of things as well which is nothing to sneeze at!
BookMaker has been around in the online gambling scene for over 20 years now. During this time they have managed to keep a solid, great reputation. We have used BookMaker ourselves for many of these years for our own personal sports wagering and they have always paid out!
BookMaker is home to what you might call "high roller" players, but those of us with smaller accounts will also feel welcome with plenty of promotions and bonuses for us as well! Keep on reading, we'll get more into that here in just a bit!
Quick Facts Before the Details
Official URL – https://www.bookmaker.eu/
US Players allowed
Minimum Deposit – $100
Current Best Promotion – Up to $1,600 in matched funds
Devices Available – PC, tablet or mobile
Decent Amount of Table Games
Some games can be played for free
BookMaker has been in the game, (no pun intended) for 20+ years now which puts them among the oldest of the guard there with other online casinos. If one were to dig around on the internet they'll find glowing reviews from the likes of The New York Times, ESPN, the Bleacher Report, NBCSports, and that list goes on and on.
Screenshots
BookMaker also likes to brag about being a casino/sportsbook that will always pay out and not kick out any member that happens to "win to much", (this doesn't happen often, but actually has been known to happen at other sites).
The bottom line here, the most important thing is that when you win, you will get paid!
Signing Up
When going to sign up over at BookMaker, you'll find the process is pretty much the same as you would find just about anywhere else.
As you can see from the image just to the right there, you will be asked for you first and last name, your email address, a password of your choosing, the country you live in, and your type of currency based on where you live.
After putting all of this information in, you will be given a randomly generated account number. Don't forget this number. Next time you go to log in, the site will ask for your email address.
They mean the account number!
This author personally had to go the "I Forgot My Account Info" route one day. Luckily, that was also as easy as you would think it would be. Enter your email, (really!), enter a captcha and BookMaker will take care of you.
Who Can Play at BookMaker?
We would like to say, well, anyone!
The truth is, looking around on their site, we cannot find a list of places that are not accepted the way you would normally find at other sites. BookMaker makes it look as though everyone is accepted and you are on your own to follow your own local laws and rules. We do not recommend anyone break the law, but we're not the police. You do you.
To put it quite bluntly, if you live somewhere that is not accepted, we can't find it!
How to Deposit and Withdraw at BookMaker
Depositing
You'll have a few options here. If you happen to be a bitcoin user, you're in luck! You'll find all kinds of different bonuses and promotions just for using bitcoin here.
Those that do not use bitcoin but use another type of crypto are still in luck. These bonuses and promotions will still apply to another crypto and as of the time of this writing they accept 45 different types of crypto from the most popular, (Litecoin, Ethereum, Dash, etc) to some obscure types this author has never heard of, (Wings? Maidsafe? What?). Remember the number 45.
There are also 21 different types that say "Temporarily disabled". Will these be coming back to BookMaker? Only time will tell.
Those that are not using crypto but are using a more traditional form of currency aren't to be left out either! Other types of deposit methods include credit card and Person to Person.
When putting in credit card info, they do not list any type of cards that are not accepted. They ask for the number and take it from there. All I have are Visas and I can guarantee that they do accept that. I don't like the fact that I have to put in my info just to possibly find out that it turns out they don't accept it, but nothing I can do about that.
Withdrawals
A few options over here.
Crypto
Money Gram
Ria
Checks
Bank Wire
When choosing crypto to make your withdrawal, you will now have 40 options to choose from. Remember that they accept 45 for deposits? Looks like there are 5 methods that you can deposit with that you cannot withdraw with! Just something to keep in mind!
Customer Service
Run into a problem and need to talk to someone about it? Looks as though you have 2 options. One is over the phone where they say that there is someone that will answer 24 hours a day, the other is over Live Chat.
I haven't really needed to talk to anyone, I haven't had any problems with BookMaker, so I have not tried to call them.
I did however use the Live Chat feature just to get a feel for it and asked a question that someone would not be able to answer without the use of Google. I was given an answer to my question within 30 seconds, so that was nice, knowing that there is a live, helpful person on the other end.
BookMaker Casino Promotions
*As of the time of this writing! 1.2.2020
For a current, always updated list, check out this link right here!
100% Slots bonus Match up to $500 Use code SLOTS500
100% Blackjack and Video Poker bonus Match up to $250 Use code CASINO250
100% Slots Bonus Reload up to $1000 (redeemable up to 5X) Use code BIT1000
Spinsday Wednesday Make a deposit of at least $300 and receive 5 Free Spins on one of their selected games
Table Games
Perhaps not the largest selection in town, but the ones that are available are pretty choice with a minimum bet of $1 for each of these!
You've got all of the standard fare here with
Baccarat – Minimum $1, Maximum $300
Pai Gow – Minimum $1, Maximum $100
Craps – Minimum $1, Maximum $250
3 Card Poker (2 tables listed) – both with a Minimum $1, Maximum $50
Carribean Stud Poker (stud and progressive) – both with Minimum $1, Maximum $51 that's not a typo, it should say $51
"Let it Ride" Poker – Minimum $1, Maximum $50
Roulette – Minimum $1, Maximum $100
Single Zero Roulette – Minimum $1, Maximum $100
Slots
Once again, you're not going to find the largest selection here, that's all there is to it. You will however some slots that are just not available anywhere else.
So, if you happen to be a slots junky and you would like to find something a little "different" to play for a bit, you just may find yourself a new home.
Not all of these slots, but most have a minimum wager of 5 cents and a maximum of $500, so those of us with smaller bankrolls should be able to hang in there just as long as those who are able to spend a bit more.
From their site you will not find a description of these slots, be it 3 reel or 5 reel or cascading… whatever you're looking for. You'll just have to jump in until you find the one that speaks to you! Our opinion, that's half the fun!
Blackjack
Like Blackjack? There are currently 5 different versions for you to go and run, with those options being,
6 Deck Singlehand – Minimum $1, Maximum $250
6 Deck Multihand – Minimum $1, Maximum $250
Blackjack Double Exposure – Minimum $1, Maximum $250
Spanish Blackjack – Minimum $1, Maximum $50
Blackjack Switch – Minimum $1, Maximum $50
As you can see above there are some varying maximum amounts going on changing depending on the game type. As for the minimums, they all start at $1!
Bingo and Keno
BookMaker offers up some bingo action if you're into that kind of thing, looking at you, our English friends!
You are able to play some 8-card bingo for a minimum of 25 cents and a maximum of $40.
As for everyone's favorite money-vacuum, Keno!
There is video Keno for a minimum of 10 cents and a maximum of $5.
Additional Types of Gambling
Sportsbetting
As stated above, this is where BookMaker truly shines.
Over at BookMaker you would find all of the wagering you need for pretty much any of the major events you can think of as well as some you may have not heard of. Right now their main page shows upcoming bets for
NFL
NCAA
Canadian Football
MLB
Korean Baseball
Soccer
Tennis
Golf
Basketball
Hockey
Martial Arts
Boxing
eSports
And many, many more.
Live Betting
If you've never gotten into Live Betting, you're missing out!
Imagine going to Vegas, standing around the bar at your favorite sportsbooks, having a couple drinks and getting a good time going on while placing bets on your team in real-time while the game is in progress.
Now imagine that you can do this all without leaving the house and just hanging out in your bathrobe all day.
That's what live betting is and MyBookie nails it in this department. While I type this on a Wednesday evening, I could place live bets on
Tennis
Baseball
Soccer
Basketball
Hockey
And there is a menu on the page letting me know about upcoming live games so that I don't miss any of the action!
Horse Racing
One of those odd sports where there doesn't seem to be a lot of middle ground. You either love it or hate it. Those that love it will love this.
Most sites will offer you a 7% rebate bonus on any losses accrued in the horse racing department. MyBookie bumps this up a fuzz by offering you a great 8% rebate every week!
Pros & Cons
Even lesser known cryptos accepted
Better than average horse racing rebate
Amazing bonuses and reload bonuses for crypto and traditional deposits
Selection of casino games on the smaller side
Final Thoughts
The "lack" of games in some sections does hurt a little bit. Sometimes you just don't know what you want to play and it takes some time to cruise around the sites of your choice to decide what you want to play that day. BookMaker is not the place to do that.
Moving away from that, with the games that are available that you won't find anywhere else, you will still probably have a grand ol' time over at BookMaker.
Combine that with the fact that you will get paid when you win and there is absolutely no reason to go and check out MyBookie!