Different Types of Casino Bonuses – Quick Start Guide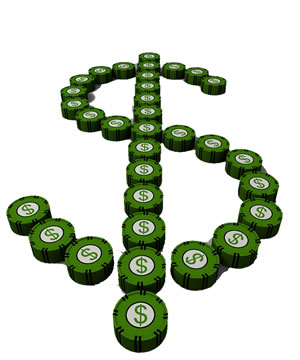 We talk a lot about casino bonuses because they're an important part of the online gambling experience. You can literally, and instantly, double the amount of cash at your disposal just by making a simple deposit.
You'll find bonuses offered by nearly every gambling website. The challenge is understanding how to make the best use of them. They come in a variety of formats, and each one is accompanied by a different set of terms and conditions.
This quick-start guide has one simple purpose: to describe the diverse collection of casino bonuses you'll find online and explain how they work. Along the way, you'll notice that some of these "free money" incentives will complement your online gambling activity better than others.
Let's start with a brief overview. Afterwards, we'll dig into the details.
Online Casino Bonuses Explained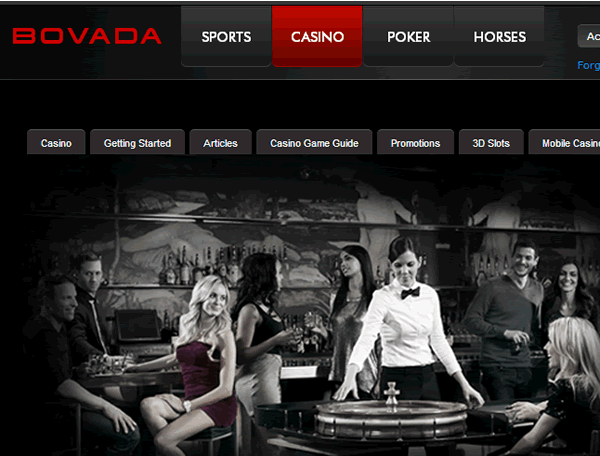 As you know, sites like Bovada Casino, Slots.lv and BetOnline use bonuses as inducements. They offer them to motivate online gamblers to register accounts, make deposits and place bets.
Most bonuses are offered as a percentage of your deposit up to a specific dollar amount. For example, at the time of this article, Bovada will match the funds you place into your account up to $3,000. Slots.lv will match your funds up to $5,000. That's a 100% match.
A few casinos offer an even bigger matching percentage – for example, 200% of the amount you put into your account. But don't get too excited. In such cases, the incentives usually come with draconian, hard-to-meet conditions.
The most important thing to realize is that every bonus offered by an online gambling site comes with a set of requirements. The requirements dictate the terms under which you can withdraw the bonus, your deposit and your winnings.
Pay particular attention to the following two conditions:
1. the playthrough (or "wagering" or "rollover") requirement
2. the games that count toward fulfilling the playthrough requirement

The first condition reflects the amount of money you must wager before you're allowed to make withdrawals. It's typically expressed in the form of a factor (e.g. 40X).
The second condition restricts the games on which your wagers count toward meeting that factor.
Let's use Bovada as an example.
As I mentioned above, it offers a 100% matching bonus to new players up to $3,000. Bovada happens to use a staggered approach in doling out the incentives. You receive them in increments of $250 or $500 depending on whether you intend to use them on casino games or slots.
For this example, let's focus on the portion of the bonus intended to be wagered on casino games.
Before you can withdraw your deposit, bonus and winnings, Bovada requires you to wager 40 times your deposit + bonus. That's the rollover requirement. So, if you deposit $1,000, you'd need to wager $80,000 before making a withdrawal. That's your deposit ($1000) plus your bonus ($1000) times 40.
To clarify, you can withdraw your deposit at any time, even if you haven't fulfilled the casino's rollover requirement. But you'll forfeit your bonus money and any winnings you've accrued to that point.
Bonuses are a double edged sword.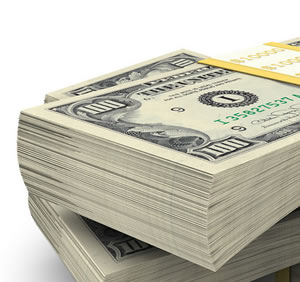 Bovada also excludes bets made on certain casino games from meeting the rollover requirement (the second condition listed above). Following are the games Bovada highlights as exclusions:
– Single Deck Blackjack
– Double Deck Blackjack
– Baccarat
– Sic Bo
– Craps
– Roulette
You can still play the games, of course. But the bets you make on them won't count toward satisfying the $80,000 rollover.
I've just described how all legitimate online casinos work with regard to their bonuses. If you stumble across a gambling website that doesn't make the above requirements clear, think twice before depositing your money. Remember, bonus whoring is dead.
With that out of the way, let's take a look at the various incentives you'll find at the top casinos.
New Player Sign-Up Bonuses (Or "Welcome" Bonuses)
This is the big one. It's the incentive most people think of when they search for the best online casino bonuses.
The "free" money is put into your new account as soon as you make a deposit. The amount you receive is based on your deposit and the percentage match.
Oftentimes, you're required to use a special code to claim your bonus. For example, at Bovada, you need to use the code "GAMES250" to claim the casino bonus and "SLOTS500" to claim the slots bonus.
Reload Bonuses
In contrast to "New Player Sign-up" bonuses, this incentive is designed for people who are already members of a given online casino. It's offered to persuade folks to return to the site and place bets.
Gambling sites realize that many of their customers need motivation to play their games on a regular basis. The reload bonus serves that purpose.
Loyalty Bonuses (Or VIP Programs)
Many of the top casinos actively court long-time members who have wagered large sums. They offer these "VIP" gamblers a list of special incentives not available to others.
For example, Bovada invites some of its members to join its Red Room. There, members enjoy a host of unique benefits, such as weekly deposit bonuses, faster payouts and other rewards.
Along similar lines, Slots.lv hosts a MySlots Rewards program. Each bet you make earns you Reward Points. As you make more bets, your points accrue and make you eligible to benefit from an ever-longer list of incentives.
High-Roller Bonuses
Online casinos love high rollers. Thanks to the house's edge on the games, they stand to make a tidy profit when people bet large sums.
It's unsurprising many casinos offer high rollers special inducements to motivate them to wager larger sums more often. Sometimes, those inducements are housed within the sites' VIP programs.
For example, Slots.lv offers members who deposit a minimum of $25,000 and accrue 250,000 Reward Points – they're given VIP Premium status – increased reload bonuses, expedited withdrawals, large cash-back bonuses and increased withdrawal limits. Those with VIP Exclusive status, offered by invitation only, receive even more incentives.
No-Deposit Bonuses
In the old days of online gambling, no-deposit casino bonuses were a common incentive used to attract new players. The gambling site would offer folks up to $100 in free money without requiring them to deposit any of their own funds. As you can imagine, the bonus came with requirements that minimized the likelihood that people would withdraw it and run.
This strategy has largely given way to a "free play" environment. Online casinos entice people to register accounts by letting them play their most popular slots and casino games with "practice" money. No deposits are required to play.
Both Bovada and Slots.lv use this approach. Both give you $1,000 in practice money to place bets so you can test-drive their games without risking your own money.
Game-Specific Bonuses
Many gambling websites offer special inducements to encourage betting on certain games.
For example, Bovada hosts Table Mania Tuesdays. If you bet $250 on any combination of table games, you'll receive a $10 bonus. Blackjack Weekends is a similar promotion. You'll receive a $10 bonus for every 250 Casino Points you earn by playing blackjack between Friday and Sunday.
Casino Bonuses Based On Deposit Method
You can sometimes take advantage of a special bonus based on the funding source you use when making a deposit to your account.
For example, Slots.lv will give you an extra $100 bonus if you make your first deposit with Bitcoin. It's worth noting – and goes without saying – there's a playthrough requirement attached to the $100. Also, only wagers made on slots, Keno and scratch cards count toward meeting the requirement.
Gambling Bonuses Based On Platform
A newer type of incentive being offered by more and more casinos is a mobile bonus. You can qualify to receive it if you use your phone to play slots and other games.
Bovada will give you a $10 bonus if you wager $250 throughout the week using your mobile device. Slots.lv will give you a $25 bonus for doing the same thing.
Be sure to read the terms and conditions attached to each bonus. For example, the one offered by Bovada comes with a 20X rollover requirement. The one offered by Slots.lv comes with a 60X rollover requirement and a $125 limit on the winnings you can withdraw. Also, keep in mind, bets on certain games are excluded toward meeting the rollovers at both sites.
Refer-A-Friend Incentives
If you enjoy playing at a particular online casino, you'll probably want to tell your friends about it. That way, they can enjoy the experience too.
Most top-tier gambling sites will give you a special bonus for every friend you refer to them. For example, when a referred friend opens an account at Bovada and makes a deposit, you'll receive a 200% match on a deposit up to $100.
Slots.lv offers a similar inducement to refer folks. You'll receive a 100% match up to $200 for each person you refer. And you can earn even more depending on your MySlots Rewards program status.
Bottom line: one post on Facebook or Twitter can potentially make you eligible for thousands of dollars in matching funds from Bovada and Slots.lv.
Ongoing Casino Promotions
The best online casinos host ongoing promotions for their members. Each promotion is designed to give members an incentive to motivate them to place bets.
For example, Bovada hosts Reel-It-In Thursdays. Every Thursday, you can earn a $20 bonus by wagering $500 on slots. This special incentive comes with a 20X rollover and only bets made on slots count toward meeting it.
Slots.lv hosts a Weekly Double Up promotion. Every day of the week, Monday through Sunday, you can qualify for a 100% match up to $100 ($700 for the entire week). All games contribute toward satisfying the rollover requirement, which can be viewed in the "My Bonuses" section of your account. However, they do so at different percentages.
For example, 100% of your bets on slot games contribute toward meeting the rollover. Meanwhile, only 20% of your bets on Pai Gow and 10% of your bets on blackjack do so. Be sure to review the wagering contribution chart at Slots.lv for the full list.
Making The Best Use Of Casino Bonuses
The bonuses offered by online casinos like Bovada and Slots.lv are seductive. They're designed to be. The opportunity to receive a 100% match on your deposits up to $3,000 or $5,000 (respectively) is enough to tempt any gambling enthusiast to open an account.
Just remember that each bonus comes with a set of conditions. Earning out your bonuses will take time and patience. But if you enjoy playing slots and other casino games, the grind is part of the fun!
Remember, bonuses are for getting the most enjoyment out of your deposit dollar. Be sure you understand what you are getting into before making that first deposit by reading the T's and C's from the online casinos.