Gambling Systems for Roulette – And Why They Don't Work
Applying strategy to Roulette is probably one of the most controversial issues in the gambling world and there has been an ongoing discussion about the validity of certain systems that promise to make you into a Roulette table legend. As a game of chance, Roulette relies on luck and unpredictability, but not all players are willing to make peace with that.
Being able to predict or even affect the outcome of a casino game is every gambler's dream and many are prepared to go to great lengths just to challenge to laws of probability. And, while this is possible in a hand of Blackjack, there are still games where randomness is the only pattern, Roulette being one of them.
There are those, however, who are determined not to go down without a fight, dedicating their lives to proving that the ball's movement can be predicted. Detailed analysis of the wheel and the ball's behavior is not the only methodology that one can introduce to their game play. Another way to gain an advantage at the Roulette table is to learn to manage your budget, but how effective any of these gambling systems actually are, in the long run?
Why should The Martingale System be avoided?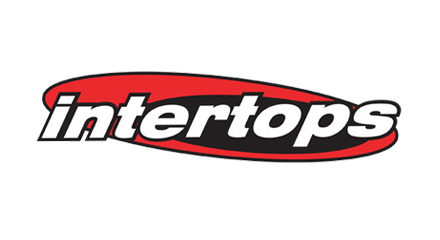 This strategy is not devised to predict the resting place of the ball, but the system's advocates do promise that Martingale can work to your advantage, leaving the players with increased balance. In most cases, Martingale is used by the beginners, but experienced gamblers will soon abandon the strategy and move on to more complex alternatives.
The system is used exclusively for outside bets (Red & Black, Odd & Even, and Manque & Passe) and the idea is to recover everything that was lost, in no more than a single spin. With an objective like that, it is easy to see where the system is coming from. If you are to recuperate everything that you have lost in a single spin of the wheel, your bet will need to be doubled after every losing spin.
Yeah, but will it work?
Not in the long run. This is the safest way to drain your budget and miss the table limit mark.
The Infamous James Bond Strategy
Another strategy that's popular thanks to its simplicity, James Bond gambling system is used for single zero Roulette variant. If you decide to use this method, make sure you have $200 at your disposal for each betting round. You will then divide the budget into smaller fractions, covering different betting groups:
$140 on high numbers – 19 to 36
$50 on numbers – 13 to 18
$10 on zero (insurance money)
This way, you can win $80 if the ball lands on a 13-36 pocket, $100 for your $50 bet, or $160 if the ball hits zero. Otherwise, you can lose every last cent of your $200.
If it's good enough for James Bond… right?
Wrong! James Bond is loaded and he can take a hit, but for an average player, this strategy is too risky since it's only successful 2/3 of the time. This might look good in theory, but in reality, 1/3 of the entire Roulette session is definitely not negligible, especially when $200 chips are in stake.
According to this strategy, the next step after losing the bet would be applying the Martingale system and doubling the stakes on the next spin, which can end up costing you even more money.
Whether you prefer your Online Roulette to be played a live dealer or by a computer dealer, our friends over at
Bovada Casino
have you covered. For other places to get your spinning wheel fix and get some reviews, click on
this link
.
Roulette Ball Scatter and Dominant Diamonds
This is probably the most controversial methodology when it comes to Roulette strategies since it's actually about predicting where the ball will land. You know those tiny, metal parts on the wheel? They are called diamonds and rumor has it that the ball will hit a certain diamond more often than the other ones. This can depend on a multitude of factors, including the angle of the Wheel, the way the ball bounces, the tear of the track, etc.
The player's task is to observe the ball and decide on the number of sessions which will be used as a sample. During that time, one must memorize how the ball travels and gets in contact with the diamonds, how many time it bounces before finally resting in the pocket, and pretty much everything that happens from the moment the dealer spins the wheel. In the long run, it should provide you with an idea where the ball will end up if it bounces in a certain way, or if it hits a specific diamond.
Well, why is this system unreliable?
First of all, something like this would require an amount of time not many people have and even if you would clear your entire schedule, a loose assumption on where the ball might land after hitting a certain diamond would likely be the closest you would get in your analysis.
More Reads About Roulette and Other Articles