10 Features Any Good Online Casino Should Offer
If you are planning to gamble online, the first thing you will need to do is find an online casino to join. Actually, you may even want to join several. Why? This will give you access to more promotions and more games. But before you start signing up for accounts, you should make sure that the sites you are joining are legit and that they are also a good choice for you.
Following are 10 important features you should look for in any online casino that you are thinking about joining.
1. The casino needs to accept members from your country.
First of all, you need to make sure that you are allowed to sign up in the first place. A casino does not necessarily need to accept members from every country to be a legit, good place to gamble, but it does need to accept members from your country for it to be a legit, good casino for you.
In particular, you will have to pay close attention to this if you are from the USA. A lot of online casinos automatically reject customers from the USA, and may even prevent you from viewing the site if they detect you are browsing from the US. But there are actually a lot of online casinos out there which are more than willing to take USA members. We recommend a number of them on our site.
2. Some form of regulation is preferable.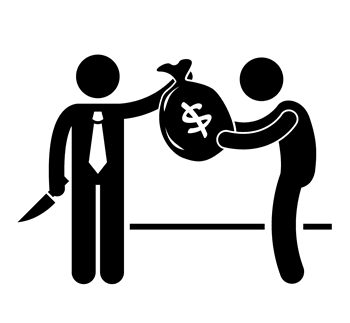 Not every online casino worth joining is regulated, but most of them are. There are many different regulatory bodies which may provide oversight—it all depends on the country where a casino is located to determine which regulatory agencies may be responsible for watching over operations. One example would be the UK Gambling Commission, which regulates online casinos operating in the United Kingdom.
You can often find information about regulation either on the home page, the about page, or in the terms and conditions. You can also ask customer service directly, or you can look up the company in a regulator's database to see if they are listed. To do this, it goes without saying that you need to at least have a guess which regulatory group the casino may be registered with.
Regulated casinos need to follow certain protocols to maintain their status. This means that they are conforming to rules which protect you as the consumer. It also typically means that there will be some channel you can go through to complain if there is a problem which you cannot solve on your own. This can help you to protect your funds.
3. There should be a variety of bonuses with reasonable turnover requirements.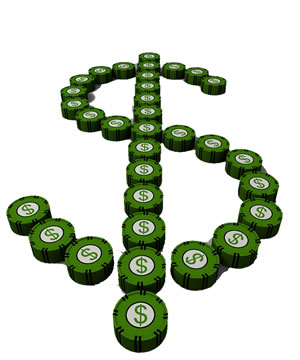 Bonuses are a big draw for a lot of online gamblers. At online casinos, you can find numerous different types of bonuses, such as:
Match bonuses on your first deposit
Loyalty match bonuses on subsequent deposits
Percentage bonuses (either for your initial deposit or for subsequent deposits)
Membership in loyalty clubs and VIP programs
Free spins (often a bonus that comes with VIP membership)
Invitations to special events (like slot tournaments for VIP members)
Referral bonuses
Cash-back bonuses
Special bonuses for high rollers
Match bonuses and percentage bonuses will almost always include some sort of rollover requirement. It is not unusual for this to be 25-40x. That means (typically) that you must wager 25-40x the amount of your deposit and the bonus combined before the bonus money becomes yours. In some situations, this may prohibit you from withdrawing money you have won with the bonus until you meet the rollover requirement. You may even not be able to withdraw any of your money until you do so.
You can find this information in the bonus terms and conditions. Sometimes this is on the general terms and conditions page, and other times you will find it on a separate page.
What are "reasonable" turnover requirements? That is ultimately something you will need to decide for yourself. Generally the less restrictive a casino is regarding withdrawals, the better. So it is great if you can withdraw your own deposit money and a percentage of your winnings before you meet the rollover requirement. But some players are okay with casinos which restrict withdrawals entirely until rollover requirements are met.
Many players love deposit bonuses; others steer clear of them. Again, this is totally up to you; you will just need to decide on what you want to do when you figure out a plan to manage your bankroll.
Some of the other types of bonuses offered by online casinos actually are more valuable in many ways. For example, a casino site which invites you to VIP slot tournaments is offering you a chance to participate in events which give you excellent odds at winning some kind of prize. There is generally nothing to lose in these events but a low stake—and sometimes these tournaments are totally free to participate in.
4. You should be able to play comfortably and reliably on a device of your choice.
Do you prefer to gamble on your desktop? A laptop? A mobile device? What operating system do you use? Windows? Android? iOS?
Make sure that the online casino you are considering joining provides you with an interface that runs well on a device of your choosing. Many online casinos offer downloadable apps for Android and iOS devices; others simply offer a mobile version of their site.
On that note, reliable online casinos operate reliable sites. If you find a lot of broken pages, missing links, and other website malfunctions, it is hard to trust that you will not encounter problems while playing or trying to withdraw your money. Stick with sites which load quickly and smoothly and offer clean, reliable navigation and features.
5. The casino should offer a wide selection of slots and table games.

One of the ways in which online gambling is superior to land-based gambling is the fact that online, you get access to a much broader selection of games. Most online casinos offer more than a hundred different types of slot machine games as well as all major table games, including numerous variations on blackjack, baccarat, poker, and others. You will find games with a low house edge (like all three just mentioned) and games with a high house edge like keno.
For that reason, gambling at a single online casino should keep you entertained pretty much indefinitely. If you get bored, there is always going to be a game you have not tried. Many casinos also continuously add new slot machines and other games, so the selection continues to grow.
6. The option to play free-to-play games is excellent.
This is not necessarily a must, but many online casinos offer free-to-play games along with paid games. In fact, there are even casinos which provide free and paid versions of every game they offer—or at least the vast majority.
This is one of the best features you are going to find, because it really opens up a lot of doors and allows you to get more out of online gambling. How so? Well, first of all, you can try out any game without spending money before you decide to actually put a stake down on it. That way you will not waste money on games you do not like or are not good at.
Second, there are going to be times you do not want to worry about losing money. You just want to play the games for fun without putting down a stake.
Finally, if you are interested in actually doing the hard work of mastering a game without going broke in the process, free-to-play is the way to do it. You can play through round after round without losing money even if you are losing the game again and again. Eventually you will figure out the best strategies for success. Only when you are ready to stake real money will you have to take any financial risk. And then you are far more likely to win.
For that reason, for serious gamblers, I would say this is a must. For everyone else, it is a nice feature to have.
7. The company needs to accept your payment method for deposits and withdrawals.
We have seen good casinos which offer only a few basic deposit and withdrawal methods, and others which accept dozens.
A casino therefore does not have to offer dozens of payment methods to be worth playing at, but obviously they need to accept your payment method of choice to be worth your time signing up.
You will have the easiest time finding a casino to join if you are willing to use a credit or debit card or bank transfer. But many online casinos also accept e-Wallets. There are so many e-Wallets in existence however that not every casino can accept every one. So if you use an obscure e-Wallet as your preferred payment method, you may have a smaller selection of casinos available to you.
8. The fees for withdrawals should not be too high.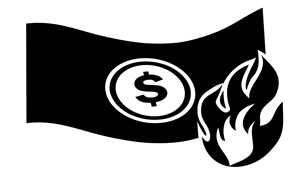 Whenever I am looking at an online casino and trying to evaluate how trustworthy it is, one of the very first things I look at are the fees in the terms and conditions—specifically as they apply to withdrawals.
The vast majority of online casinos do charge withdrawal fees, so you should consider yourself quite lucky if you find one which does not.
That said, the casinos you opt to join will probably charge fees, but your goal is to keep them as low as possible.
This is another area where you will have to decide what you consider to be "reasonable," but one thing that helps is doing some research. Look at a number of casinos and check their withdrawal terms and fees. This will give you some idea for what is typical, and you can then figure out whether a given casino is way outside of the norm.
For example, some online casinos charge $50 withdrawal fees or more on all transactions. But others will only charge $10-$20 fees. Obviously it is better to pay a $10 fee than a $50 fee, all other things being equal. Note however that wire transfers almost always carry a relatively high fee, even if other payment methods do not. Sometimes you will also find that certain withdrawal methods are free. Alternately, a casino may charge you a percentage instead of a flat rate.
Another question to ask is how many withdrawals you get per month, free or otherwise. Some casinos will let you withdraw as many times as you want, sometimes for free, sometimes at a cost. Others may allow you one fee-free withdrawal per month (or some other amount), and then charge you a fee only for subsequent withdrawals. Any free withdrawals you can get are fantastic. If you manage your money carefully, you can avoid paying for withdrawals altogether. If you get one free withdrawal per month, just plan on withdrawing once a month.
Also check to see whether there is a minimum threshold. There almost always will be, and it will typically be somewhere in the range of $100. If you can get around this, that is great; you want your money to be as accessible as possible. If you find a casino which has a much higher threshold, you should probably steer clear.
9. The company should be transparent about its terms, background, and contact information.
One of the biggest red flags with any online casino is a site which makes it hard to find information. If you look at the "About" page and find only the most generic info, or you cannot locate a street address, or you cannot find out about the history of the company, that is a problem. Likewise, if you cannot locate the terms of service or they do not provide you with clear information, something is probably amiss.
Transparency is also apparent when you are talking to customer service agents. Try getting on live chat or calling the company on the telephone directly. Ask questions about the company, fees, withdrawals, bonuses, and anything else you are interested in. How does the agent respond? Does she give you a thorough answer, or are there gaps in her information? Does she dance around uncomfortable questions?
If an online casino seems like a fly-by-night, it probably is. There are a lot of scammers out there waiting to prey on unwary gamblers.
But if you readily find all the information you are looking for, and you have a great experience talking with the customer service team, that is a good indication you are dealing with a casino that is worth joining.
10. The reputation for the site should be strong, but believable.
What do you find when you look for information about the casino on third-party sites? If an online casino is regulated, that is one great sign—but you should also look at reviews.
There are two main types of reviews that you will find online for casino sites: reviews by customers and reviews by third-party sites.
In terms of both, you need to be careful with how you interpret reviews. Obviously you want to gamble at a casino with largely positive reviews, but you do not necessarily want to patron a casino that has nothing but exuberant reviews—otherwise they may not be genuine.
Any business online these days will probably have a fair amount of fake reviews. So when you are reading customer reviews, you should be looking for specificity and balance. Most great reviews from real customers will still mention a couple of drawbacks. Remember that not every negative customer review is necessarily real either; sometimes they are left by competitors.
As to third-party reviews, these may or may not be affiliate reviews. Affiliates are companies that link out to online casinos to drive traffic their way. If someone signs up through an affiliate link, the affiliate makes money.
This is something to be aware of, but it is easy to oversimplify what it means. If you see that a company writing a positive review for a casino is an affiliate, they do have a vested interest in selling you on the site. Still, this may not mean that the review is untrue. Many affiliates carefully vet the sites they review, and only recommend and partner with those they deem legitimate.
As with the customer reviews, your standards for evaluating a casino's reputation through third-party reviews should be about the same. You are looking for positive but balanced reviews, not overly effusive reviews which mention nothing negative. You also need to again be looking for specificity. An overly generic review with 5 stars simply does not mean anything. There need to be solid, specific reasons backing up the rating to take it seriously.

Conclusion: It Takes Time and Research to Evaluate an Online Casino, But That Effort Is Worth It
Many people who are new to online gambling worry about choosing a reputable casino which is going to meet their needs, especially since we have all heard stories about people who lost their money to scammers. But there are many online casinos out there which are regulated, abide by the law, and offer a huge variety of games and promotions to customers around the globe. If you do not know where to start in your search, check out our own vetted list of recommended online casinos!
More Great Reads