8 Tips to Stay Safe, Secure, and Profitable When Gambling at Online Casinos With Crypto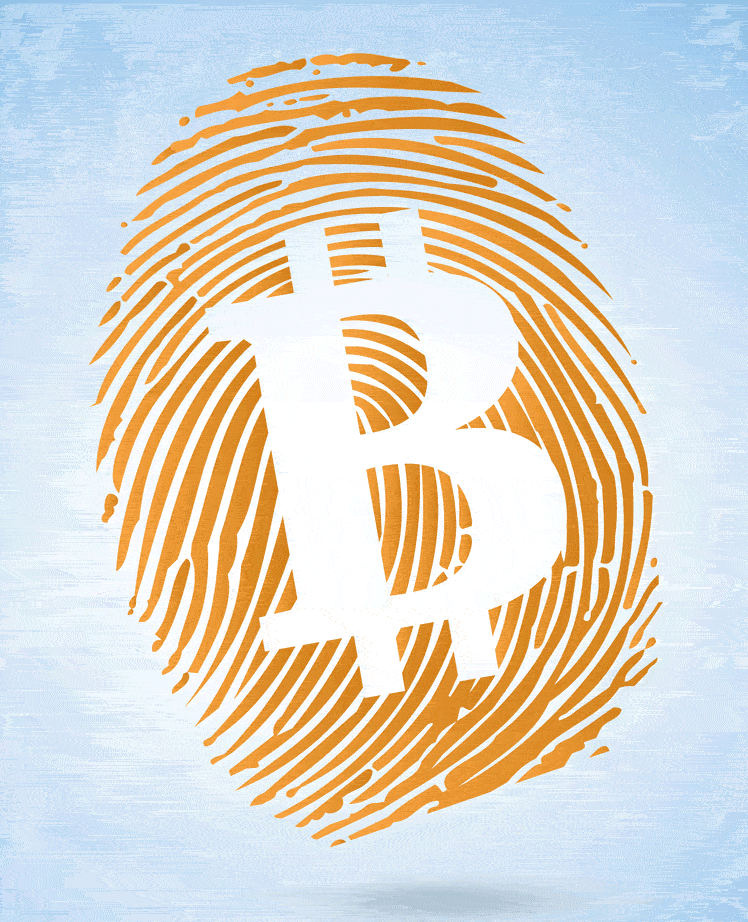 With new bitcoin casinos opening their doors every day, this is a very exciting time to be gambling with cryptocurrencies. There are a lot of outstanding casinos out there which are offering huge crypto bonuses to new gamblers. Deposits and withdrawals can be fast and affordable. With bitcoin, you can also enjoy greater privacy while you gamble.
But does it follow that gambling with bitcoin is totally safe and secure?
No, no system is totally foolproof.
You may have heard that the bitcoin network is "un-hackable," but that does not mean that weaknesses elsewhere along the chain cannot compromise the security of your virtual funds.
For that reason, it is important to take steps to make sure that your cryptocurrency funds are safe and protected.
In this article, I will share 8 tips to gamble safely and securely with crypto.
1. Join only reputable bitcoin casinos.
First of all, not all bitcoin casinos are equal. In fact, the majority of them should be avoided outright. A lot of them are tiny startups which have sprung up overnight in response to the massive demand for crypto services. As a result, they are not well-funded and are not a safe place to deposit your money.
Amid all these low-quality sites, however, there are a few gems which stand out. They are run by reputable companies with solid financials and excellent track records for fairness and customer support.
We have compiled a short list of the best of the best crypto casinos, vetting sites for their deposit and withdrawal procedures, fees, betting markets, bonuses, customer service, and more. Check out the our recommended bitcoin casinos, casinos that take ethereum and our guide to litecoin casinos.
2. Make sure that other bitcoin services you sign up for (i.e. wallets) are secure and safe as well.
Selecting a reputable, safe bitcoin casino is not the only thing you need to do in order to gamble securely with cryptocurrencies online. Remember, there are other services you are also going to be using in connection with your bitcoin.
For one thing, you are going to need a safe bitcoin wallet for gambling. For another, you may decide to join a cryptocurrency exchange. In both cases, you need to make sure these sites are also run by trustworthy companies and operate using ironclad security protocols.
3. Set strong passwords.
You cannot rely 100% on the security measures taken by the sites you use to protect your funds. Encryption is essential of course, but hackers can still get into your account if they bypass those protections entirely. How can they do that? Simply by cracking your passwords.
So when you do set up your passwords, make sure that they are actually hard to guess. Try to use a combination of letters, numbers, and punctuation, along with lowercase and capital letters. On a regular basis, you might want to change your passwords. Make sure that you are not using the same passwords for multiple services.
4. If you are given a chance to use 2-step verification on any websites you use, take it.
A lot of websites which accept cryptocurrencies as a payment method allow you to set up 2-step verification. This is where a code is sent to you via your cell phone or email address when you go to log in. You have to input the code to prove that you are who you say you are.
2-step verification is a hassle, but it is worth it to protect your account. A hacker who guesses your password but does not have access to your cell phone or your email address would be unable to get into your account. In most cases, you should be able to set this up for both your wallet and your casino account as well as any exchanges you joined.
5. Use each bitcoin address you generate only one time.
There are a lot of mistakes which people make when they get started with bitcoin, but one of the most common is probably the re-use of addresses.
As you probably are aware, a bitcoin address is what you use to receive a payment. So if you win a jackpot playing slots with bitcoin and you are ready to receive your payout, you would generate a bitcoin address over at your wallet, then enter it in on the withdrawal form at the online casino.
If you are feeling lazy, you might just think, "Well, I already generated a bitcoin address which I used yesterday, so I'll just use that one again today."
This is exactly what you shouldn't do. If you begin using the same address over and over again, you will actually be compromising your own security in a big way. You will compromise the security of other parties as well if you turn it into a habit.
"But all my bitcoin transactions are totally anonymous, aren't they?" you might ask.
It is true that in the bitcoin ledger, it is impossible to see anything which directly acts as an identifier of the parties involved in a transaction.
But that does not mean that the data which is recorded in the ledger cannot be used to extrapolate.
When you use the same bitcoin address multiple times, the pattern of behavior is recorded in the ledger.
Anyone who does know that the address belongs to you (the casino itself for example, or some other party you have received a payment from) can clearly see how much money is going into your account.
That could result in your security being compromised. What if you just won a major jackpot, and someone finds out? You could end up being targeted for the money in your bitcoin wallet.
In some situations, this can also lead to the parties you do business with being compromised as well.
So to keep your money, identity, and the parties you exchange money with safe, use each of your addresses one and only one time.
6. Come up with some kind of plan for when and how you will cash out in order to not lose value through cryptocurrency value fluctuations.
Another threat to your bitcoin funds when you are gambling involves volatility. You do not necessarily need to be targeted by a hacker in order to lose money.
In December, bitcoin's value climbed above $19,000 at one point. During February, it dropped down below $8,000. That is a huge loss in value, and it took scarcely any time at all.
This is something that gamblers need to be particularly wary of. For the sake of convenience, you might leave your bitcoin funds in your online casino account for periods of time. That is exactly what you would do with a fiat currency after all.
But if you make a habit of this, you could lose money quite unexpectedly. How painful would it be to simply forget to cash out for a week or two, only to find that your winning has effectively been cut in half just because bitcoin's value took a nosedive?
So you need to have some kind of plan in place in advance to prevent this from happening.
Leaving some bitcoin funds in your online casino account makes sense. After all, you do not want to constantly have to make deposits every time you feel like playing.
But I would recommend that you plan to withdraw most of your winnings on a regular basis. You can do this according to a set schedule, or you can check the price of bitcoin and decide when to withdraw based on what you expect price to do. Ideally, after all, you want to try and capitalize on the exchange rate fluctuations.
On that note, do not forget to actually exchange your bitcoin for US Dollars or another fiat currency once you have moved it from the online casino to your wallet. If you leave it sitting in your wallet, it can also lose value.
This is not to say that you cannot hold bitcoin for an extended time period in order to try and make long term profits off the investment—but if you do that, just keep in mind that it is a high-risk gamble in itself.
7. Keep your antivirus and firewall up-to-date and functional.
I have just a couple more suggestions for staying safe and secure when you play at online casinos using cryptocurrencies.
The first is to remember that no matter what you are doing online, hackers who gain access to your network are able to compromise your security.
That would be true if you were gambling with fiat currencies, and it is equally true if you are gambling with cryptocurrencies. It is especially concerning if you store your funds in a wallet on your hard drive.
For that reason, you should keep your firewall up at all times. You should also make sure that you have antivirus software installed on your system and updated to the latest definitions.
This will reduce the chances that hackers can access files on your system, find out your passwords, or hold your data ransom.
On that note, try to stick with private networks for online gambling and other transactions which involve bitcoin. On public networks, there is no protection.
8. Back up your wallet.
At any given time, the majority of your bitcoin should be stored in a secure location (like a ledger or trezor!). That means that you may want to keep most of your funds in cold storage.
Regardless, you should make a backup of your wallet. This backup should contain your private keys. That way if something happens to your wallet, you are able to restore it, and the funds inside it.
Otherwise, you could lose your bitcoin if something goes wrong (say for example your hard drive crashes and you were using a downloadable wallet).
Conclusion: You Can Gamble at Online Casinos Safely With Bitcoin, But You Need to Follow Best Practices to Remain Secure
The bitcoin network is very secure, but there are vulnerabilities which affect cryptocurrencies. Thankfully the steps you need to take to protect your funds are pretty simple.
Join only trusted gambling websites, set up strong passwords and 2-step verification, use each bitcoin address a single time, protect your private network, and back up your wallet.
More Great Reads