Pro's and Cons of Playing at Live Dealer Online Casinos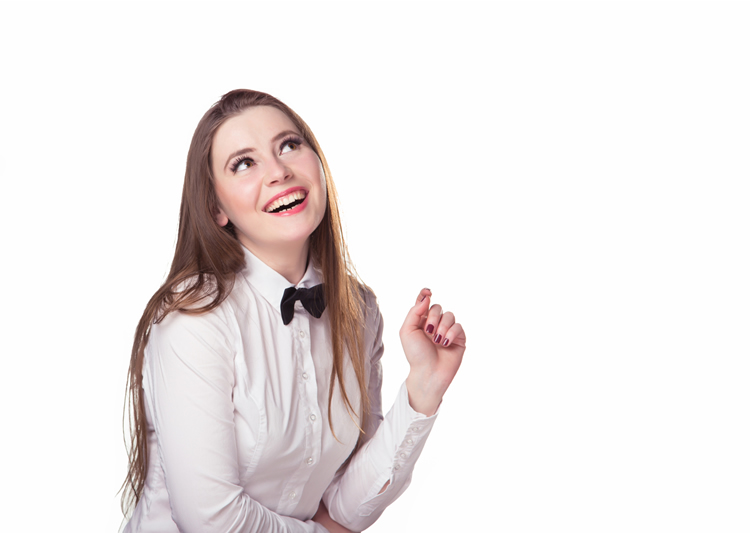 Wouldn't it be awesome if you could gamble online but interact with a real, live dealer just like you would if you were playing at a brick-and-mortar casino? You can, at a live dealer online casino.
Attention: New players get a $25 free play at the BetOnline Live Casino. – One of our long time reputable, honest and safe online casinos. Try out the live dealer casino with a $25 free play bet.
What is a live online casino? In a recent article, "8 Requirements for Choosing a Live Dealer Casino," I talked about how live casinos work in depth. Basically, you sit at your computer and play like you would at any online casino, but instead of a computer program dealing your cards or spinning the roulette wheel, a real human being does it. A webcam is set up in a studio at the other end so that you can actually see and hear the dealer (usually an attractive woman). In some cases, you may also be able to interact directly with the dealer and other players via your own webcam.
As of right now, there are not all that many live casinos to choose from. Live casinos are still pretty new on the whole, so most are not all that well-established. This is why right now we only recommend Betonline and BlackDiamond casino. BetOnline has been around for ages and has a great reputation.
If you are thinking about playing live dealer games, it is useful to go in knowing that there are a number of advantages and disadvantages compared to traditional online casino games. Just as there are some adjustments you need to make going from offline gambling to online gambling (or vice versa), switching to playing at live dealer casinos online may require some changes in your approach to your favorite games.
Pros of Playing Live Dealer Games Online
You get to enjoy the ambiance of playing at an offline casino.

The extent to which this is true depends on the live dealer casino that you choose to patron. Setups vary widely:

Some live dealer games are set up in real-life offline casinos. You can see and hear some of the activity of the casino in the backdrop. While this can be distracting, it can also be pretty cool.

Most live dealer games online are transmitted from video recording studios. This allows the online casino to control every aspect of the environment, eliminating distracting noises and background activity. Some studios may be quite Spartan; others may be set up to try and recreate the offline casino atmosphere to some degree.

Right now, live dealer games are the closest online equivalent to playing at a real brick-and-mortar casino.

The dealers are gorgeous.

Ultimately, I am guessing that this is the #1 reason why most patrons choose live dealer casinos over traditional online casinos. Most live dealer casinos go out of their way to recruit the most beautiful women they can to work the tables. Not only that, but you will discover that the dress code is a lot different from what you would typically see offline. Most of these ladies are dressed to show off their assets.

While some live casinos assign you dealers automatically, others may let you choose dealers you know and enjoy.

Human dealers sometimes inspire a higher level of trust than computer programs.

Some online gamblers feel comfortable trusting a computer to deal for them, but a lot of players struggle with a natural suspicion against technology.

This suspicion is not unfounded. While there are many reputable online casinos around the world, there are also many scammers. Con artists will often manipulate online casino games so that the outcomes favor the casino. It can be difficult if not impossible to prove that a game was manipulated, so you are usually left with no recourse of legal action to try and reclaim your money.

How does playing at a live casino get you around this problem?

For one thing, you are dealing with a human being. If there is a problem, you can communicate with the dealer directly—and you can also go over her head for resolution (more on that momentarily). Since there is video footage of every game being recorded, it is easy to replay if necessary and see what really happened.

That is not your only protection, however. Many live dealer casinos know that players worry about whether the video feed they are watching really is live. How can you be sure that you are not simply watching pre-recorded footage?

To assuage your concerns, many live dealer casinos will have a television set on in the background playing a live news feed. This is proof that the dealer action on your screen is also taking place live. Naturally this should be a huge boost to your confidence.

There is typically more support.

If you are playing a game at a traditional online casino and you have a dispute, what do you do? Usually you are stuck calling customer service, sending an email, or opening a live chat window. You may wait for what feels like an age before anyone responds to you. When they do, they probably give you a runaround as you attempt to explain what you think went wrong. In the end, they chalk up your experience to technical errors and tell you, "Better luck next time." You check the fine print in the terms and conditions and discover that indeed they "are not legally responsible" for whatever happened.

Support is generally much better at a live dealer casino. If you have a dispute with your dealer, you can call in a live pit boss. The pit boss will arbitrate your dispute just like he would at a brick-and-mortar casino. Often you will be able to reach a resolution right away. And since you are dealing with someone face-to-face, it is far more likely that your complaints will be taken seriously and handled with care and fairness.
Cons of Playing Live Dealer Games Online
There are not as many reputable sites to choose from.

One of the single biggest drawbacks of live dealer casinos right now is simply the lack of choices. If you want to play at a traditional online casino, there are tons of different sites you can sign up at which are legit and well-established. But when it comes to live casinos, you just are not going to find all that many you will feel confident depositing your money with. As of right now, neither Slots.lv or Bovada offer a live dealer casino.

There are not as many games to play.

Running live dealer games online is a complex and expensive process. For this reason, there are only a handful of different games available at most live casino sites:
Blackjack
Roulette
Baccarat
If none of these games interest you, you do not have any real reason to sign up at a web-cam casino currently.
The good news however is that these are for the most part games which feature a low house edge. You can win regularly and reliably at blackjack, roulette and baccarat if you have a bankroll management plan and you know what you are doing. In fact, if you are really dedicated to becoming an expert at any casino game, chances are good you spend the vast majority of your time playing that game, so you do not really need a huge selection.
You may have to put down higher stakes.
As I just mentioned, it costs a great deal of money to run live dealer games. Operating the recording equipment is expensive, as is paying for the bandwidth to host the live stream. The online casino also needs to pay for a number of personnel to do their jobs—not just the dealers, but also the pit bosses and the cameramen. Tech support personnel usually are on the site as well.
Where does the live dealer casino get all the money to pay these expensive overhead costs? You probably already guessed it—they get it from you.
The stakes to play live casino games are typically far steeper than those you will find at traditional online casinos. This does not mean that live casinos are for high rollers only—but if you have a very tight budget, you may not be able to regularly participate in live casino games online.
The dealers are there to distract you.
Previously I mentioned the beautiful dealers at live casinos as one of the benefits of playing. But the truth is that they can also be a drawback—it all depends on your disposition and your ability to focus on what you are doing.
There has been a lot of debate back and forth over the years about whether or not professional poker tournaments should include a dress code—especially where plunging necklines are concerned.
The reality is that a lot of poker players—and gamblers playing any games at the casino—can easily be distracted by other players. This is actually probably one of the primary reasons why offline dealers typically all wear the same unisex uniform. That way they will not contribute to this problem.
But online, live dealer casinos have no qualms going out of their way to deliberately pull your attention away from your cards. There is a reason they employ gorgeous women and dress them up the way they do. They want you to forget about your cards and make stupid decisions.
None of this should stop you from playing at live casinos if you know you will have a good time. Just keep in mind that those stunning dealers may end up draining your bankroll.
You may need to deal with more social interaction.
How do you interact with the dealer at a live casino? Right now, the vast majority of live dealer casinos are set up so that you have to type into a text chat box. In other words, you can see the dealer, but she (and the other players) cannot see you (so you are free to be as unkempt as you wish).
On the whole, this is nothing compared to the level of social interaction which would be required of you if you were playing offline, but it is obviously more interaction than you would have to participate in with a traditional online game. After all, you do not have to converse at all with a computer program.
Some people prefer this interaction, so this is not strictly a pro or a con. A lot of people who gamble online however are doing so in part to avoid social interaction. They find it easier to focus on their game if they do not have to worry about etiquette. So it is easy to see where this could be a disadvantage.
Conclusion: Live Dealer Games Are a Lot of Fun, But Have Both Benefits and Drawbacks
Live dealer casinos are on the rise; players enjoy interacting with beautiful dealers and appreciate the high level of trust which live games instill. It will likely be some time however before our own list of recommended live casinos grows. There simply are not that many reputable sites out there yet. As we discover more, you can be sure that we will add them and review them. Until then, we highly suggest checking out BetOnline. The dealers are gorgeous, the ambiance is great, and the experience is amazing!
Keep On Reading