Red Flags and Warnings Signs of Scam Bitcoin Casinos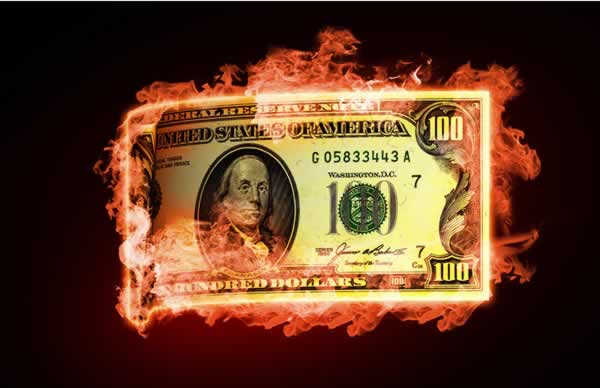 Thinking about gambling at an online casino using bitcoin or another cryptocurrency? This is swiftly becoming a huge trend, which is not a surprise. Bitcoin is itself a highly speculative investment, making it a gamble just to hold—so it appeals to the exact same consumers who tend to frequent online casinos.
There are a lot of great reasons to get into gambling at bitcoin casinos; you can view some of them here. But you need to be very picky about the sites you join—even more so than you would be about regular casino sites which accept traditional currencies.
In this article, I am going to share some common red flags which you should be on the lookout for when you are shopping around for sites to join.
But first, let's talk a bit more about why you need to be so wary.
Our editors picks for best online casinos that take bitcoin are:
Slots.lv
– if you want to play slots for bitcoin this site makes it super easy with big bonuses that let you stretch your deposit and get to play a lot of slots. If you want more table games or even sports betting then
Bovada
is our top choice. They have great games, realistic bonuses and a reputation second to none.
Ten Reasons Why You Need To Be Extra Cautious When Joining "Crypto" Casinos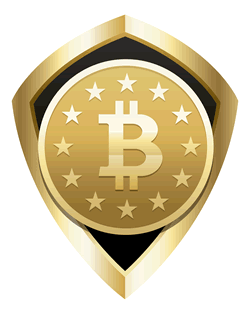 Why do you need to be so careful when you are choosing bitcoin casinos to gamble at?
Because scams exist.
Anytime there is a craze like this, everyone wants to get in on it. Right now, a lot of folks around the world are asking themselves, "How can I get rich on bitcoin?"
Many of them are buying bitcoin, but others are offering related products and services—like bitcoin gambling sites.
With minimal coding skills and a few hundred bucks anyone can buy an "online casino gaming script" and launch an online casino.
Now don't get me wrong…
A number of bitcoin gambling sites are totally legit. And even more, the proven reputable online casinos now accept crypto.
They are operated by serious companies that are hoping to make long-term profits off of long-term customers.
But others fall outside that scope.
They are run by everyday, ordinary people who are hoping to make a killing on the bitcoin craze before the bubble bursts. They are mainly thinking about the short-term.
Some of these entrepreneurs have good intentions. They really are hoping to be successful, whether in the short or long term, and they want their customers to be happy.
But they may have leapt into the online casino biz before they thought it through.
They may be under-prepared in terms of financing, staffing, and resources.
Others have no good intentions at all. They are only out for themselves, and intend to rob customers blind.
These scammers are taking advantage of the hype surrounding bitcoin as well as the lack of regulatory oversight in order to fleece consumers.
Obviously it is important to steer clear of the scammers. But you also should try and avoid companies which are under-funded and ill-prepared to operate online casinos, even if they are not actually out to rob you.
They could end up doing it anyway if they tank.
At that point, you will be just as broke.
You can save a lot of time (and money) in your hunt for safe, legitimate bitcoin casinos by checking out our reviews. We encourage you to always do your own research as well and think carefully before you join any site.
Below are the warning signs you should be on the lookout for.
Top 10 Warning Signs Of Online Crypto Casinos You Should Know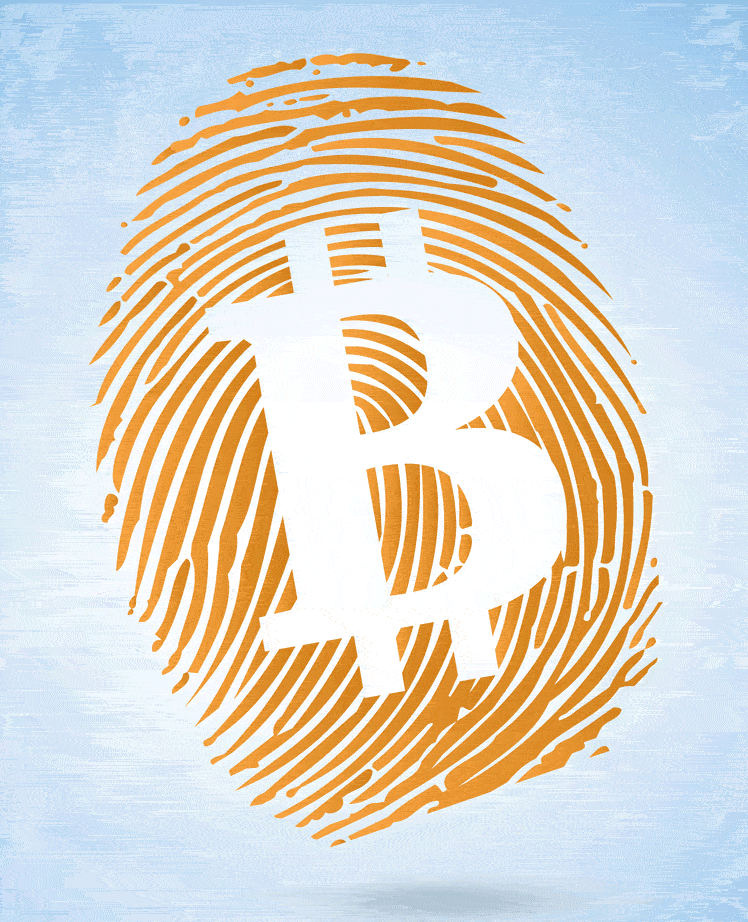 1. You cannot figure out the identity of the company running the site.
The first thing you should do when you see a bitcoin casino to join which interests you is to try and find out who owns and operates it. In some cases, this is quite easy—you just scroll down to the bottom of the homepage and check the fine print.
In others, it can be very hard finding who owns them and if they are legit.
If you cannot see the identity of the company at the bottom of the homepage, the next page to check is the terms and conditions.
What if you cannot find it there? At that point, you can try searching Google and social media sites (Reddit is often a good resource).
Eventually, you probably will turn up something. You can also look up the registration information for the site. Note that some companies are subsidiaries of others, so you may sometimes run through several different names before you find the parent company.
If all of these efforts come up dry, that is a warning sign that you should take seriously.
Would you hand your money over to a random stranger in the street? Probably not. You are doing exactly the same thing if you deposit bitcoin at a casino without finding out who owns it.
2. A search for information on the company brings up nothing.
In some cases, you can find the identity of the company, but further research comes up with no further information.
All you have is a name and possibly a location—but there is zero data on the company's history or financials.
This is not a good sign.
It could mean that the company is not legitimate, or it could just mean that it is relatively new and therefore an unknown. Either way, you still are not sure who you are really dealing with. A name is not enough to tell you about a company's character or intentions.
Does this mean you should not proceed? Not necessarily. You can use your best judgment. Every company has to start somewhere, including the legit ones. But it is at the very least an indication that you should be cautious.
3. The company is blacklisted by regulators.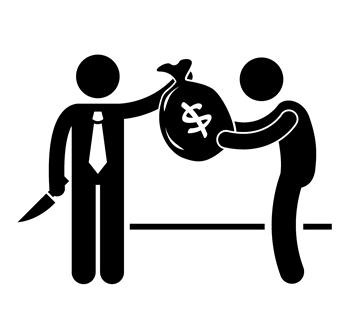 One sure sign that you should stay away from a bitcoin casino is when a regulator has actually listed the site as a scam. Even though bitcoin itself is in a hazy legal area, regulatory bodies may still recognize scams and attempt to warn consumers when they spot them.
In fact, it is always a smart move to check if the relevant authorities in your country have a listing of any sort (positive or negative) for the site name or company name associated with the casino in question. There should be a lookup tool which you can use.
4. There are a lot of bad (and believable) reviews for the casino by other gamblers or third-party review sites.
This is one that could go without saying much. If there are a lot of people having a miserable experience, there is a pretty solid chance that you will as well. If you are having a bad time, or worse, get ripped off, then what's the point of going to the site at all?
5. The policies for withdrawals make it clear your money can easily get tied up.
Something else which a lot of gamblers overlook when they sign up for an online casino is the page which lays out the policies for deposits and withdrawals. The withdrawals should be of special concern.
There are a few potential withdrawal based red flags which you should be keeping an eye out for:
Companies that do not say how long it takes to process a withdrawal, or list an inordinately short or long time period. You want your withdrawals to be processed quickly, but a company should also be open about any possible delays which you can expect.
Excessive fees. There are sometimes fees for bitcoin transfers, so if you see them, it is not necessarily a red flag all on its own. But if the fees are very high, that could mean the company is taking an unnecessary cut.
High thresholds. If a casino makes you wait until you have a large sum of money before you can make a withdrawal, that is not a good thing. Some kind of minimum is typical, but if it is ridiculously high, the company is putting up unreasonable barriers.
Bonus policies that make it impossible to get your money. It is common for match bonuses offered by casinos to come with wagering requirements you need to meet before you can make a withdrawal. But pay attention to the fine print. Make sure that the company hasn't drafted terms which they can manipulate in order to tie up your bitcoin. If they have, check to see if they at least will give you the option of not accepting a bonus so that you will not be subject to those terms.
If the withdrawal policies are inconsistent or simply are going to make it hard for you to access your own hard-earned cash, you may want to press on and look for another bitcoin casino.
6. The bonuses do not look like they would profit the casino.
There is also a chance that you will run into the exact opposite situation of a bad bonus.
Instead of looking at a bonus with tremendous strings attached and wondering if you will ever be able to make a withdrawal, you will instead find yourself looking at what appears to be easy money.
For example, a casino might say that there is a 1 BTC match bonus available, and there are no rollover requirements—or rollover requirements which are ridiculously low.
That certainly sounds great—but how much financial sense does it make?
What casino can afford to give away huge sums of money like this?
The reason that high turnover requirements exist is so casinos have some assurance of making more money off their customers than they are giving away. Without those rollover requirements, big bonuses would bleed them dry.
That means that if a casino appears to be giving away huge amounts of BTC without any financial sense, it may be because they have no intention of letting their customers withdraw at all.
7. Someone on a forum tries to push you to join the casino.
Sometimes bitcoin casino scammers can be very aggressive.
As such, they will go beyond regular marketing tactics, and may actually start approaching gamblers in person.
You might be on a forum or a social media website, for example, Reddit or Facebook, and someone messages you publicly or privately, and starts telling you all about a new exciting bitcoin casino.
They might be open about the fact that they work for the casino, or they may lie and pretend to be a customer.
Either way, they will insist that you join the site and make a deposit, and they will get very pushy about it. You might even have to block them to get them to go away in some cases.
If this happens to you, you should avoid the site. Legit businesses do not try to personally pressure consumers like this, intruding on their activities on other websites. They may sometimes give a hard-sell on their services, but only if you approach them via their regular contact channels.
8. The games on the site are not Provably Fair.
If you already have a bit of experience with bitcoin casinos, you probably have noticed the "Provably Fair" notices that show up on quite a few of them.
In fact, Provably Fair has become almost a ubiquitous marker of legitimate bitcoin casino games online.
What is Provably Fair? It is a feature where you can personally check the outcomes of games. That way you know for certain that they are random.
This does not mean that websites which do not advertise their games as Provably Fair are definitely scams, but you should do some investigation.
Regardless, if you do see Provably Fair, it is a good sign that you are looking at a legit business.
9. The site is plagued by errors, navigation issues, and other markers of sloppy design.
As mentioned earlier, there are a lot of little startups that are trying to make bank in this niche right now. Some are scammers, some are not, but even among those that are not, resources may be tight.
For this reason, you will often see that lack of resources reflected in the design of sites that you are checking out. Sometimes you might get a sense of déjà vu while exploring a site—like you have been to a very similar one before.
In some cases, this is just because the company which owns the site operates a few others, and has used the same design each time. This is not a problem. But in other cases, it might be because you are dealing with a company that has ripped off another site's design or has simply rehashed white label materials and done next to nothing to bring individual value to a site.
An unoriginal design may point toward a lack of funding which is something you want to avoid when dealing with casinos online.
You should also be wary of bitcoin casinos which are hard to navigate, or which have errors when you try to reach various pages or take certain actions. This again points toward a lack of budget or sheer apathy. Neither are good.
On a related note, the matter of transparency is important as well. If while browsing through a casino site, you find that it is difficult or impossible to locate the information you are looking for, that may be a problem.
Of course, it is hard to make a decision based exclusively on any one factor. Even a great casino site might have a malfunctioning page now and again or might have an unintentional gap in information.
For that reason, I suggest that you think about the gestalt impression you get from a website. Overall while you are browsing the site, do you get an impression of competence, transparency, and goodwill? Or do you feel uneasy, like you are looking around the equivalent of a restaurant with dirt on the floor and grease on the tables?
I have found that it is best to go with your gut on these kinds of things. Most sites I have suspected of being scams have proven to be untrustworthy over time. Some of them were indeed scams, while others simply went under because they were poorly managed. Either way, I ended up being really glad I avoided them.
10. Customer service is dodgy, unhelpful, pushy, or missing.
Finally, one more serious red flag is when you should never ignore when you are exploring bitcoin casinos is poor customer service. This can take a number of forms, such as:
Customer service which cannot be accessed using channels you are comfortable with. This may be partly a matter of personal preference.
Help desks which are un-staffed during the hours which they clearly state they are supposed to be available.
Live chat windows which always and without exception refer you straight to a web form (in other words, the company is misleading about how you can contact support).
Emails that go unanswered for days and days (or in the worst cases, forever).
Agents which give you a run-around on certain questions. One big giveaway is when you ask an agent a question about some uncomfortable matter of policy, and they either give you a convoluted reply which fails to answer the question, or they try to pass you up the chain to a senior manager.
Really slow or incompetent staff members. If you ask a simple question which any support representative should know the answer to, it is unreasonable to have to wait 5 minutes for a response. It is especially bad if the response fails to address the question.
Hard-sells when you do not want them. A frequent tactic I have run into is where you ask a question on the chat line which does not involve sales, and the agent immediately tries to get you to call an account manager. That person then attempts to push you into opening an account.
Do good bitcoin casinos sometimes make mistakes where customer service is concerned? Of course; no one is perfect. But consistently poor customer service is a problem.
As with matters of website design, you should take a holistic view. Try contacting customer service on a few channels about a few different matters before you open an account. See how your concerns are addressed.
If the overall portrait is good (or even mediocre), you might be fine. But if it is really bad, ask yourself if these are people who you should be transferring your bitcoin to for any reason. The answer is probably "no." The next question that goes unaddressed could concern winnings or a withdrawal.
Conclusion: Avoiding Bitcoin Casino Scams Is Usually Not Too Difficult If You Are Careful
There is no surefire way to be absolutely certain that you are not going to get taken in by a bitcoin casino scammer.
But there are a lot of warning signs which are typical when a scam is afoot.
So if you just keep these things in mind when you are checking out sites, you should be able to avoid most scams and stay safe while gambling online with cryptocurrencies.
Remember, you can always check our reviews if you want to go straight to the sites which have shown themselves to be solid, dependable and trustworthy.
We've done the hard work of vetting these bitcoin casinos so you can get straight to gambling!
More Great Reads