5 Crucial Reasons To Play At Bitcoin Casinos
More and more online casinos are accepting bitcoin (BTC), which is fast becoming the most popular banking method among gamblers. It trumps fiat currencies (dollars, euros, pound sterling, etc.) in several important ways, but we'll get to those in a moment. Let's start with our list of trustworthy online casinos that accept BTC deposits and process BTC withdrawals.
5 Legitimate Casinos That Accept Bitcoins
If you'd like to experiment with bitcoin gambling, I strongly recommend that you start with these five casino portals. I've put each one through a rigorous review process, and am confident you'll find them to be the best of the breed.
5 Reasons You Should Consider Using Bitcoin While Gambling Online
#1 – Increased Security
When you use credit cards to fund your account, others can access information that you'd normally consider to be private (credit card numbers, mailing address, etc.). That's because there's always someone involved behind the scenes. The casino has to process your credit card deposits. They also have to ensure you're authorized to make withdrawals from your account.
Additionally, while the top casinos maintain near-bulletproof systems to protect your data, no system is infallible. Anything can be hacked.
In short, using credit cards involves other people. That presents a security risk.
Using bitcoin all but eliminates this problem. The cryptocurrency is secure by design. This doesn't mean it can't be hacked. Again, ANYTHING can be hacked. But BTC gambling is safer than using credit cards. If you take a few smart security measures (I'll cover these in an upcoming article), you'll be able to rest easy knowing both your money and data are safe.
#2 – Anonymity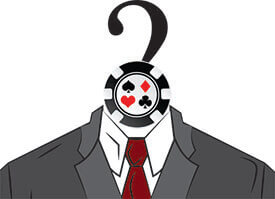 Privacy and security work together when it comes to online gambling. The former helps to ensure the latter. This is where bitcoin beats fiat currencies hands down.
Bitcoin was developed with anonymity in mind. Players can deposit and withdraw funds from their casino accounts without revealing their identity. In many cases, you only have to supply an email address (and you can create an anonymous email for this purpose). Some bitcoin casinos don't even require that much.
Online gamblers tend to be a private bunch. If given a choice between disclosing personal information and remaining anonymous, most of us would choose the latter. Bitcoin allows us this option. We can play our favorite casino games while staying completely incognito.
#3 – Fast Payouts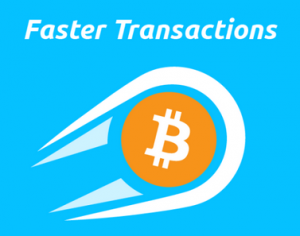 Ask any online gambler about his or her biggest pet peeve, and you're likely to hear about how long it takes to receive payouts. It's not always the casino's fault. Although most casinos accept deposits via credit cards, they cannot pay out to them. So, you're forced to accept a bank wire, money transfer (e.g. Western Union), or a good old-fashioned check.
Bank wires and money transfers can be expensive and inconvenient. That's the reason checks are the most common form of withdrawal. They're the least expensive and most convenient method of the lot. The problem is, they take awhile to arrive. You may have to wait a few weeks to receive your money.
Bitcoin turns this problem on its head. Payouts are processed immediately, and you can usually access your money within a couple hours. Sometimes, you'll have access within minutes.
Another problem with requesting fiat-currency withdrawals is that you may be required to provide proof of identity. For example, you might be asked to scan or fax a copy of your driver's license or recent utility bills. Talk about inconvenient!
With bitcoin, you can skip this step. There's no need to provide proof of identity because the transactions are anonymous to begin with.
#4 – No Deposit Or Withdrawal Fees
Banking fees are par for the course at online casinos when you use fiat currencies. Even Bovada, one of the most acclaimed and trusted brands in the industry, charges them. For example, they charge a 4.9% fee on deposits made with Visa, and a 6.9% fee on deposits made with MasterCard. (Note there is no fee on the first credit card deposit of each month.)
The fees stem from processing fees, which Bovada et al. must pay on all credit card deposits. There's no way to avoid them if you use a Visa or MasterCard.
Nearly all online casinos also charge a fee whenever you request money from your account. For example, at Bovada, you'll pay a $50 processing fee each time to request a withdrawal. (Note there is no fee on the first withdrawal of each month.)
When you make deposits and request withdrawals using bitcoin, you almost never have to worry about paying fees. The transactions are essentially free. It doesn't cost anything to transfer BTC from one bitcoin address to another.
Having said that, there are a few casinos that charge withdrawal fees on bitcoin payouts. But this practice will most likely go away in the future since gamblers have more options than ever. Casinos that want to attract bitcoin players will need to compete, and charging fees sabotage that effort.
#5 – Successful Deposits
If you've been playing at online casinos for any length of time, you've undoubtedly experienced occasional problems getting your credit card deposits processed. The transactions are declined even though you have plenty of room on your cards.
Here again, this isn't the casino's fault. They want you to fund your account. They want you to play their games. They don't want to decline your money.
The problem is caused by the casino's card processors. In the U.S., these outfits are prohibited by law from processing financial transactions for online casinos. They often manage to do so while flying under the radar, which is the reason some of your credit card deposits go through without a hitch.
But a lot of transactions are rejected. And when you just want to fund your account so you can play your favorite casino games for real-money payouts, this obstacle can be incredibly frustrating.
This isn't a problem when you make bitcoin deposits. The casino doesn't have to rely on traditional credit card processors to accept the funds. Instead, the funds are transferred without such outfits. There's no law-shackled middleman to reject the transactions.
Things To Watch For When Gambling At Bitcoin Casinos
You now know some of the reasons more and more gamblers are using bitcoin at places like Bovada, Slots.lv, and BetOnline. But that doesn't mean you can throw caution to the wind. Bitcoin comes with its own set of challenges.
It pays to be vigilant.
To that end, here are a few important things to keep in mind when you play at Bitcoin casinos.
Bitcoin, by its very nature, is volatile. Its market value rises and falls, and each movement is caused by a variety of factors. These factors include supply and demand as well as overall market liquidity. In short, one BTC will be worth a different amount tomorrow than it is today.
Technically, the value of a fiat currency, such as the U.S. dollar, rises and falls, too. But the fluctuations are less noticeable since they're usually matched against foreign currencies.
Also, note that cryptocurrencies like bitcoin are unregulated throughout the world. In some ways, using it is like living in The Wild West. The "rules" are still being written. Some folks consider that to be music to their ears. Others are more hesitant.
It's worth noting that the supply of BTC is heavily influenced by an algorithm. That should give you comfort since it means the supply can't be arbitrarily increased – and the price decreased – at the whim of politicians.
Another challenge is that bitcoin is vulnerable to hack attacks. That's because BTC transfers happen electronically. Malcontents are always looking for underhanded ways to swipe someone else's bitcoins.
The top casinos implement tight security protocols to safeguard their customers' money. Also, keep in mind that every bitcoin transaction comes with a private, unique key that functions as authorization. So while no online property is 100% safe from hacking (just ask the FBI, CIA, and IRS), you can rest assured that your money is protected.
Final Thoughts On Playing At Bitcoin Casinos


You can, of course, continue to use your credit cards when making deposits at your favorite online casinos. You can also continue to wait two to three weeks for checks to arrive in the mail with your requested payouts.
But I suspect these banking methods are going to become less and less popular as players begin to compare them to the convenience and low cost of using bitcoin. If you're interested in test driving bitcoin as a deposit and withdrawal option, start with one of the five casinos listed above. Each one has been vetted, and has a solid reputation you can trust.
More Related Articles: