Online Casino Banking Options – What You Need To Know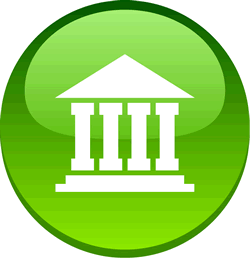 The first step to having a great online gambling experience is to pick a great casino. You probably know where I stand on the matter. Here are my five favorite online casinos, all of which have proven to be reliable and reputable:
See reviews of these casinos here.
The second step is to join a few and register your accounts.
The third step is to fund your accounts so you can play for real money payouts.
We're going to cover this last aspect, making deposits into your accounts, below. It's a simple process, but you'll have a variety of options depending on where you decide to play.
Online casinos allow you to select your preferred source of funds. Most people choose to use their credit cards. But it's worth being familiar with all of your options.
Let's get the most common one out of the way.
How To Deposit and Fund Your Online Casino Account – Your Options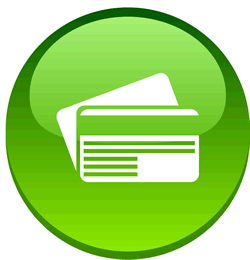 I estimate that 90% of all deposits made to online gambling sites like Bovada and Slots.lv are done with credit cards. It's the most convenient method because nearly everyone has a Visa or MasterCard. There's no need to create and maintain a separate funding source, such as an e-wallet service (we'll get to e-wallets in a minute).
Having said that, not all credit cards are widely accepted. While you can use Visa and MasterCard at nearly all of the top casinos, you'll run into problems if you try to use American Express or Discover.
The great thing about using a credit card is that your funds are available to use within minutes. You don't need to wait for them to clear, as you might with a personal check or wire transfer.
One of the downsides is that you'll sometimes be charged a small fee by the casino (it varies from site to site). Not all casinos levy this fee, but it's worth being aware of it. Also, deposits occasionally fail to go through successfully. That's not the casino's fault. Credit card issuers often attempt to stop the transactions before they can be processed.
Debit cards work in the same manner as credit cards. As long as your debit card carries the Visa or MasterCard insignia, you shouldn't have a problem making deposits. That's assuming you have sufficient funds and your card issuer doesn't attempt to block the transactions.
Like credit cards, the funds you deposit from debit cards are credited immediately to your account. There's no waiting period before you're able to use them.
If you don't have a credit card, you can always buy a prepaid card. These carry the Visa insignia and can be purchased from gas stations, grocery stores, and various retailers. You can even buy them online. The trick is getting one that is eligible for international purchases.
Once you have a prepaid card with a sufficient balance, you can use it to fund your online gambling accounts. It'll work in the same way as a credit card or debit card (the key is the Visa insignia).
The thing to remember about prepaid cards is that many of them comes with fees. For example, you might have to pay an activation fee, a monthly fee (if you carry a debit balance), and fees to call a customer service rep to inquire about your balance.
Having said that, if you intend to immediately use the entire balance to fund your account at Bovada or Slots.lv, you can avoid most of the fees. The exception is the activation fee. But keep in mind, not all prepaid cards impose it.
One advantage of using a prepaid is that your deposit transactions will be hidden from your bank or credit card issuer. If anonymity is important to you, at least as far as your bank is involved, using a prepaid is the way to go.
One quick note: if you buy a prepaid card, make sure you can use it online and for international purchases.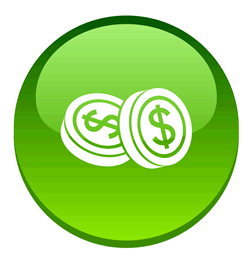 I mentioned e-wallets above. These are similar to your bank account. You can deposit and withdraw funds. And importantly, you can transfer funds to other places, such as to an online casino.
A lot of gamblers like to use e-wallets because they're convenient; you can move money back and forth between various entities online. Additionally, the funds sitting in e-wallet accounts are accepted at a lot of casinos. This is an important feature since it means there's no card issuer or financial institution trying to block the transactions.
The downside to using e-wallets is that you'll have to pay fees for each transaction. The fees are relatively high, which makes using these services expensive.
If you live in the U.S., you won't have the option to use the major e-wallets. Services like Neteller, EcoCard, and Skrill aren't available for U.S. casino customers.
Nearly all legitimate online casinos will accept bank and wire transfers. These are funds sent directly from your bank (or credit union).
The upside of using this option is that the transfers are easy to process. You simply instruct your bank to send a specific amount of money to the destination of your choice. (The casino will provide you with the requisite account details.)
There are two downsides. First, your bank will probably charge you a fee. If you have a ton of cash in multiple accounts with your bank, they might waive it. Otherwise, plan to pay at least $25 per transfer.
Second, your money won't be available immediately as would be the case if you were to use a credit card. You'll have to wait a few days.
If you don't mind the wait, don't have a credit card, and plan to make a large deposit – for example, $1,000 – into your casino account, a wire transfer is a great option.
Money transfers, sometimes called cash transfers, are accepted by most tier-1 casinos, such as Bovada and Slots.lv. These involve services like MoneyGram and Western Union.
They're simple to use, but slightly inconvenient. Here's how they work:
You need to contact customer support at the online casino to which you'd like to make a deposit. The person you talk to will provide you with the account details for the transfer.
You need to create an account with MoneyGram or Western Union, linking it to your credit card. You can do this online.
You need to provide the money transfer service the account details given to you by the online casino's support representative. You can do this online, too.
You select the amount you want to deposit into your casino account and instruct the service to transfer it.
Make a note of the transaction details. Contact customer support at the casino and provide them with the information. They should be able to confirm the transaction within the hour.
You can do the above steps (sans step #5) in person if you wish. But there's no reason to do so if you have an internet connection.
You've heard of bitcoin. You may even use it to pay for things on websites like Overstock. If you're in the dark concerning what it is, here's the simple version:
It's a decentralized digital currency. There are no middlemen standing between you and the entity (person, retailer, casino, etc.) to which you want to send money. You pay no fees and the transactions are anonymous.
Several of the top casinos, including Bovada Casino and Slots.lv, now accept bitcoins for deposits. To use this deposit method, you need to first create a bitcoin wallet to hold your bitcoins. You can do this at websites like coinbase.com or circle.com.
You then need make a deposit to your wallet.
Lastly, you need to transfer the bitcoins from your wallet to the casino.
It's relatively simple, even if you've never done it before.
Paypal is technically an e-wallet service. But we need to distinguish it from Neteller, EcoCard, and Skrill (mentioned above) because it's open to U.S. customers. In fact, there's a good chance you have a Paypal account if you've ever bought something on eBay or operated an online business.
According to Statista, Paypal has 184 million active accounts worldwide, making it the 800 lb. gorilla of the e-wallet industry.
There aren't many online casinos that currently accept Paypal. It's not that they don't want you to make deposits. The problem is, Paypal has to comply with legislation prohibiting money transfers to gambling websites. So they actively block such transactions, and therefore casinos don't list it as a banking option.
One possible workaround is to apply for a Paypal debit card. The card will carry the MasterCard insignia. You may be able to transfer funds to the casino of your choice by using the card. (You need to have the funds available in your Paypal account, of course.)
Keep in mind that Paypal may attempt to block the transfer, similar to many credit card issuers. But then again, it may work. You won't know unless you try.
If you don't have a normal credit card, don't want to buy a prepaid card, don't want to send a wire transfer or money transfer, and prefer not to deal with bitcoins, this might be a viable option.
This is a last resort for most folks. You can write a personal check and drop it into the mail for delivery to the online casino of your choice.
As you can imagine, there are downsides. You'll have to wait for your check to arrive. You'll also have to wait for the funds to clear. But it's a safe and simple deposit method, even if it's slow and inconvenient.
Top 5 Questions Asked About Online Casino Banking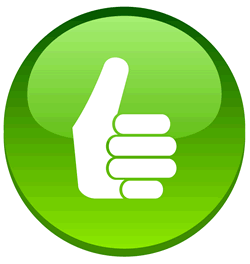 You're now know everything you need to know concerning the banking options available to you at the top casinos. But you may still have a few questions. Below are the five most common questions people ask concerning casino deposits and withdrawals.
"Can I cash out to my credit card?"

As a rule, online casinos won't process your withdrawals to your credit or debit card. This is the case even if you used the card to make your deposits.

"What can I do if the casino can't process my credit card deposit?"

Remember, the problem is the card issuer, not the casino. That being the case, try another card (if you have one). You can also try to deposit a smaller amount. Some card issuers flag transactions that exceed a certain threshold, but ignore those that fall under it.

And of course, make sure the card you're trying to use has enough room on it. You obviously can't transfer $1,000 from your card if you only have $200 of available credit.

"The casino won't accept as much money as I want to deposit. What are my options?"

Most online casinos have a ceiling when it comes to deposits. For example, Bovada caps credit card deposits at $1,000; money transfer deposits at $750; and bitcoin deposits at $5,000.

If you want to deposit larger sums, contact customer support at the casino. They might be willing to make an exception for you if you have a long history of activity with the casino and your account is in good standing. It's not guaranteed, but it's worth a shot.

"It's taking forever to get my withdrawal. What's the problem?"

First, it's important to have realistic expectations. Withdrawals aren't like credit card deposits. They're not processed instantly. They take a bit of time for verification.

Having said that, some casinos are faster than others when it comes to processing withdrawals. For example, Bovada and Slots.lv have reputations for sending out checks quickly to their customers. Other casinos are known to drag their feet.

"Will my money be safe if I make deposits online?"

In a word, yes.

The encryption protecting each transaction is strong enough to ward off outside attacks. It's the same type of encryption used to protect your money when you buy airline tickets through Expedia, books through Amazon, and music from iTunes.

Your funds are safe.

That said, it's important to play at online casinos that are trustworthy. Encryption won't help you if the casino is dishonest.

What's next? All that's left is to pick a few legitimate online casinos and make your first deposits. I recommend visiting the ones on my list as I've already vetted them.
More Great Online Casino Articles