Simple Bankroll Management Guide for Online Gambling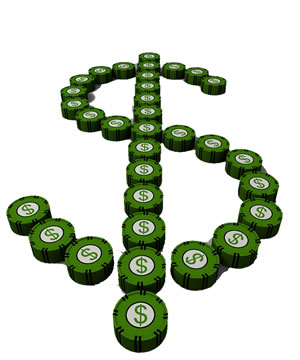 When it comes to playing slots and other casino games at online gambling sites like Bovada Casino and Slots.lv, longevity is the name of the game. Your ability to make your money last determines your success. If you blow through your cash too quickly, you'll never get a chance to hit a jackpot that inflates your bankroll.
Most gamblers at online casinos focus entirely on whether they come out ahead or not on a particular game. They pay little mind to the state of their bankroll.
That's a recipe for disaster.
If you take your mind off your money, even for a single evening, you'll end up chasing elusive jackpots while your cash evaporates.
You can do better. In fact, if you use the bankroll management guide below, you WILL do better.
First, a reality check: there's no way I (or anyone else) can guarantee you'll earn a profit playing slots and table games at Bovada, Slots.lv or any of the other online casinos listed here. After all, luck plays a major role. But sound money management can help make your bankroll last so you'll be in position to take advantage of good fortune when it arrives.
Online Casino Money Management: The 10,000-Foot View
Two circumstances work against you when you play casino games: the house's edge and the element of chance. You already know that every casino, from Bovada to Bellagio, has an edge on every game. That edge guarantees the casino wins over the long run.
Concerning the element of chance, all slot machines, from 3-reel classics to video slots with progressive jackpots, run on a random number generator (RNG). The RNG is a piece of software that eliminates patterns.
Those two elements together provide a key piece of insight. They imply that the only thing you have complete control over is the manner in which you manage your money. The house edge isn't going to suddenly change in your favor. Nor will the RNG in slot games suddenly stop working.
You can't influence those things. So don't worry about them.
Instead, focus on bankroll management. Come up with a plan to make your money last so you can maximize every short-term opportunity. The slots DO pay out. The cards DO fall in just the right way. The dice DO land on the right numbers.
Your job is to be there when that happens. That means learning how to manage your cash.
Recognize The House Edge In Slots And Table Games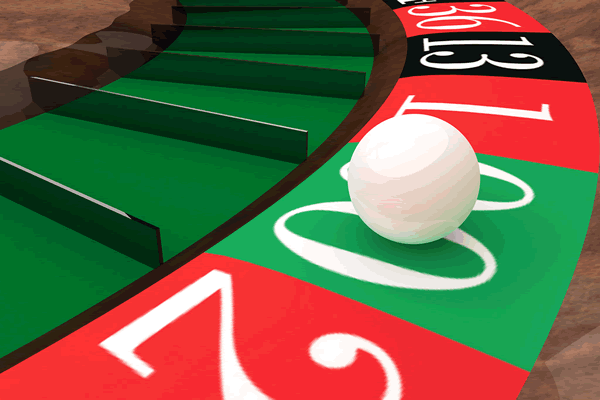 The house's edge varies by game. That's important to know. Once you've determined the edge on various games, you can choose those for which you have the best chance of winning.
For example, blackjack gives the house an edge of 0.28% (using standard Vegas rules). That's razor-thin. It's also the reason many veteran gamblers gravitate to the game.
By comparison, Caribbean Stud Poker gives the house an edge of 5.22%. That's big. Your chances of winning are much lower than they are playing blackjack.
The house's edge on slots varies by game. For some slots, the edge is only 2%. For other slot machines, it's a jaw-dropping 17%.
You may be wondering, "Why should I play if the house always has an edge?" First, online gambling a fun, exciting and convenient source of entertainment. Second, you might win a jackpot. Gamblers do so every day.
That, of course, shouldn't distract you from the fact that you can lose money playing slots and other casino games. Which brings us to the next point in sound money management…
How Much Can You Afford To Lose?
The first step in creating a plan is to set a budget. Ask yourself how much money you can afford to lose without the loss affecting important areas of your life.
For example, don't gamble with money earmarked to pay your mortgage. Likewise, don't risk your grocery money. Gamble with discretionary income and treat it like any other monthly expense. That way, if you end up losing it, you won't need to worry about paying your bills.
Managing Your Casino Bankroll: Start With A Plan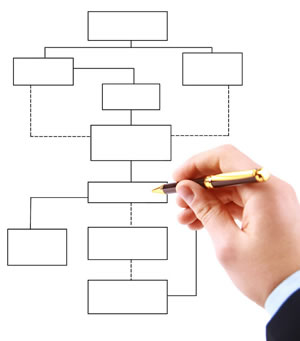 Your gambling plan should include three basic features:
1. the amount of time you'll spend at sites like Bovada and Slots.lv
2. the amount of money you'll wager each day
3. your preferred games
Having a plan is crucial because it constrains your gambling activity. It limits you, preventing you from chasing your losses. For example, suppose you commit to spending $15 a day on slots. In the event you experience a cold streak, you'll know when you've hit your limit and should quit until the following day.
Your online gambling plan gives you control. It helps you to resist the temptation of betting money you can't afford to lose in an attempt to claw your way back into the black.
Making Your Money Last: Work The Numbers
You'll want to come up with two numbers:
1. the maximum number of bets you'll make each night
2. the maximum amount of each bet (per game)
The number of bets should be a factor of your daily budget as well as the minimum bet amount for a given game. For example, let's say you commit to spending $25 a day on blackjack and plan to do so with a minimum bet amount of $1. From those data, you know you can play a minimum of 25 hands each day (that's assuming you lose every hand).
As a general rule, cap the size of your bets to half a percent of your total budget. If your bankroll is $1,000, keep each bet under $5.
How To Prevent Cash Hemorrhages At Online Casinos
The most common challenge gamblers face at online casinos is knowing when to call it a night. Sometimes, they hit a jackpot and continue betting, driven by their emotional high. That usually ends badly. Loss after loss turns the short-term win into an eventual deficit.
Other times, gamblers chase their losses, continuing to place bets in the hope of recouping their money. This too usually turns out badly. In a majority of cases, the losses continue, deepening the hole.
Avoid both scenarios by creating a stop-loss strategy. Establish loss limits that signal when it's time to call it a night. Once you hit your limit, shut off your computer and walk away. Watch television. Hang out with your family. Go for a walk.
Whatever you do, stop betting until the following day.
Hope For Huge Jackpots, But Focus On Small Wins

You obviously want to land a major jackpot. Who wouldn't want to receive a large, life-changing payout?
But don't focus your efforts on it. Instead, try to accumulate a pile of small wins. These smaller victories will add to your bankroll so you can continue to enjoy your favorite games. In addition, they'll help you to make your money last longer so you'll be in the right position when a jackpot finally arrives.
Play Casino Games With Acceptable Odds
We talked earlier about the effect of the house's edge on your long-term winnings. To wit, limit your gambling to games for which the edge is relatively small.
As we noted above, blackjack has a razor-thin edge. Craps (pass/come line bets), Pai Gow, Baccarat and video poker also come with comparatively good odds. Favor these games over Three-Card Poker, Caribbean Stud Poker and Keno, all of which are more difficult to win.
Learn How To Leverage Online Casino Bonuses
Most of the top online casinos offer generous bonuses to new and existing players. For example, Bovada Casino gives new players a 100% match on deposits up to $3,000. Slots.lv matches new-player deposits at 200% up to $1,000, and 100% up to an additional $4,000 ($5,000 total).
But it's important to understand how these bonuses work. They come with playthrough requirements. You're expected to wager a specific amount – for example, 25 times your deposit plus bonus – before you can withdraw the bonus.
Bonuses are an important part of an online casino bankroll management program. Grab them when you can. But be sure to read the terms and conditions for the bonuses so you'll know how to take maximum advantage of them.
Withdraw Half Of Your Big Wins To Lock In Profits
Whenever you win a jackpot or a sizable payout, set half of it aside. That way, you can lock in some of your winnings.
The temptation is to use your winnings to place more bets. But that's a bad idea. More often than not, you'll lose your entire bucket. So set half of it aside. Use the other half to continue betting.
Admittedly, this is a conservative approach to bankroll management. But being conservative with your money is the key to making it last.
Slow Down Your Playing Pace
When you play slots and other casino games online, it's possible to place a greater number of bets per hour than you would playing in a traditional casino. That can be a problem if you hit a cold streak, especially if you've neglected to set loss limits. Within an hour, you can potentially place 100 bets or more, making a cold streak catastrophic. This can especially be true when you are playing on your smartphone. Mobile friendly USA slots are fast and furious fun. Don't let it get out of hand!
Slow down. Be aware of how many hands you've played, how many rolls of the dice you've thrown and how many times you've pulled the virtual lever on slots.
Online gambling is a marathon, not a sprint. Pace yourself to make your bankroll last.
Manage your money properly and you'll stand a much better chance of being in position to score a major jackpot. At the very least, you'll have a great time playing your favorite slots and table games, knowing you're stretching your cash as far as possible.
Ready to play?