Top 10 Myths of Online Casinos… Debunked!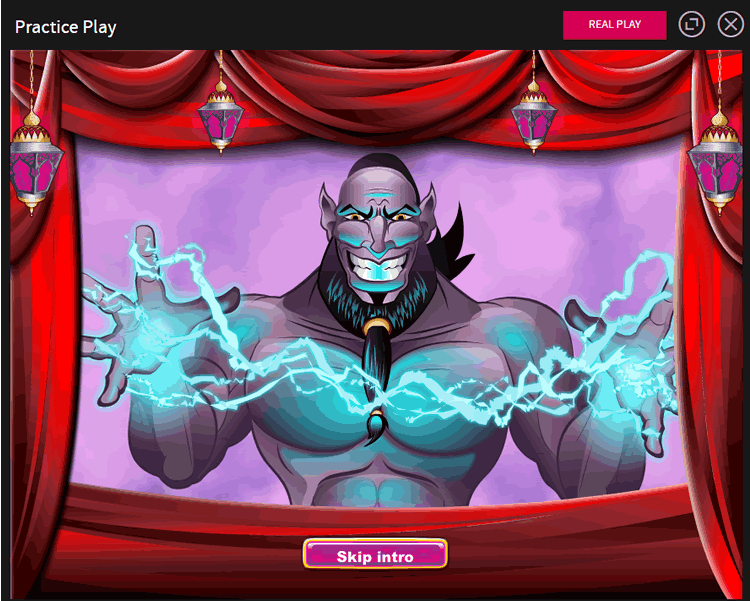 Internet gambling has been around for more than 20 years. The best online casinos have long track records and well-earned reputations for fairness and transparency. They also have a lot of experience meeting customers' needs and preferences, and adjusting their offerings as those needs and preferences shift.
In other words, ensuring that the customer has a great experience is their top priority.
Yet, disparaging myths about online casinos persist. Many people harbor misconceptions as if it were 2002, during a time when the industry was young and dubious gambling sites operated with little oversight. Back then, numerous stories surfaced of customers being bamboozled by suspect casinos.
Things have changed. Today, the industry is mature. Moreover, competition to attract and retain customers is fierce. Casinos must roll out the red carpet to new players and pull out the stops to ensure existing players remain loyal. There's no room for shenanigans.
With the above in mind, let's debunk the top 10 online casino myths that have managed to survive the industry's maturation. As long as you stick to vetted gambling sites (check out my list here), you'll find that each of the following is entirely untrue.
Myth #1 – Your Winnings Will Never Be Paid
You won't have to search long to find people complaining about not getting paid their winnings. Even casinos with bulletproof reputations, such as Bovada and Slots.lv, are occasionally the target of these types of complaints.
But think about this for a moment. One of the quickest ways for a gambling site to lose its customers is to act disreputably with their money. People won't stand for such nonsense, not when there are so many other casinos. Every casino portal knows that the secret to long-term profitability is to retain its customers.
The Truth:
You will be paid your winnings if you're eligible according to the casino's terms and conditions. In most cases, the complaints about unpaid winnings stem from customers failing to meet the T&Cs they agreed to when they registered their accounts.
Myth #2 – Online Casinos Want Your Bankroll To Implode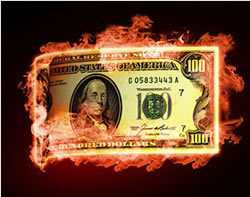 This assertion is ridiculous. Why on earth would a legitimate gambling site want to take all of your money? They want you to be their lifelong customer. It does them no good for you to go bankrupt.
This myth is akin to saying restaurants, auto repair shops, and grocery stores, want you to spend your last dime on their wares and services. It's short-sighted. It's a terrible business model that guarantees the business will eventually collapse as its customer pool dries up.
The Truth:
The games at places like Bovada, Slots.lv, and MyBookie, are controlled by random number generators (RNGs). They're not fixed. If you lose money, it's because the house has an edge. That's going to be the case whether you play online at Bovada, or offline at the Bellagio in Vegas, the Borgata in Atlantic City, or the MGM in Macau.
Myth #3 – Your Financial Data Is At High Risk
A lot of people think their personal data is at risk when they give it to online casinos. And in their defense, security wasn't a huge concern for the industry back in the 1990s. There weren't many regulatory bodies or licensing agencies back then.
But today's competitive landscape is different. If you're the operator of a casino portal, you can't hope to compete if your customers' data is vulnerable.
The Truth:
No gambling site worth its salt would knowingly allow your data to be vulnerable these days. Customers would rush for the exits. To prevent that from happening, casinos employ high-grade data encryption to ensure your financial and personal information is safe.
Myth #4 – The Casinos Fix The Games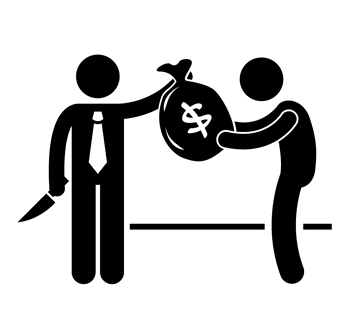 I mentioned this above, but it's worth a closer look.
Many people assume that online gambling sites fix their games so that players always lose. Bet red on roulette, and the ball falls on black (of course). Hold a 20 in blackjack with the dealer's upcard showing a 6, and you can be sure he'll draw to 21 (of course).
The games must be fixed, right?
Simply put, no.
The Truth:
Reputable online casinos use random number generators (also mentioned earlier). These programs ensure the outcomes of every bet are randomized.
Keep in mind, gambling sites have absolutely no need to fix their games. Why? Because they enjoy an edge on all of them. This edge is borne from the odds attached to every possible outcome combined with each game's pay table. It ensures the casino makes money over the long run.
Myth #5 – Gambling Online Leads To Loneliness
A lot of folks love playing their favorite casino games online because it's convenient. They don't have to drag themselves to a traditional "brick 'n mortar" venue to play blackjack, craps, and baccarat. They can fire up their laptops or phones and play while relaxing on their couches with the latest NFL game playing on their televisions.
It's a matter of convenience, not loneliness.
Are there people who gamble online who also happen to be lonely? Sure. But the former doesn't lead to the latter. Their loneliness most likely stems from other facets of their lives.
The Truth:
Online gambling doesn't make one feel lonely. It's like reading a great novel or playing your favorite video game. It's a fun activity you can do on your own at enjoy at your leisure.
It's also worth noting that more and more online casinos now offer live dealer games If you want the experience of playing with a live dealer, but prefer the comfort of your home, you now have that option.
Myth #6 – Casino Software Is Filled With Viruses
I've mentioned a few times that today's online gambling industry is ultra-competitive. Casinos are pulling out the stops to draw new players and encourage their existing players to keep playing.
Now, put yourself in the shoes of an online casino operator. What do you think would happen if you forced your customers to download software infected with viruses and malware? You'd lose those customers to your competitors. That being the case, you're going to take measures to guarantee your software is safe.
The Truth:
The software offered by legitimate gambling sites is free of viruses. Additionally, casinos work hard to streamline their software to reduce the load on your computer and make the playing experience more enjoyable.
Also, keep in mind that most of the top online casinos allow you to play their games directly through your web browser. You don't even have to download software if you prefer not to.
Myth #7 – There's No Customer Support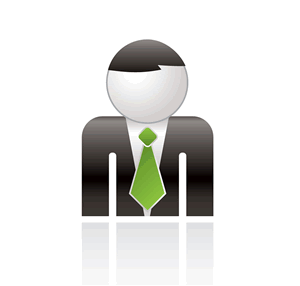 This is a common concern. A lot of folks worry that they won't be able to get in touch with someone at the casino when they have a problem.
That may have been the case 15 years ago. But today, this concern is wholly unfounded. Just because you can't see a pit boss doesn't mean there's no customer support. All of the top casinos have representatives on staff trained to respond to customers' needs and resolve their problems.
The Truth:
Test it for yourself. Reputable gambling sites offer multiple ways to contact them. You may be able to call them toll-free. You can send them a support request through their website. Some gambling portals offer instant messaging. Reach out and see how responsive their support is. I've tested support at these casinos and they all are customer friendly (well, except for 5dimes who are blunt and to the point, but responsive).
Myth #8 – You Have More Time To Count Cards
This isn't a concern about online casinos themselves. Rather, it's a misconception in how their games operate.
Most of us have seen movies showing someone sitting at a blackjack table, discreetly counting cards. And lo and behold, he ends up walking away with a windfall. Wouldn't it be great if we could do the same?
The problem is, counting cards is difficult in a live casino. Not only do you have to avoid getting caught (casinos frown on the practice), but you have to do it at a relatively quick pace. Moreover, live casinos use multi-deck shoes. It's one thing to count on single-deck blackjack. But with eight decks? Forget it.
It's understandable that most people abandon the idea.
But online, you have all the time in the world since you set the pace of the game. Meanwhile, there's no worry about getting caught. No one is looking over your shoulder. There's no pit boss. There are no "eyes in the sky."
Counting cards should be easy, right?
The Truth:
Counting cards online is useless. Why? Recall the random number generator I mentioned earlier. It ensures randomness in every outcome, including each draw of a card. It's not like playing with a single deck that's only shuffled when needed. Instead, it's like playing with eight decks where the cards are shuffled after each hand.
Give it a try to see for yourself. But don't be surprised when the count doesn't bear out after multiple hands.
Myth #9 – It's Easy To Become Addicted To Online Gambling
Gambling addiction is obviously a serious matter. Many addicts have gone bankrupt, lost their homes, and had their spouses abandon them. So it's something to think carefully about before you start playing your favorite casino games.
The question is, how easy is it to become addicted to online gambling? Is everyone susceptible to developing a compulsive gambling disorder or is the danger limited to those who have an addictive personality?
The Truth:
Most people can enjoy playing without fear of becoming addicted. A small minority are at risk.
It's like any other enjoyable activity, from shopping and sex to playing video games and drinking. Most people can enjoy these activities without developing a dependency on them. They demonstrate impulse control. In the same way, most people do not become "problem gamblers."
Having said that, the top online casinos realize that some people might be susceptible to addiction. They treat the issue with the seriousness it deserves, proactively helping customers to recognize the signs and encouraging them to seek to seek help, if needed.
Myth #10 – You're Due For A Win
You've suffered a cold streak. You've lost bet after bet, some of which you were certain you were going to win. Understandably, you're discouraged. You're thinking of quitting for the night.
Then again, aren't you due for a win? After all, you can't keep losing forever. Fate will eventually smile on you, right?
Not so fast.
The Truth:
Maybe you'll win the next hand, and maybe you won't. The outcome depends on the game's random number generator, and it shows no favor. You could lose the next hand, as well as the hand following that one.
In other words, you're not "due" for a win. This type of thinking is what motivates down-on-their-luck gamblers to chase their losses. And that rarely turns out well.
BONUS MYTH: Online Casino Games Are 100% Luck
Many people believe gambling is like flipping a coin. The outcome is solely a matter of luck.
There's an element of truth in this. You can't control the cards you receive, the number you shoot with dice, the color or number a roulette ball settles into, or the symbols that appear on a slot machine's paylines.
But that doesn't mean online casinos games are 100% luck.
The Truth:
There are probabilities attached to every outcome. Experienced gamblers use these probabilities to their advantage. By playing with a sound strategy, they can minimize the house's edge, and thus increase their own chances of winning.
Don't let the online casino myths of the past influence your decision to play today. Visit a few of the casinos listed here[1] and test them for yourself. Check to see whether there's any validity to them. You'll find that the ten myths above are groundless and border on superstition.
More Awesome Articles