Understanding the Math for Online Casino Comp Programs
When you join online casinos, you may have an opportunity to participate in their comp programs, also called loyalty programs, VIP programs or rewards programs.
The majority of these programs allow you to accumulate points as you play. Once you have accumulated a certain quantity of points, you can convert them into cash back.
We have already written some posts in the past comparing and contrasting different loyalty and VIP programs as well as going over their basics.
In this post, I want to focus on understanding how these programs work mathematically.
Naturally, you do not have to know how to do the calculations yourself since the casino will track your activity as you play and keep a running total of your points and rewards.
Still, it can be helpful to at least think through how your rewards are computed, as this may help you to compare the programs at different casinos and figure out which ones offer the biggest bang for your buck.
Example Number 1: Bovada
To run through a simple example, let's take a look at the rewards program offered by Bovada.
How you earn points:
Type of Game
Points for Every Dollar Spent
Video Poker
1.5
Arcade Games
1.5
Table Games
1
Slot Machines
3
Specialty Games
15
15
Poker Tournaments
15
Poker Jackpot sit 'n go
1.5
So, let's imagine you are playing table games, and that you have spent $1,000.
Since you have earned 1 reward point for every dollar you spent, you now have 1,000 points.
To keep our math simple, let's say you have the highest tier and level, the Hall of Fame Level 1 tier.
This tier has a redemption rate of 1000 points for $1.
That means that for the $1,000 you spent, you have earned $1 in rewards.
While that may not seem like a lot, for high rollers or for people who gamble a lot over the course of a year, it can add up.
Plus, that is based on the points you earn for playing table games, which naturally are lower than what you might earn playing some other types of games.
Let's imagine instead that you are playing slot games, and you have spent $1,000.
You have earned 3,000 points. That means you have $3.
Of course, what you are earning becomes much more dramatic if you are playing specialty games, poker cash games, or poker tournaments. For every $1,000 you spend on those, you accrue 15,000 rewards points, which yield $15 of cash-back.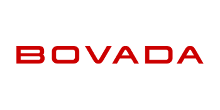 While we're on the subject of
Bovada
, we'd like to point out the fact that you can get a
$3,000 Welcome Bonus
for use in their casino, just start off with the Bonus Code
CAWELCOME100
!
Also, go ahead and check out "
Where and How to Bet on the Lottery
" before you dip out!
For another example of calculating rewards from a VIP program, we can take a look at the loyalty program over at Sloto Cash.
This program works differently, in that there are no different comp rates for different types of games. Instead, the rates at which you earn points will depend on which of the following tiers you fall into:
VIP Gold: 1 point for every $7.50 bet
VIP Platinum: 1 point for every $5 bet
VIP Diamond: 1 point for every $4 bet
You can see right off without even needing to do any math that this is not as competitive as the rates for earning points at Bovada.
But let's go ahead and do some calculations.
We will imagine you are a VIP Diamond customer, and that you are earning 1 point for every $4 you bet.
Say you bet $1,000.
$4 goes into $1,000 250 times. So, you have earned 250 points.
Here is what may surprise you: this actually is more valuable than you think, because there is another difference in how Sloto Cash does the math compared to Bovada.
Every 100 points you earn at Sloto Cash through the rewards program gives you $1 in cash-back.
So, since you have 250 points, you receive $2.50 in cash back.
That is $2.50 in cash-back after betting $1,000 in contrast with the $1 in cash-back you would have received after betting the same on table games at Bovada.
But it does not beat the $3 you would have gotten at Bovada betting the same amount on slots, or the $15 you could have received on some other types of games.
This suggests that if you want to play table games, you might be getting more bang for your buck through the rewards program at Sloto Cash. But if you want to play slots, specialty games, or poker, you may receive more value through the Bovada comps program.
It is worth noting there are some additional benefits for joining the Sloto Cash VIP program as well, including cash-back on your net losses every month.
This is separate from your comps:
VIP Gold: 5% cash-back on net losses
VIP Platinum: 10% cash-back on net losses
VIP Diamond: 15% cash-back on net losses
This can add up to a lot on a rough month. Imagine you had a net loss of $500, and you were at the Diamond level. You would receive $75 back!
So, that is something else to take into account when you are deciding which rewards programs offer the most value.
If you favor games with a high house edge, this type of reward may be right up your alley.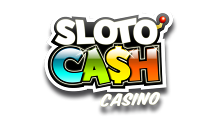 How Can You Maximize Your Comp Points and Rewards?
Below are a few recommendations that will help you optimize your use of VIP programs at online casinos:
As we just did above, compare rewards programs in detail, and do the math. It may take some time and effort, but you should be able to calculate estimates of what different programs might pay out based on your gambling habits. You then will be able to identify the programs that offer you the most value.
While membership in many rewards programs at online casinos is automatic, this is not universal. Double-check to make sure you did not forget to fill out a membership application. If you did, take care of this right away. The sooner you are approved, the sooner you can start earning points and rewards.
Play Games That Max Out What You Earn
For any given casino, you should try and play the games for which that casino's VIP program is rewarding you the most. As we showed in our Bovada example, this can pay you dramatically more over time.
Look For Promotions That Boost Comps
Sometimes online casinos offer special promotions in conjunction with comps. For example, you might be able to earn double comps if you play during a certain timeframe or if you play certain slot games. Take advantage of these opportunities!
Some programs (like Bovada's) will save your rewards tier forever once you have earned it. So, if you take a break and return, you will continue to enjoy the same redemption rate. But others do not. After some time off, your redemption rate plummets. So, it is in your best interests to stay active on those sites so you can maintain your rewards redemption tier. If you let your status drop, you will have to work your way back up.
You may want to sign up for more than one VIP program at different casinos, and then divvy up your time according to the benefits. Based on your calculations, you could decide, for instance, to play table games at Sloto Cash and slots at Bovada.
Start Earning Cash-Back Rewards Now
Now you have a little more mathematical insight into how comp programs work at online casinos. The math is very simple, and now that you have read through a couple of examples, it should not be hard to do it yourself.
Of course, you do not need to do these calculations. It is absolutely fine to just sign up at a casino and start playing!
If you are ready to get started, take a look at our reviews. Sign up at a few of our recommended online casinos, and start earning points and cash-back!
You May Find These Interesting As Well!