How Online Casino VIP Programs Work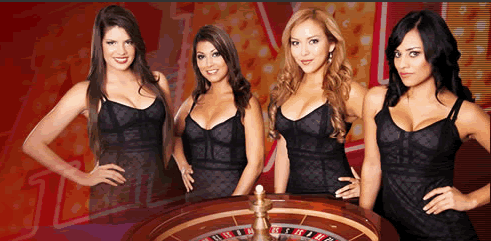 Online casinos use incentives to entice people to sign up and gamble. Welcome bonuses and weekly promotions, both of which we've discussed in the past, and here are among their most effective. Another incentive is the casino VIP program. These are essentially a type of loyalty program. The longer you stay loyal to a particular casino, and the more money you wager, the more rewards you earn.
Popular gambling sites like Bovada Casino, Slots.lv, and Black Diamond Casino typically provide VIP treatment to their best customers. That's one of the ways they discourage them from migrating to other casino portals.
Below, we'll take a close look at how VIP programs work, and how you can make the best use of them. If you're an avid gambler, you could be earning attractive rewards based on your betting activity.
What Are VIP Programs At Online Casinos?
The most highly-valued casino customer is the one who plays games regularly. This person comes back, week after week, sometimes every day, to play blackjack, Pai gow poker, baccarat, craps, and slots.
Such customers are casinos' bread and butter. Therefore, great pains are taken to avoid losing them. Competition is fierce, and so casinos have to come up with inventive ways to keep their customers loyal.
VIP programs are designed to do exactly that. They incentive frequent, repeated betting. The gambler's betting volume is tracked over a specified time frame (e.g. three months), and he or she earns rewards accordingly.
Although high rollers stand to benefit the most from these programs, anyone can take advantage of them. You can receive special bonuses wagering as little as $200 a week.
Casino Points, Comps, & Other Rewards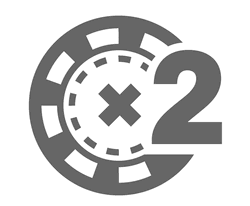 Most of these programs work in a similar manner: you earn points for each dollar you wager. Rewards are unlocked based on the number of points you earn.
There are usually several levels of VIP status. Once you reach a particular level, you must wager the same amount during the next period (three months) in order to maintain it. If you increase your betting volume, you stand to reach a higher level, unlocking its accompanying bonuses. If your betting volume declines, you may drop a level (or two).
In short, your VIP points dictate your VIP status. More points translates into higher status, and better comps and rewards.
You might earn bigger matching bonuses. For example, a typical reload bonus is 100% of your deposit. By comparison, a VIP customer might be given an opportunity to reload at a match of up to 500% or more.
Or perhaps the casino doesn't offer reload bonuses to its regular customers. As a VIP customer, you may receive special reloads.
Keep in mind, not all rewards are monetary. Some casinos invite their VIPs to exclusive tournaments. Others open up special games. Still others offer bet limit increases, withdrawal limit increases, and expedited withdrawals.
If you enjoy online gambling, and do it regularly, check whether the casino you favor offers special treatment for its VIPs. You may have access to a host of interesting rewards that aren't available to other players.
Why Online Casinos Host VIP Programs
Casinos work extremely hard to attract new customers. That's the reason they offer huge Welcome bonuses. And once a person registers an account and makes his or her first deposit, casinos work hard to keep them happy and encourage them to play. They do this by offering weekly promotions.
Examples include "Table Mania Tuesdays" at Bovada, the "Weekly Double Up" at Slots.lv, and "Full House Friday" at Black Diamond Casino.
The worst possible scenario for any online casino is to see one of its customers, particularly one who gambles regularly, migrate to another gambling site. They don't want to lose that customer. Doing so could represent a significant hit in revenue.
So they offer a VIP program. Its purpose is to encourage the customer to stay loyal, as migrating elsewhere would be akin to starting over.
Consider your favorite frozen yogurt shop. Does it offer a "buy 10 and get the 11th yogurt free" punch card? If you have seven or eight holes punched, you're unlikely to migrate to another fro-yo shop, right? You'd be starting over.
Casino VIP programs work under the same principle.
5 Reasons To Seek VIP Status At Online Casinos
We've covered some of the advantages to signing up for VIP status above. I'll list the biggest ones below, if only for easier reference.
#1 – Bigger matching bonuses
Every customer receives a 100% match (sometimes more) on his or her first deposit. Likewise, everyone receives the same match on reloads. But if you're a high-ranking VIP, you could earn a match of 400%, 500%, or more.
#2 – Special bonuses
When was the last time you received a birthday bonus? How about a holiday bonus? Some online casinos give these automatically to their best customers.
#3 – Invitation to special events
Monthly draws, custom tournaments, and exclusive games… these may suddenly become available to you once you reach a certain level of VIP status. They're another way the casino shows first-class service.

#4 – Betting and banking perks
Have you ever run up against a low betting limit, and wished you could bet more? Ever wanted to withdrawal a large sum of winnings only to discover there are limits on the amount you can take out of your account at one time? Have you ever waited patiently (or not so patiently) for your winnings to arrive in the mail, and wished they would arrive sooner?
As a VIP customer, these constraints may go away. Some casinos are willing to raise betting limits and withdrawal limits for their top VIPs. Others will expedite withdrawal requests for them.
#5 – High roller account service
If you bet large amounts, and do it often, you may qualify for personal account service. You're assigned an account rep. This person's job is to keep you happy. That means managing your account and making sure you're given all the perks you deserve.
The More You Bet, The Greater The Rewards
It's true that anyone can take advantage of casino VIP programs. They're organized with numerous levels, each with its own set of perks. You don't need to be a high roller to reach the lower levels and benefit from the associated rewards.
Having said that, when it comes to VIP status, betting big and often pays dividends. The greater your betting volume, the bigger the rewards you stand to receive.
It's not just bigger bonuses. It's MORE bonuses. As noted above, you may be able to take advantage of those that simply aren't available to other players. And the more you bet, the more of these special perks you have access to.
High Rollers Receive (Extra) Special Treatment
As you can imagine, the "whales" tend to receive extra-special treatment. For example, their withdrawal requests might receive priority service. Their betting limits might be removed, or raised so high that it's to the same effect. They often get their own personal account reps.
Some casinos issue special invitations to high rollers, requesting they take part in exclusive VIP programs. The perks are usually hidden from the public. But one thing is certain: they definitely receive the red-carpet treatment.
A "Live" Example Of A Casino VIP Loyalty Program
Slots.lv runs a VIP program that's representative of what you'll find at other online casinos. That being the case, it's worth popping the hood and taking a look at the various parts.
The program is called MySlots Rewards. There are eight levels, from lowest to highest:
– Depositor
– Signature
– Superior
– Executive
– Elite
– VIP
– VIP Premium
– VIP Exclusive
Everyone starts at Depositor level (i.e. Level One). This level offers access to Slots.lv's promotional bonuses. All you have to do to earn this status is make a deposit. All other levels require certain levels of betting activity, which unlock additional perks.
For example, you need to earn 2,000 "Reward Points" to reach Signature level. Once you do, you receive access to reload bonuses that aren't available to those at the Depositor level.
How do you earn points? You receive one point for each $1 you wager on slots, and one point for every $4 you spend on other casino games. It's a long haul, but the points add up if you play regularly.
Once you earn 5,000 points, you're given Superior status. In addition to the normal promotional bonuses and reloads, you also benefit from increased "Refer-a-Friend" bonuses.
At 15,000 points, you become an Executive. This allows you to take part in monthly draws.
At 40,000 points, you reach Elite status. You become eligible for weekly cash-back bonuses. Keep in mind, these perks are in addition to those that are made available to folks at the Depositor, Superior, and Executive levels.
The next rung up the ladder is the VIP level. You need to accrue 100,000 points to become a VIP. Once you do, you stand to receive a birthday bonus. Slots.lv will also increase your betting limits.
You attain VIP Premium status by accruing 250,000 points. Extra perks include expedited withdrawals and increased withdrawal limits. You'll also get to participate in weekly VIP bonus draws.
The VIP Exclusive level is by invitation only. You can't simply earn a predefined number of points and be automatically inducted into this level. But rest assured, if your betting activity is substantial enough, you'll receive an invite. Remember, if you're a high roller, it's in Slots.lv's interest to keep you happy.
All casino VIP programs are unique. But most of them have features similar to the ones offered by Slots.lv.
Keep in mind, each program comes with its own set of rules and conditions. Don't disregard them. Read them carefully so you know exactly what to expect. Rules vary regarding the types of games that contribute to points, when you can convert your points to take advantage of select perks, and the time frame over which the points must be earned to maintain your VIP status.
How To Choose An Online Casino VIP Program
Finding the best casino VIP programs is mostly a matter of finding the best online casinos. Don't just look for the programs with the most appealing perks. They won't matter much if the casino itself is unreliable or untrustworthy.
Once you've found an online casino you can trust (see my list of top-rated casinos here), take a look at the rules that accompany its VIP program. Are they relaxed or stringent? Is it easy to take advantage of the special fringe benefits, or do you have to jump through hoops?
For that matter, what type of perks do you stand to receive at various levels of VIP status? Weekly draws? Cash-back rewards? Higher betting limits? Free spins on slots? The only way to know for certain is to investigate.
Once you've picked a casino and its VIP program, I strongly recommend that you stick with it. For example, if you decide to play at Black Diamond Casino, go all in. If you find that Slots.lv is more to your liking, stick there. That way, you can maximize the effect of your betting activity rather than spreading it out among several casinos and never achieving the VIP status you deserve.
Keep On Reading