Top Six Slot Machine Strategies – 6 Tips for Online Slots
Online slot machines are popular for a lot of reasons. They are easy to learn, fun to play, and demand little in the way of thinking. They are a lot less intimidating than games like baccarat or Texas Hold'em which require complicated strategies. Unlike with Blackjack, you do not need to memorize a lot of mathematical concepts and moves just to have a good time and potentially win a payout. You just pull the lever and let Lady Luck do all the work.
Still, a lot of people wonder after a while if there is anything they can do to help Lady Luck along a bit. To this end, there is a lot of talk about finding "loose" slot machines and using systems and strategies to improve the odds.
First Of All … Know That All Slots Are Random
I do have some useful information to impart which can help you make your bankroll go further and stop you from making mistakes that waste cash.
In fact, I have six great slots tips and tricks for you: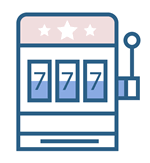 1. Stick with low-denomination slots.
2. Pick machines that offer smaller jackpots.
3. Play slots which offer mini-games that involve skill.
4. Choose slots which actually promise a high payout percentage.
5. Pick casinos which offer rewards programs for frequent slot customers.
6. Never mistake slot machines for "serious gambling."
But before I get into that in-depth, we need to clear something up for once and for all—and that is the mistaken belief that slot machines can somehow be persuaded to do something that is not random.
There is no such thing as a "loose" slot machine in reality. Slot machines online are not even machines technically. There are no levers, no reels, no working parts. There is simply a software program which you are interacting with.
The image you see evokes fond memories of playing in brick-and-mortar casinos, but the reality behind it is something known as a random number generator, or "RNG."
Now, to get slightly technical, technically random number generators actually produce pseudo-random numbers. Do not get your hopes up. Pseudo-random numbers used in slot machines have the following features:
No cycling or repetition you can track
A wide and regular numerical distribution over a long period of time
A formula and a seed which are too complex for you to possibly guess
Basically, without knowing the formula and seed, there is no way for you to figure out the next number in the sequence, or what that number will represent in terms of slot machine results. Using the results and trying to extrapolate backwards to derive the formula would be impossible. First of all, you would need a huge number of results. Secondly, even if you had access to that huge number of results, you still probably could never figure it out.
This is why most "slot machine strategies" are total bunk. They are all based on the mistaken idea that you somehow can derive the formula for the slot machine and then cheat the system.
If you are set on believing this, there is no real way to talk you out of it (you will learn through hard, expensive experience). There are people out there who are so confident that it cannot be done that they will pay you huge cash prizes if you can actually achieve it. There is a reason that experts are happy to put their money on the line to prove that slot machines are truly random—and that is because they know they will never have to pay those cash prizes to anyone.
6 Slot Strategies Which May Help You Get More Bang for Your Buck
Hopefully I have convinced you now not to pour money and time into "guaranteed slot machine strategies" which promise reliable wins they can never deliver. So now that you know there is no such thing as a winning slot machine strategy, what can you do to make your dollar go further?
1. Stick with low-denomination slots.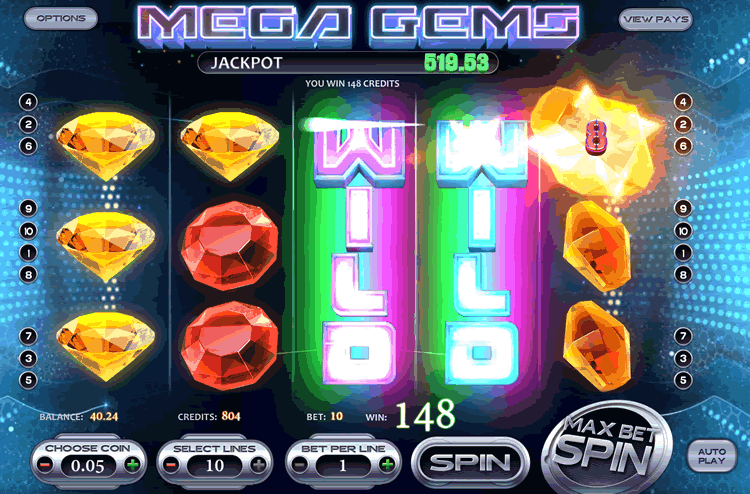 One useful tip is to play the lowest denomination slots you can. That may sound counterintuitive; those machines also have the worst odds, right? But if you do the math, you will generally find that the slots which take higher denominations still end up costing you more money over the course of, say, an hour—despite their better odds. If you do not believe this, start keeping careful track of your own experiences with different denominations. For example if you are playing the betsoft slots, Mega Gems then you can play for as little as two cents per spin, or 20 cents to play all 10 lines.
2. Pick machines that offer smaller jackpots.
Imagine this situation. You see a couple of different slot machines available to play. Both cost $0.50. One offers a substantially larger jackpot than the other. You should play the one with the larger jackpot to maximize your possible winnings, right?
This assumes "all things being equal." The problem is, all things probably are not equal—you just think that they are. Yes, if they were equal, it would obviously make more sense to pursue the larger jackpot. But machines with bigger jackpots also have much worse odds. Those with massive progressive jackpots are almost impossible to win. They will have life-changing results if you do, but the likelihood is almost nonexistent.
Why is this the case? Well, there are a couple of reasons. First of all, all that money which goes into the progressive jackpot needs to come from somewhere, in this case a lot of short-term losses. Secondly, the casino would go broke if it paid out massive winnings all the time to customers. There would be no way to sustain those payouts without more money coming in.
3. Play slots which offer mini-games that involve skill.
One of the cool things about gambling online is that there are a lot of video bonus slots which include mini-games. If you hit a certain combination of symbols on the reels, you get taken to a secondary screen which allows you to play another game for a chance to win some free plays or other exciting bonuses.
A lot of these games also rely entirely on luck to win, so mini-games are not necessarily a chance to push the odds in your favor. You may occasionally encounter a mini-game now and again however which does involve some small element of skill. If you do, you may have at least a modicum of control, allowing you to win some extra free plays.
4. Choose slots which actually promise a high payout percentage.
Sometimes you will find casinos which actually feature slots that advertise a specific payout percentage. Sometimes this percentage is pretty high—like 98%. Here is something to watch out for though … a machine which says it pays "up to 98%" is not the same as a machine which pays 98%. "Up to" is incredibly vague, and does not actually tell you anything concrete. A machine that pays "up to 98%" may sometimes pay 98% … and may sometimes pay 9.8%. You really have no way of knowing!
So stick with slots which pay a high percentage and which state it in plain, definite terms.
5. Pick casinos which offer rewards programs for frequent slot customers.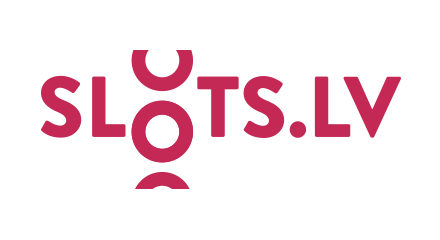 One of the best things you can do to boost the value of your dollar when it comes to playing slot machines is to choose to gamble at a casino which will reward you for doing so.
Some casinos offer rewards programs especially for loyal slot gamblers. You might get free bonus money or free spins every time you complete X spins. Or you might be offered higher payouts if you play during certain days of the week—or you might be invited to special slot tournaments which are closed to the general public and which offer you excellent odds of winning a prize.
Obviously this is not a direct strategy—but it is an indirect one, and it does pay off. Learn about the online casinos we recommend here.
6. Never mistake slot machines for "serious gambling." Slots are for fun, not for paying your bills!
Finally, the #1 strategy to getting the most out of slot machines is to admit to yourself that you do not have a lot of control regarding your results! As you can see, all of the strategies above help you to improve your overall odds and take advantage of bonuses and rewards, but none of them change the odds on any specific slot machine game online.
Once you accept that slot machine results are random, you will no longer waste your time and money trying to cheat the system. You will instead be able to take advantage of the limited strategies above and focus on playing responsibly and conserving your money.
Ultimately, "playing responsibly" is a lot more fun than it sounds! If you are not strategy-obsessed, you may want to cast your fate to the winds and let Lady Luck decide what happens, but you will not be too happy about it if she lets you down time and again and you blow your bankroll through a lack of responsible money management.
If you are careful managing your money, though, you can play for longer and enjoy more spins each day—without the risk of going on tilt because you have blown more than you can afford to lose.
So take a balanced approach to playing slot machines online. Acknowledge and embrace the fact that slots are driven by luck and not by strategy—but curb your losses through money management so that luck does not entirely control your destiny. Play for fun and not for money, and you will have a great time whether you win or lose!
Keep On Reading