Chances Of Winning Slot Game Jackpot
What are the Chances of Winning a Slot Game Jackpot?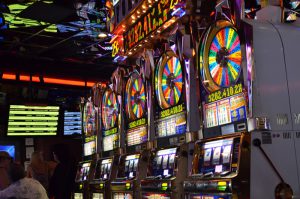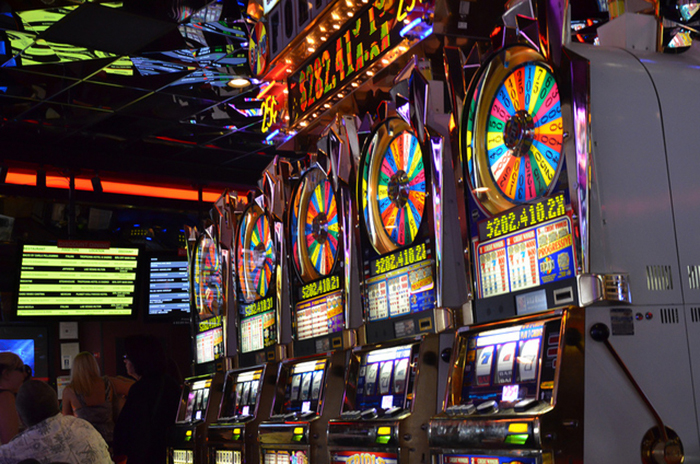 As you could spin in and be awarded with a very large jackpot payout on any single spin played on a Microgaming powered slot game then there are plenty of reasons why you should opt to give their range of slot games a whirl.
However, if you like to know the facts and figures surrounding each slot game and are therefore looking to play the slot games on which you have a better chance of spinning in the jackpot paying combination then the following guide will be of great interest to you.
Below we have listed ten slot games all of which can be found on Microgaming's casino software platform and we have split them up into two sections, the first will showcase and highlight the slots on which the odds on winning the slot game jackpots are low and the second section is a range of Microgaming's slots on which the odds of you winning the jackpot are high!
Microgaming Slots you are more likely to win a Jackpot on
Let us now introduce you to the best 5 slot games from Microgaming which you are more likely to win a jackpot on, below you will find the jackpot offered on each listed slot game along with the odds of you winning the jackpot when playing all of that slot games paylines.
Moonshine Slot – You can win an 8000 coin base game jackpot on Microgaming's Moonshine slot, and the odds of you doing that when playing all of its available paylines is around 1 in every 60,515 spins and that makes this Moonshine slot the game to play if you want the best chance of scooping the jackpot payout!
Cashville Slot – When playing the Cashville slot with all of the paylines in play the odds of winning the 50,000 coins base game jackpot are around 1 in 930,893, so a lot of spins will be needed to be played on average to bag that quite high slot jackpot!
Halloweenies Slot – The way in which you win the 13,000 coin jackpot when playing the Microgaming designed Halloweenies slot is by lining up five wild symbols on one single payline, and that should happen around once in every 771,750 spins.
Dog Father Slot – Microgaming have another slot on which a 13,000 coin jackpot can be won and this is on their Dog Father slot and the chances of winning it are exactly the same as when playing their Halloweenies slot game and that is of course once on average every 771,750 spins when you have activated all of its available paylines.
Ho Ho Ho Slot – One other Microgaming slot game which comes with quite a large base game jackpot is their Ho Ho Ho slot game, now when you play all of this slots paylines the 15,000 coin base game jackpot should spin in on any of those paylines around once every 1,191,396 spins, not as often it has to be said as the above slot games, but with a bit of luck you could spin in that jackpot paying combination at any time!
Microgaming Slots you are least likely to win a Jackpot on
The following Microgaming slot games can award you with some large jackpots if you choose to play them, however it is worth noting that alongside each of the slots named are the odds of you actually spinning in the respective jackpot on each slot listed, and sadly the odds on you winning one of the jackpots found below are way higher than when you play the above named Microgaming slot games!
Cashapillar Slot – This slot comes with a special set of Wild symbols which are stacked on each reel, and as such the chances of you actually spinning in all of the wild symbols so they cover the entire Cashapillar slot games visible reel positions are huge and work out at one in every 4,029,109,968 spins, so if when playing this slot with all of the 100 paylines in play you get that winning combination spinning in take a screenshot of it as it is a very rare event indeed!
Major Millions Slot – The odds of spinning in the five jackpot symbols on the fifteenth payline of the multi line Major Million's video slot are once every 7,484,400 spins, but as the jackpot combination spinning in on the fifteenth payline will then award a huge progressive jackpot it may just be a risk worth taking! However, as the maximum payline spin will cost you 3.00 per spin then the jackpot will have to be huge in value to make this slot game worth playing in any way, shape or form!
Ladies Nite Slot – A 10,000 coin base game jackpot is offered on Microgaming's Ladies Nite slot game and whilst quite a high valued jackpot the off putting aspect of it is that based on the reel strip layout you are likely to see this jackpot paying combination spinning in just once on average every 3,960,000 base game spins you play!
King Cashalot Slot – You need to have put into play and activated all nine paylines on Microgaming's King Cashalot slot game to be in with a chance of winning the ever rising progressive jackpot. For to win the progressive jackpot a line of five jackpot symbols needs to line up on payline number nine. If you do decide to give this progressive jackpot paying King Cashalot slot game a whirl then the number of base game spins on average, based on the reel strip layout you will have to make between jackpot payouts is a massive 7,917,000 spins.
Secret Admirer Slot – Another slot which sadly you are probably not going to win the jackpot on due to the winning combinations spinning in on average once every 6,097,778 spins is on the Secret Admirer slot game, and as the jackpot payout on this slot is only 5,000 coins you will probably not be in a rush to play it any day soon!
Click here for a list of other slot games that are worth your time.
For More Articles, Be Sure to Check Out
Image credit: Michael Kappel