How to Play Triple Cash or Crash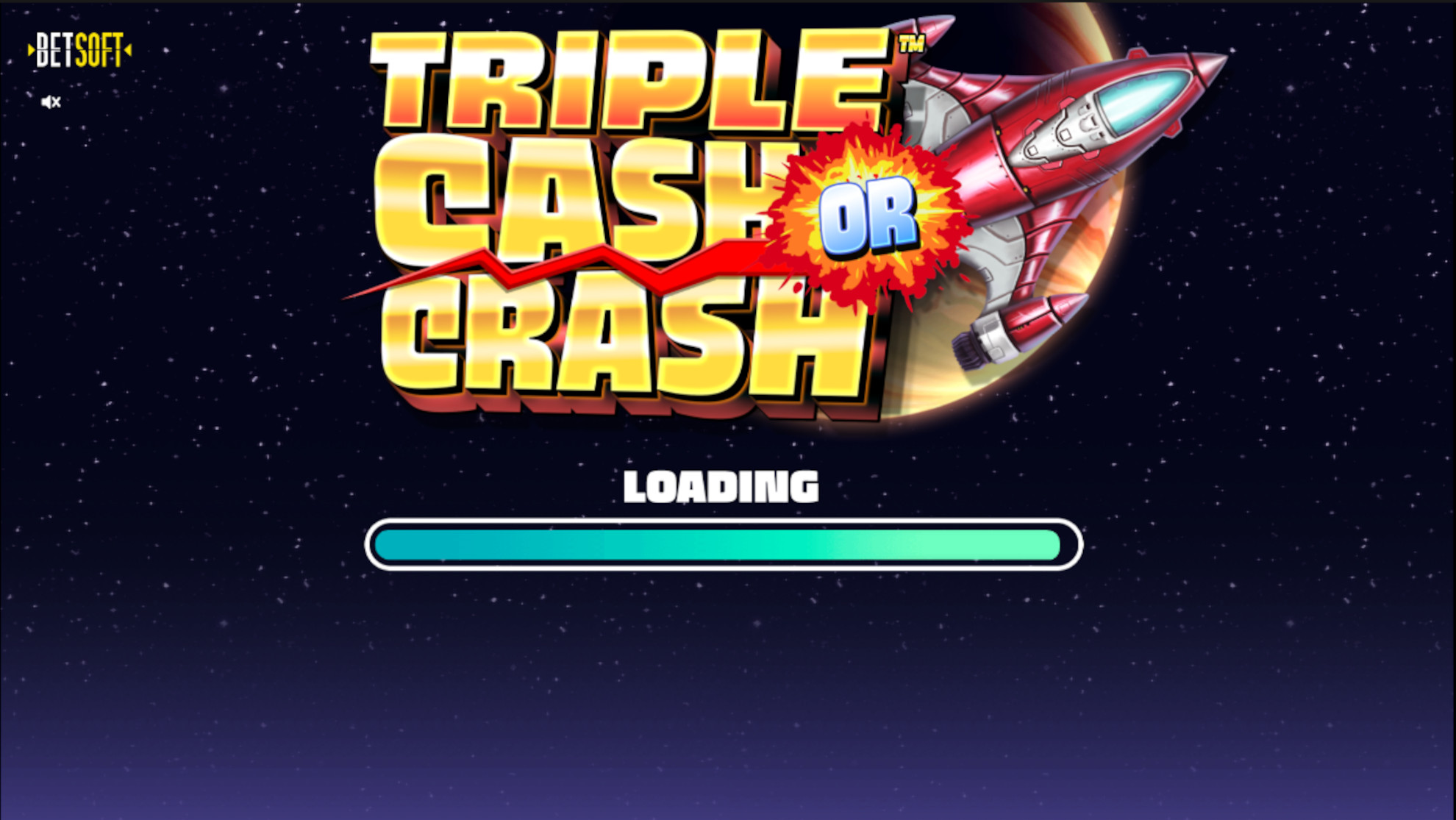 You may already be familiar with the great game "ThunderCrash" which is available at a few Online Casinos which might be going by a different name at some sites, but do you know about Triple Cash or Crash, now available over at BetOnline and SportsBetting? Keep on reading to learn more about those sites, but until then let's get into it!
If you're not familiar with ThunderCrash, you can learn about it by checking out this page here, but this is the gist of it.
Bet some money
Cash out before a timer comes to a stop
Now imagine that you can do that but with a total of three bets going on at a time to really bring in some more excitement!
Okay, so maybe there's just a bit more to it than that, but whether you know about ThunderCrash or not, let's get into some details about Triple Cash or Crash. First off, let's talk about how the main game is played.
Takeoff!
The game may seem a little daunting for those that arrive for the first time. There's a pretty good chance that the game will actually already be playing with no input from a player! That's okay though, no money has been placed just yet.
When you first get to the page you will probably see one of two things.
A countdown leading to the start of the next game, or
A spaceship flying through the sky on its way to the next adventure
Either way you can just ignore this for the time being, or you can hang out and watch and get a feel for what the game is actually like.
When you're ready to take flight yourself, the first thing that you'll do as the player is place a bet on your astronauts! This can be done during the Takeoff Cooldown on the way to the next launch which will be in a matter of a few seconds.
You'll notice that the bet size is one dollar as a default by next to each of your three astronauts. You can change this by clicking on the arrows next to each of the three "bet amount" options if you would like in increments of .50 cents all the way up to $100.
Once your bets are in place, just hit the "Place Bets" button and you're ready to take off!
Now the rocket will take off for flight and it's going to be a sad launch. The ship will explode. Before it does, you will see a multiplier that will keep on climbing until the moment of explosion. The point of the game here is for you to get your astronauts to eject to safety before this happens!
The higher the rocket flies, the higher the multiplier, the higher your prize! All you've got to do is press the EJECT button next to each of your spacemen to claim your win! How high will your multiplier climb? There's really only one way to find out!
If you want to take just a little of the risk away, you can also set the game to automatically eject your astronauts when a certain multiplier is reached!
That's really the breakdown of how the game is played so let's get a look at the cash you can win!
The High Flying Multiplier
The multiplier that you're going to come into can really reach sky-high, no pun intended. However, there are going to be some limits as to how much you can win in a single round.
Take note that all of the dollar amounts that are listed here are for those that are playing under the default setting of $1 per astronaut.
Max Player Profit – $200,000
The Maximum Player Profit is the total maximum profit that one player can win across all three bets that are placed within a single round.
Total Max Round Profit – $200,000
The total Maximum Round Profit is the maximum that will be paid out for all of the players in a single round of Triple Cash or Crash.
Max Multiplier – $100,000
The Maximum Multiplier is the highest that the multiplier is going to go as long as it does not conflict with the previous 2 parameters.
The game will automatically cash you out if you happen to reach any of the limits that are listed above and have auto-eject set above the reached limit. In the case of an auto-eject or a manual-eject that occur simultaneously as a rocket explosion, the player will lose their bet.
In Flight Controls
When you're ready to launch yourself into space and win some dough, you're going to want to know what all of the controls do!
This will show you all of the multipliers from previous rounds in a scrolling ticker under the game screen, useful to know if you would like to take a look and try to decide if a high-fight is due! You could also click on any of these previous games for details such as just how many bets were placed on a round or that rounds unique token, things of that nature.
This is to the right of the screen allowing you to check out in detail just how high the rocket is in a current round. Granted, you don't really need this, the altitude is displayed largely across the screen while you are playing.
This will show you just how many people are in a round and what bets they have placed. This information is anonymous, the players are shown as "User6612395" or something to that effect. The info is still useful however to keep in mind while you're playing and remember the "winning limits" that were previously listed.
This is the important button here! This gets your astronaut to jump on out and collect your winnings based on your bet and the multiplier before explosion.
Eject All Remaining Button
If you have multiple astronauts in play this button will eject all of them at once and collect your payout(s).
This will do exactly what you think it would do. It will cancel the "auto cashout" feature if you had previously set it, allowing you to take more control over what your astronauts are doing, or rather, exactly when they'll jump out to safety!
Control Map
This sets the amount that you would like to wager on the next round. Your payout will be your bet multiplied by the indicated value if you safely eject your astronaut.
These increase or decrease your wager amount. While playing over at BetOnline as an example, this amount is in 0.50 increments.
The ½ button will reduce your current wager by half. The 2x button will increase it by 2 times. The Max button will increase your bet to the maximum allowed value. Once again, using BetOnline as our example, the maximum bet amount is $100.
This will set your wager to always cashout when your chosen multiplier is reached. The left and right arrows next to this will increase or decrease the multiplier you would like. The X button here will shut off the auto cashout feature.
This gets the currently configured bet ready for the next launch.
This will remove your bet so that you can change any of the parameters of it before the next round. Note that this can only be done between rounds and once a round has started, that's it until the next one!
One could just push this button over and over as many times as they would like to just keep the best going with their specific parameters.
Pushing this will return you to the casino lobby when you're all done with your session.
The question mark will open up the game's Help Page in case you're curious about anything else.
Turn the sounds on or off for the current session.
And lastly, this will open the Settings Pane. Please note that the game will continue to play while you're in the settings making any changes!
Where to Play Triple Cash or Crash
There will probably come a time when Triple Cash or Crash is available at more Online Casinos. As of the time of this writing it is available to play at two of the casinos that I work with.
The first one up is BetOnline. While BetOnline is very "sports-heavy", they still offer a fantastic casino as well!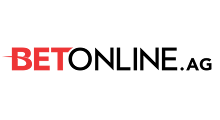 Joining up over at BetOnline can get you a 100% Bonus on your deposit of up to an awesome $1,000 when you deposit with the code BETCASINO! And that's not even the best part… You can actually use this up to three times and get yourself $3,000 just for joining up!
If you would like to go and check them out, you'll find Triple Cash or Crash first by clicking on "Casino" and then "Specialty Games".
The other Online Casino where you'll find this game is SportsBetting.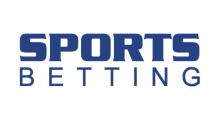 Upon arriving at SportsBetting you may think to yourself, "this sure looks a lot like BetOnline" and that's because the two sites are owned and operated by the same company and use the same software. You'll even see that it's the same "sports-heavy" theme but the same great casino as well!
If you would like to take advantage of the same amazing $3,000 Welcome Bonus as you can at BetOnline, you'll want to use the code SBCASINO.
Conclusion
You are now aware of all you need to know in order to launch some astronauts of your own and win some serious cash. Your little astronauts, or cosmonauts, or spacemen, or space cadets, whatever you would like to call them are all ready for flight heading to the heavens above leading you to some winnings!
All in all, Triple Cash or Crash is the kind of game that one is going to be able to pick up very quickly upon just watching a round or two. Will this simplicity win you some money in the long run? There's only one way to find out!
Head on over to either BetOnline or SportsBetting and check out this great game now!