Many years ago, there was a local radio station in my hometown that had a promotional game called "Beat the Buzzer". This is the way the game worked.
The DJ would let you know to be the X number caller and if you were, you got to play. The DJ would then start naming off random numbers starting at 1 and potentially going up to 2000. While this was happening there was a "Buzzer" that would randomly go off. If you said the word "stop" before the buzzer went off, you would win a number of dollars equal to the last number called out.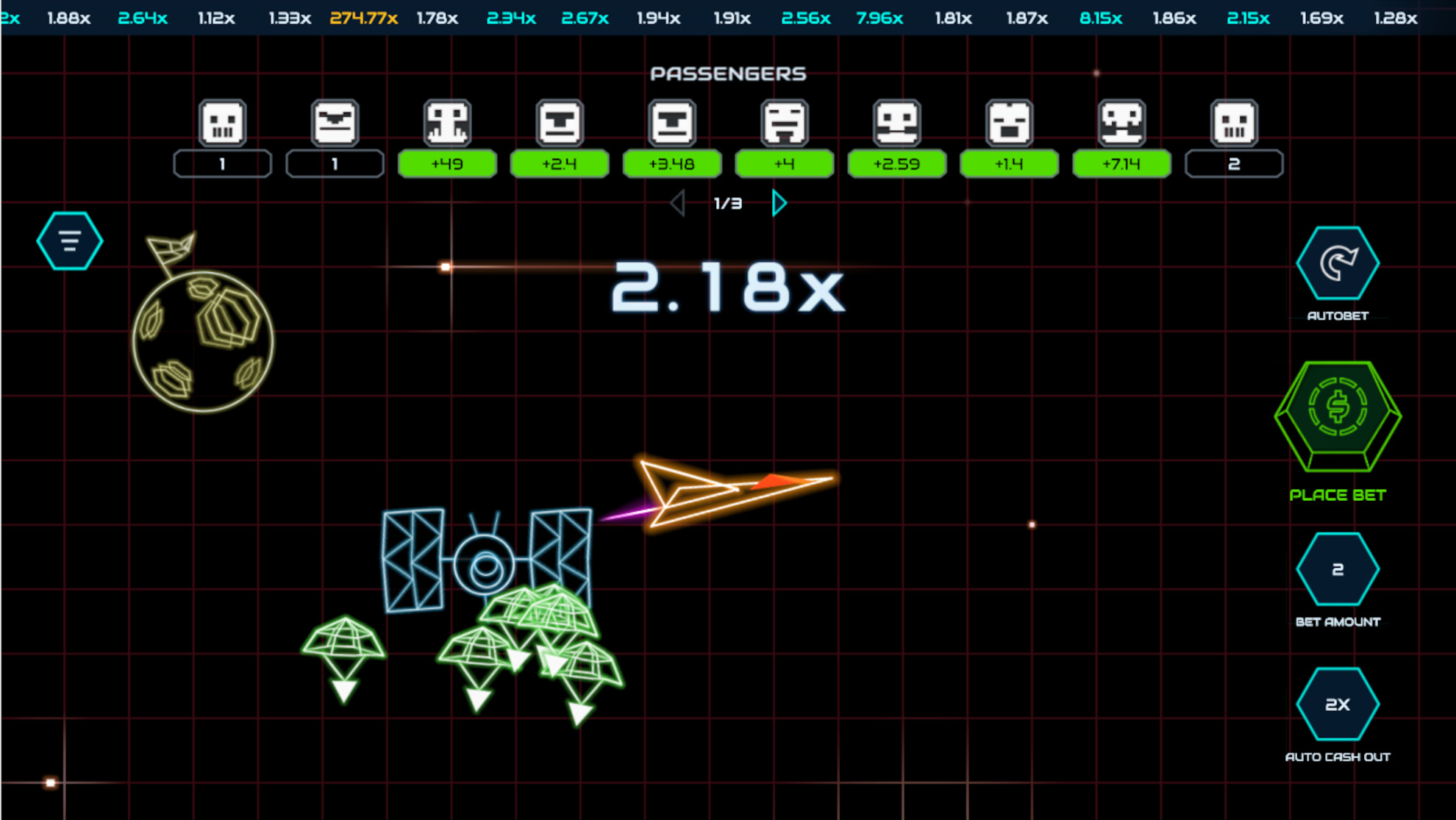 I actually won this once as did a friend of mine. This promotion went on all summer and the two of us discussed recently what a great summer that was for listening to that station. Even if you weren't playing it was still exciting listening to others try and beat the buzzer and win themselves some cash!
Well, there's actually a version of this game that you can play right now and win yourself some dough!
It's called "Thundercrash" and is available at Bovada, CafeCasino, Ignition Casino, and a few others.
How to Play
Luckily for this new version here, you don't have to call around and hope that you're the 8th caller or any of that nonsense. You can go and play any old time you'd like!
As we get into the details here, we would like you to be aware that all of the details we're going to list and questions that we're going to answer are taken from Bovada. Your experience may vary at another casino, but not by much at all!
The first thing you'll do when you arrive at the casino of your choice and go into Thundercrash is choosing your avatar. It really doesn't matter which one you pick at all, just grab the one that calls out to you for whatever reason!
Now that you've got your avatar chosen you'll be taken directly to the game area. More than likely you'll walk right into a game that's already being played with other people.
The other players in the lobby have nothing at all to do with you, so don't worry about how many or even how few other players there are!
You're almost ready to place a bet!
On the right hand of the screen you will see 4 buttons:
Autobet
Place Bet
Bet Amount
Auto Cash Out
And as for what these all do –
This is like playing a slot and hitting the "Autospin" button. The game will essentially keep playing with your bet amount until you tell it to stop.
Clicking on this will start your turn if you decide to go against the "Autobet" feature.
This is where you'll decide just how much of a wager you'd like to place on every turn.
This is where you would tell the game to always cash out at X amount.
In the case of this page, we're going to assume that you're just ready to go!
After deciding how much of a bet you'd like to place you'll click the "Place Bet" button and that's it, your turn is going!
Take Off Time!
Appearance and Sounds
It may not sound like there is a whole lot of action going on in the sights and sounds department, but one would be wrong in thinking that!
The older players especially may be into this game as the graphics go for a very retro look reminiscent of early 80s video games.
As for the sound, it's not really a soundtrack that's going to change your life, but it's not obtrusive to gameplay either. Both the sounds and the visual graphics are very clear and pleasant.
As a whole, Thundercrash can be a lot of fun for those looking for a little something different for their gambling adventures!
Gameplay
You'll see a spaceship getting ready for takeoff, (no more than a few seconds). Once it takes off, you're flying!
On the screen, you will see the number 1.00x. This number is going to get bigger the further and farther your ship goes, starting with 1.01, 1.02, 1.03, and so on.
Your job as the pilot? Cash out before the ship explodes!
Sounds easy enough, right? Here's the catch.
You have no clue when the ship will meet it's fate!
Hot Tip –
Do not worry about the graphics in the background. The stars, planets, asteroids, etc, have no bearing on when the ship will explode in a fiery ball of death!
That's right! All you've got to do is watch your ship go and go until you start to worry and the anxiety gets to be too much and you decide to cash out, pretty much just trying to Beat the Buzzer!
Cash-out at 1.50x? You'll win 1.50x your bet. Cash-out at 3.87? Win 3.87x your bet, and so on. The higher and longer you fly, the more cash you're going to win!
You may be wondering what the parachutes are doing while you're flying and winning some cash. That's just the other players taking off with their winnings. Feel free to watch them and get involved, check out when they're all taking off!
Thundercrash Gameplay Video
Flying High for Cash
Don't forget that you've got the option to set the "Auto Cash Out" feature, meaning that you could set it at hypothetically, 2.50x and just "set it and forget it", watching your ship always cash out at that amount.
If you would like to see where the ship has been crashing, just check out the top of your screen. You'll see the results of the previous 15-20 games. (This number changes as the numbers themselves get physically bigger and space has run out of the screen, making it so that only so many can fit!)
Now as for the Maximum Payout that you could potentially win from flying around up in outer space? Up to $100,000!
As for some other money-related details you may be interested in:
While playing over at the Bovada Casino, you would have a minimum bet of $0.50 per game. There is always a minimum of 1.00x set as the multiplier, (this is where the game will always start). As for the minimum cash out, it's 1.01x if you're feeling very, very afraid and want to bail ASAP.
Some Questions
Can I Cancel a Bet After It's Placed?
Nope. Once you place that bet you're in it for the long haul. Worst case scenario, if you do change your mind? Just cash out immediately!
Are There Any Bonuses to Grab?
Unfortunately, no. The multiplier can sure shoot on up, but that's it.
How Long is it Between Games?>
6 seconds, and that's how much time you have to place your bet.
What is the Maximum Bet Size?
That will depend on the amount of your set "Auto Cash Out" amount. No matter what, the maximum payout will be $100,000.
Can I Use Bonus Funds to Play?
This is strictly for the Bovada players as well as players that play at a Casino that offers Bonus Funds. But yes! Yes, you can use Bonus Funds to play!
Conclusion
That's really all there is to say about Thundercrash. Once you get a general idea you're ready to go off and win all kinds of cash!
There's no real strategy here to speak of. All you're looking to do is cash out and run away with some moolah before your ship blows up.
If you're interested in this one, perhaps you'd also be interested in some more of these "non-traditional" games!
More Reads For You to Check Out!