Everything You Need To Know About Online Slot Game Features
Slot machines were simpler before online casinos became popular. In the old days, the games offered a handful of features, and there were only a few ways to win. Most machines back then only had three reels. Some had more, but they were a novelty.
If you've visited any of the top online gambling sites, such as Bovada or Slots.lv, you'll have noticed that online slot games are a completely different animal. They not only offer additional reels and paylines, but they're filled to the brim with extra features. From multipliers and wild symbols to tumbling reels and scatter symbols, it's enough to make your head swim.
These extra features make the games more fun to play. But they take some getting used to. If you're not familiar with them, it can be difficult to know what's happening each time you "pull the arm."
Below, you'll find a complete guide to online slot machine features. Refer to it whenever you're faced with a game that offers features that puzzle you.
Lets's start by covering the basics.
The Basics: Coins, Paylines, and Pay Tables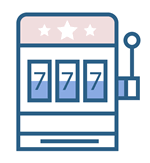 You get to choose the number of coins to bet per spin. The allowable number ranges from 1 to 10, depending on the game. You also choose the coin denominations. They range from $0.01 to $200 – again, depending on the game.
Paylines specify how you win. The most basic slots have a single payline. Line up the right symbols on that line and you'll win a payout. More advanced games have as many as 100 paylines. On these game, you choose the number of paylines to bet on. Most people choose the maximum since doing so gives them the greatest odds of winning per spin.
The pay table tells you how the slot machine works. It tells you which symbol combinations result in payouts, and how much you can expect to receive based on the number of coins you bet. It also details how the game's extra features work.
Bonus Rounds
Bonus rounds give you more opportunities to win. They're side contests. If you manage to unlock them – the slot's pay table will tell you how to do so – you'll have a chance to play a mini-game within the main game. These "mini" games can result in free spins, real-money payouts, and other prizes.
For example, the game As The Reel Turns 1 offers several bonus rounds, including the following:
Tommy Wong Bonus round
Ivan the Fish Bonus Round
Counterfeit Chips Bonus Round
Terry's Car Bonus Round
Advance to the Next Scene Bonus Round
Each one poses a different challenge and offers a different reward for successfully completing the round.
Bonus rounds are one of the most popular features among online slots players. Unlocking and playing them can be just as much fun as lining up the right symbols on the paylines.
Free Spins
Free spins are a bonus. You earn them by lining up a predefined number of specific symbols. The number of free spins you earn can changed based on the number of symbols you line up.
For example, in the game A Switch in Time (an I-Slot from Rival Gaming available at Bovada and Slots.lv), you'll earn 12 free spins if you line up three Woman Dressed in Green. Line up four of them and you'll earn 45 free spins. Line up five, one on each reel, and you'll earn 78 free spins.
That's just for Round 1. Rounds 2 and 3 have different requirements and reward you with different numbers of free spins.
Retriggering
This feature rewards you with an additional round of free spins when you're already playing within a game's free-spin mode. It's triggered by lining up the symbols that awarded you with the initial round of free spins.
For example, in the game 5-Reel Circus, you can win 10 free spins by lining up three to five Free Spin icons. Doing so immediately puts the game into free-spin mode. There, you can win another 10 free spins if you manage to line up the symbols again. That's called retriggering.
There's usually a limit to the number of times you can retrigger free spins. Some games allow you to do it only once. Others allow you to do it a three or four times.
Wild Symbols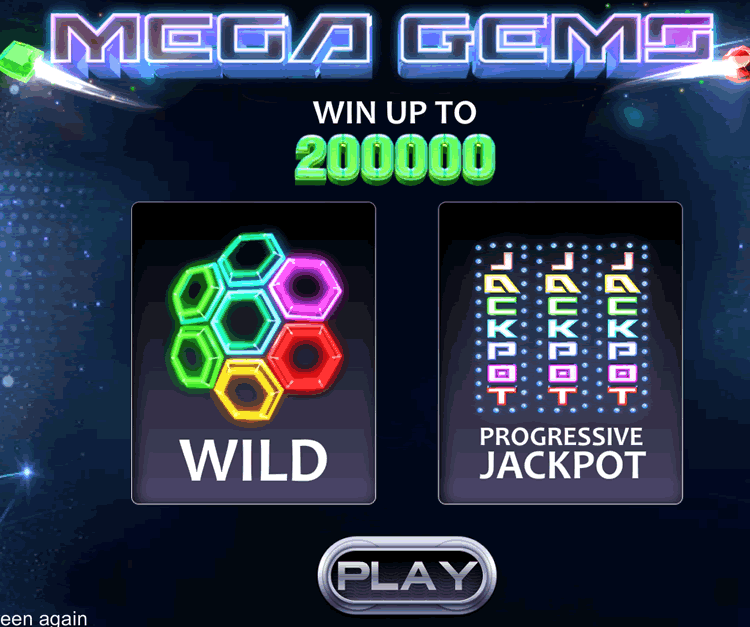 If you've ever played Gin Rummy, War, or Crazy Eights, you'll be familiar with how wild symbols work in slots. They're just like jokers in a deck of playing cards. They can represent nearly any symbol, which can help you to make winning combinations.
Wild symbols aren't substitutes for ALL symbols. Some games won't allow you to substitute a wild symbol for a scatter symbol (more on scatter symbols below). An example is the game Money Magic, a progressive jackpot slot. The Flowers symbol is wild, and can stand for nearly all other symbols. The only exception is the scatter symbol.
Despite that limitation, wilds never hurt.
Expanding Wilds
If wilds are a good thing, expanding wilds are even better. As mentioned, a "traditional" wild symbol can represent just about any other symbol. The problem is, its scope is limited to its position on the reel.
Expanding wilds "expand" around the entire reel on which it appears, or across the entire row. Because the entire reel or row is now filled with wilds, you have many more chances to line up winning symbol combinations on select paylines.
The games Leonardo's Loot and Cirque du Slots are good examples of this feature. In the former, a Paint Palette symbol is wild and expands vertically when it appears on reels 1 and 2. In the latter, a Green Acrobat symbol is an expanding wild. It expands horizontally during the free-spin mode in Act 1, and both horizontally and vertically during the free-spin mode in Acts 2 and 3.
Stacked Wilds
Like all wild symbols, stacked wilds can represent almost any other symbol. And like expanding wilds, they expand beyond their positions. Because they cover a larger area, they give you a better chance of landing winning combinations.
They differ from expanding wilds in two ways: they don't always expand around an entire reel and they never expand across an entire row. Their expansion is often limited to a portion of the viewable screen and always vertical.
Additionally, some games only allow them to show up on certain reels. For example, the game Sherwood Forest Fortunes (another I-Slot from Rival) offers a stacked wild in the guise of a man dressed in green. He'll only appear on reels 1, 3, and 5.
Although stacked wilds are less helpful than expanding wilds, they're always a good thing.
Sticky Wilds
Landing a wild symbol, whether it's a basic wild, expanding wild, or stacked wild, is always welcome. The problem is, they're only good for one spin.
Sticky wilds are different. They "stick around," allowing you to leverage them across multiple spins.
Most online slots that use sticky wilds offer them during special bonus rounds. An example is the game Frogged (available at Bovada and Slots.lv). The Fly symbol is a sticky wild and only shows up during the River Rapids Round.
There are exceptions. The game Tycoon Towers offers sticky wilds that show up during normal play. When they do, the player receives an immediate re-spin with the sticky wilds remaining in place.
Cascading Reels
With this feature, symbols that make winning combinations evaporate, allowing the symbols above them to tumble down and take their place. This cascading effect can line up symbols that give you an additional win. If that happens, the winning symbols once again evaporate, allowing the symbols above them to tumble down.
This effect occurs without the need to take another spin. It's possible to make several winning symbol combinations, and receive their corresponding payouts, on a single turn.
To appreciate how the cascading effect looks, consider the game Tetris. When you form a complete row, the row disappears, allowing the blocks above it to shift downward. That's how this feature works in online slots.
Multipliers
Multipliers increase your winnings for certain symbol combinations by a predefined multiple. They can show up during normal play or during bonus rounds, and can increase the amount of money you win or the number of free spins you're awarded.
Multipliers often show up randomly during normal play. An example is the progressive slot game Dragon Princess. Dragon Multipliers may or may not show up at the beginning of each spin. When they do appear, they can boost your winnings by up to 5x.
This feature is common in today's online slots. Most of the slot games you'll find at Bovada and Slots.lv offer multipliers in some form.
Scatter Symbols
Scatter symbols are one of the best symbols that can make an appearance. Why? Because you don't have to land them on a particular payline to benefit from them. Nor do you need to line them up with other symbols to win. If scatters appear on the reels, in any position, you earn a prize. The prize may be a real-money payout, free spins, or entry into a bonus round.
Some slots use multiple symbols as scatters for different purposes. For example, the game Atomic Age uses a Cash Register symbol and a Drive In symbol. Lining up three of the former gives you access to a bonus shopping game. Lining up three of the latter gives you access to a bonus round in which you design a date night at the drive-in. You earn additional prizes depending on how well you perform in these bonus games.
This feature is almost as common as the use of multipliers. Having said that, it's more common on 5-reel machines than 3-reel machines.
Expanded Ways To Win
This feature removes the paylines aspect from online slots. With "traditional" slots, you win when certain symbols line up on your chosen paylines. A 10-payline game gives you 10 ways to win. A 20-payline game gives you 20 ways to win.
With expanded-ways-to-win slots, there are literally thousands of ways to win – up to 3,125 to be precise. These games all but discard the use of paylines. In their place, winning symbol combinations are determined on a simple "do they appear?" basis. The symbols don't need to line up. They just need to SHOW up.
This type of online slot game is still uncommon. That said, you can find them at online casinos that host slots developed by Microgaming. Examples include the games Lucky Panda and Land of Gold, both of which are available at Bet365.
Autoplay
There's nothing easier than sitting in front of a slot machine and hitting the "Bet" button over and over. But online casinos want to make the job even simpler. To that end, they offer an "Autoplay" feature. Switch it on and the game will spin the reels automatically.
The "Autoplay" (or "Auto") button is positioned directly underneath the reels. It's in plain sight so you don't have to hunt for it.
Keep in mind, using this feature forces you to make the same bet (same number of coins and denomination) for each spin. It can also speed up the rate of play, causing you to burn through your bankroll.
On the other hand, this is a useful feature if you want to skip animations, want to spin as quickly as possible, and don't mind betting the same amount on each spin.
Progressive Jackpots
A lot of online slots have progressive jackpots attached to them. The jackpots grow each time someone spins the reels. When a progressive jackpot finally pays out, the amount is sometimes large enough to change one's lifestyle.
For example the game, A Night With Cleo, available at Bovada and Slots.lv, currently has a $57,000 progressive jackpot. The game Money Magic has a $193,000 jackpot. The game Food Fight has a $475,000 jackpot attached to it.
As you can imagine, the odds of winning these jackpots are slim. But if you do manage to win, they payout can change your life.
You now know everything you need to know to play any type of online slot game with confidence. You may be shocked by the variety you'll find at the most popular casinos. I recommend picking two or three casinos from my "Best In Class" list, registering an account at each of them, and test driving the games for yourself!
Keep On Reading