Slots with High and Low Hit Frequency Bonus Games
Slots with High and Low Hit Frequency Bonus Games
Slot games can be annoying little beasts at times, more so if you are playing away on a video slot which offers a bonus type feature round you enjoy playing but the slot you are playing is flatly refusing to spin in the bonus or scatter symbols required to trigger that bonus game!
Being random by nature you are never going to have any chance of predicting just when a slot game offering a bonus feature is going to award that feature to you, however it may surprise you to learn that the way in which a slot game has been designed can dramatically affect just how often a bonus game feature will be triggered.
By being random then every single reel symbol on the reels will have its own chance of spinning in based on just how many reel symbols there are on each reel along with how many times one symbol is displayed on each reel.
If you can find out just how many bonus game awarding reel symbols are on each reel and also discover just how many symbols are found on each single reel strip then you can work out the hit frequency of the bonus games, based on just how those symbols trigger the bonus feature.
This is exactly what we have done and as such below we have listed ten Microgaming slot games and have split them up based on just how often their respective bonus games should trigger, the random number generators attached to each slot will ensure the complete random nature of the slot is adhered to.
But by playing the games which should, over the long term, award there bonus games more often, then if you are wishing to be awarded those bonus games then this guide will enlighten you on just which slots you should play!
Microgaming Slots with High Hit Frequency Bonus Games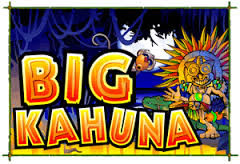 Let us give you the names and information regarding Microgaming's slot games on which you should more regularly be awarded each slot games respective bonus game featured based on the average number of spins required to be played between each bonus feature triggering, this information is based on the reel strip layout of each slot along with the number of bonus game awarding symbols attached to each reel.
Bush Telegraph Slot – Perhaps you should give Microgaming's Bush Telegraph slot some play time for when playing this slot you should on average trigger the pick to win bonus game which is triggered by having three of the Bongo Drums spinning in around every 63 spins.
Big Kahuna Slot – The way in which the Mask pick to win bonus game is awarded on Microgaming's Big Kahuna slot game is by having three of the Mask symbols spinning in on a payline which occurs around every 72 spins if you are playing maximum lines on each spin.
Dog Father Slot – By getting 3 Itchy Da Flea symbols in view on the Dog Father slot games screen you will trigger a set of 13 free spins on which x3 multipliers are in play and this will happen around once every 76 spins on average.
Halloweenies Slot –The 3 Scattered Rabbit symbols are how you are rewarded with 13 free spins on x3 multipliers if you are playing the Microgaming designed Halloweenies slot game and that combination of scatter symbols appearing anywhere in view should on average occur around once every 76 spins.
Moonshine Slot – The Moonshine slot is another Microgaming free spins bonus game awarding slot which can trigger the bonus round quite regularly in fact the chances of you spinning in the minimum number of scatter symbols to trigger the free spins game is once every 88 base game spins.
Microgaming Slots with Low Hit Frequency Bonus Games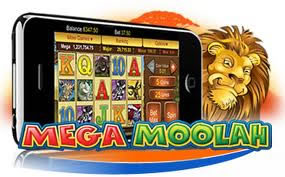 We shall now give you the names of five of Microgaming's bonus game awarding video slots which are probably best left well alone if you like slots on which the bonus games trigger regularly, as all of the slots named, below due to their reel strip layout, are games on which their bonus rounds are least often triggered!
What on Earth Slot – One of the pick to win bonus game awarding slots found at Microgaming software powered casino sites is the What on Earth slot, however both the 3 Green Saucers and three Blue Spaceships symbol triggering bonus games are not triggered as often as you may like, for on average you will get their respective bonus games once in around every 440 spins, so do not pin your hopes on getting those bonus games too often when playing this slot online!
Mega Moolah Slot – If you are playing Microgaming's Mega Moolah slot which is the original slot in the series, then on average you should see three of the Monkey Scatter symbols appearing on the visible reel positions once in around every 146 spins, however you could additionally win the progressive jackpot awarding wheel spinning bonus game at any time as that bonus game is triggered completely at random!
Wasabi San Slot – There does appear to be something familiar with a lot of the free spins awarding slot games Microgaming have available and this is that you can expect to trigger the free spins rounds on slots such as the Wasabi San slot plus other slots including the Tally Ho, Tomb Raider and Spring Break slot once in around every 143 spins.
Loaded Slot – You can pick one of three different ways to play the free spins round when you are lucky enough to get three scatter symbols spinning into view on Microgaming's multi line Loaded Slot game, however this on average happens once every 109 spins so the bonus game will not be awarded that often if you play this slot!
Ho Ho Ho Slot – One bonus game awarding video slot from Microgaming on which you will see the free spins being awarded on average once every 94 spins is their Christmas themed Ho Ho Ho slot game. However, when playing off the free spins you could spin in another set of scatters which will then add another 20 free spins to your total.
Not necessarily interested in bonus games but still love playing slots? Click here for the best and worst slot games.