Worst and Best Microgaming Slot Games
Worst and Best Microgaming Slot Games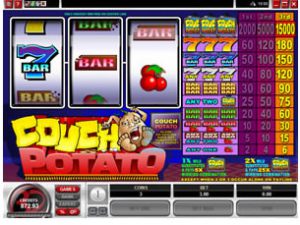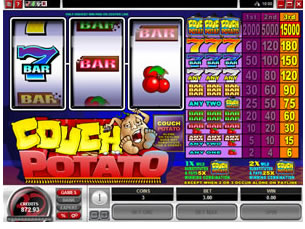 If you are a fan of playing Microgaming's ever growing range of online slot games then this guide is going to be a real eye opener, for below we have listed both their best and worst paying slot games by virtue of just how high or low each listed slot games payout percentage is.
Please do read this entire guide for once you know and then compare the payout percentages on these listed slot games you will be in a much more informed position in regards to knowing which slot games offer you the best winning opportunities and which Microgaming slots need to be avoided!
Microgaming's Five Highest RTP Slot Games
There are five slot games listed below which can be found at Microgaming software powered casino sites, each of these slot games do have their own unique designs, themes and payouts listed on their respective pay tables, however the one thing all of them share is a higher than average payout percentage.
Retro Reels Extreme Heat – Five reel bonus game awarding slot games are found in very large numbers at all Microgaming powered casino sites, but one which is going to offer you a very impressive long term expected payout percentage is their recently launched Extreme Heat slot game which is one of several found in their Retro Reel slot game series, thanks to a whopping and impressive 97.50% RTP this is a slot worth playing whenever you play at a Microgaming casino site!
Hot Ink – Another highly appealing slot game from Microgaming which is playable due to the simple fact its payout percentage has been set at a very high 97.50% is their Hot Ink slot, you are not going to find many slots on offer from Microgaming with a long term and expected RTP as high as the one offered on this game!
Couch Potato – One very old slot game from Microgaming which has been around for years and is one worth playing is their high variance structured Couch Potato slot, whilst the high variance design of this slot appeals to a small number of players its 97.43% RTP should appeal to all online slot players!
5 Reel Drive – The two slot games listed at the top of this section of our guide to the five highest paying RTP slot games from Microgaming can award players with bonus games from time to time, however one video slot that has no bonus games on offer is the 5 Reel Drive slot game, whether you are looking to trigger and be awarded free spins or pick to win bonus game or not when playing a slot game this slots 96.95% RTP makes it an ideal one for value seeking slot players!
Reel Thunder – The Reel Thunder online slot game is very similar to the 5 Reel Drive video slot game listed above due to the fact its RTP is set at 96.95% and when playing the base game no bonus games can be awarded, however it is a game worth playing when you want a slot spinning session that gives you an above average chance of winning due to its high payout percentage!
Microgaming's Five Lowest RTP Slot Games
It may come as something of a surprise or maybe not to learn that the five slot games from Microgaming which have the very lowest payout percentages is in fact five of their progressive slot games.
Having been given access to the entire range of published RTP's for Microgaming's range of slots we have found the five listed slots below do boast much lower than average payout percentages, and whether or not the low RTP's of these games is due to a percentage of players stakes being fed into the slot games progressive pool is open to debate.
However, should you be in a slot playing mood today then all of the following slots are ones you should give a very wide berth to and avoid playing at all costs, when you compare the payout percentages highlighted below with the slots listed in the above section you can see the poor value offered on the following slots, irrespective of the fact you have a tiny chance of winning a massive jackpot!
Tunzamunni – One very low stake progressive three reel slot which can be accessed on Microgaming's online gaming platform is the Tunzamunni slot, and with the coin valued being fixed at a low 0.05 many players do tend to play it from time to time. However, a five coin wager does need to be activated and put into play to have any chance of winnings its progressive jackpot, and with the RTP of this slot being a miserable 90.04% you are not likely to get an extended or high paying slot playing session unless you actually win the progressive jackpot!
Wowpot – You are forced to play Microgaming's Wowpot slot for coin values of 0.50, and three coins needed to be put into play to open up the better paying combinations listed on its pay table, whilst the progressive jackpot can be won on any maximum coin staked spin with the RTP of Wowpot being just 89.63% you will not find it a very cost effective game to play online!
Major Millions – The Major Millions slot from Microgaming is another fixed coin slot on which there is a progressive jackpot on offer when you play the maximum number of coins which is three of them, by playing three coins this activates three different paylines the third of which is the one on which the progressive jackpot can be won, however playing this slot for maximum stakes will cost you 3.00 per spin and as the games RTP is just 89.37%, why would you want to play it, except for a very low chance of winning the progressive jackpot?
Mega Moolah – Microgaming did launch their range of Mega Moolah progressive slots with a large fanfare, and over the years we have seen more and more of them appearing online, however as soon as you discover the published RTP's for original game is just 88.12%, the four progressive jackpots which are randomly awarded on this slot do not look like they are worth playing for!
Mega Moolah Isis – Another slot on which four different progressive can be won is going to give you a horrendous long term expected payout percentage and this is the Mega Moolah Isis slot game which has a RTP of a tiny and very unappealing 88.00%!
Once you find a slot game you are enjoying you will need to decide if the bonus bet is something you are interested in. Find out here whether its worth your time and effort.