11 Questions to Ask About Slot Features Online
If you love playing slot machines in land-based casinos, your jaw will hit the floor when you discover how many more slots are available to play online. On any given casino site, you will usually find dozens of slots ready and waiting for you, if not hundreds. These include everything from 3-reel classic slots to complex video slot games with bonus rounds.
But how do you know if a given slot game is worth your time—and your money?
In some cases, you can actually preview a slot game directly without risking any money. Depending on the casino site, you may not even need to make a deposit. You may simply be able to join and play free versions of the same games you can stake actual cash on.
Whether you get to preview games for free or not, you can make the most of your bankroll by choosing only games which you can afford and which are going to give you the opportunities for fun and profit that you are looking for.
On your online casino site, you can look up some basic information on different slot games. You can also read reviews written by other gamblers.
In our online slots FAQ, you can learn more about slot machines in general. In this article, I will run down some of the important features to look at when you are hunting for new slot games to play. Ask the following questions, and you will be able to choose slots which fit your budget and your style.
1. What coin sizes are accepted?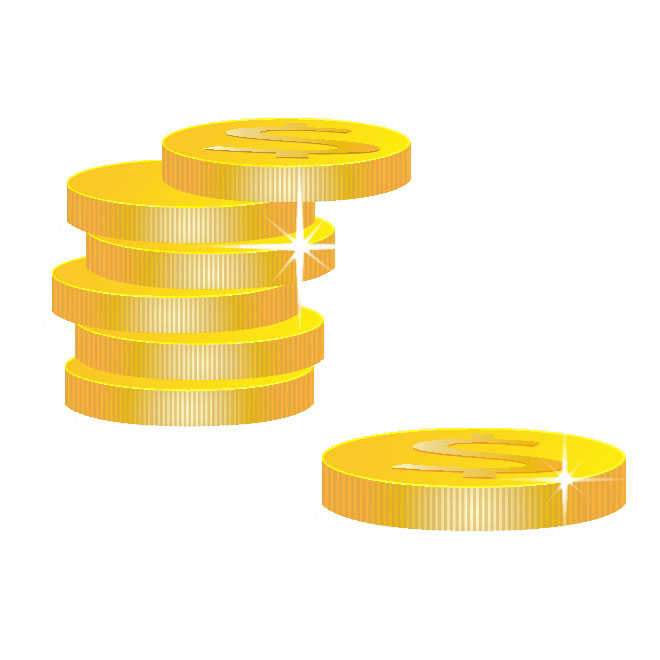 Most slot games allow you to play several different coin sizes. Check to see which sizes are available, and pay special attention to whether different sizes give you a chance to win larger jackpots.
Generally speaking, playing larger coin sizes is almost always going to give you a shot at a much bigger jackpot, and it tends to be a better value. So make sure you can actually afford that top value.
Also make sure if you are playing a lower coin size that you still have a chance to win something! Some slots will only pay out if you play the biggest coin size. Thankfully this is not very common anymore.
2. What is the frequency of the slot game?
How often can you expect to win if you play the slot over a period of time? Frequency is inversely related to the potential size of the winnings:
A low frequency slot pays out less often than a high frequency slot, but it tends to pay out more when it does.
A high frequency slot pays out more often, but usually pays out less.
Which is better? Neither really. It is up to you to decide what you like.
3. What is the payback rate of the slot?
The payback rate is one of the most misunderstood concepts in the world of slot machines. Contrary to popular belief, it does not refer to the amount of money you can expect to get back if you play. It refers to what the machine will pay back over a very long time period.
So say the payback rate for a slot game is 90%. This does not mean that you are going to get back 90 cents on the dollar. What it actually means is that over a period of years, the slot game will return that amount. But most of it will probably be in the form of sporadic jackpots. One person may very well take in the majority of those winnings, and the chances that person will be you are quite low.
4. What kinds of jackpots can you win?
Some slot games offer only fixed jackpots—these are jackpots where the amount of money stays the same at all times. Others offer progressive jackpots—these are jackpots which grow as more and more people pay money into the game around the world. Progressive jackpots pay out less frequently, but they can be massive. Some games offer both types of jackpots.
Choose based on your preference, and remember to double check the coin size rules for payouts.
5. What kinds of wild symbols and multipliers are there?
Many online slots have special symbols like multipliers, scatter symbols, and wild symbols. These symbols can increase the number of winning combinations available, send you to bonus rounds, and multiply your winnings. Sometimes you can guess as to whether a game includes these symbols just from its name. Many slot games with wild symbols have "Wild" somewhere in their names.
6. Are there bonus games?
If you enjoy video bonus slots offline, you are going to love the online variety! There is now more variety than ever to enjoy with bonus rounds. Some bonus rounds work on pure chance. Others allow you to use your skill to win free spins or extra money. These timed rounds can be quite intense, and can break up the monotony of simply pulling on the virtual lever again and again.
7. Do you like the theme?
Whatever you are into, there is a slot game which can immerse you in sounds and graphics you are going to love. There is a huge abundance of slot machine themes online, but some common ones include:
Ancient cultures (Egypt, Greece, etc.)
Wild animals
Sports
Far East
Pirates
Treasure hunting
Wild West
Fairytales and myths
Within each of these categories, you will find dozens of slot games to play. You will also find plenty of slots with miscellaneous themes which do not fit into one of these piles.
Some slot games actually have such complex themes that you end up playing through a storyline.
Other slots are completely the opposite, and are extremely simple. They may not have any theme at all beyond the traditional theme with numbers or fruit on the reels. These games can be nostalgic to play and just as enjoyable in their own way. The bottom line is that there is something out there for every gambler.
8. How are the graphics and sound?
Consider the quality of the graphics and sound when you are evaluating whether you want to play a slot game. You can find information on this by reading reviews, or you can check it out for yourself in a free demo mode if you get that opportunity.
When you are playing slots online, you get to enjoy games which take full advantage of the amazing technology your computer or mobile device is equipped with. Not all slots are equally well designed though with the same attention to detail and the same level of excitement. Of course, this is a partly subjective consideration. But if you are not satisfied with the graphics and sound of the slots you are playing now, you should shop around; you may very well find some slots you enjoy a great deal more!
9. Is the slot game easy to understand, and does it run well?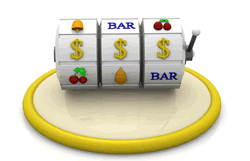 Most slot games are ridiculously straightforward; that is part of the point. You pull the virtual lever, and if you are lucky, money appears in your account.
But slots can actually be pretty complicated and confusing online. Sometimes, for example, they may include bonus rounds with overly elaborate games that you find puzzling and hard to play. Other times, they may include bizarre stipulations in the pay tables concerning different coin sizes and jackpots. If you cannot make sense of the pay tables, you may end up staking more money than you want to for a less than satisfying payout.
Another issue to consider is whether the game runs smoothly as advertised. If the game (or the site itself) hangs up, you are going to potentially lose money unfairly, and that is of course entirely not cool.
So make sure you are playing reliable games on reliable sites (check out our recommended casinos for some great slot sites to join).
Of course, there is also the matter of a reliable internet connection—even the most reliable online slot game will hang up on you if you are suddenly disconnected!
10. Do you need to download anything to play?
This is not so much a question concerning the specific slot games you are going to play as it is a question about the casino, but it is worth considering if you are still trying to choose a slot site to join.
Some websites require you to download an app to play their slot games. If this is the case, make sure that the app is going to be compatible with your device as well as your system.
Other sites have a no-download interface online. On these sites, you simply log on and start playing. If you are on a mobile device, check to make sure that the site has responsive design and loads well on your smaller screen. If the games do not display correctly, you will need to choose another device or another site.
Thankfully most online casinos nowadays make it easy to play on just about any device or operating system you can name.
11. Is there a rewards program?
Here is one more consideration which involves the casino more than the individual games.
Before you register your account, check to see if there is a rewards program available. Most online casinos at least offer a general VIP program, but some also offer rewards programs specifically for slots players.
With these programs, the more you play the slots on the site, the more points you earn. These points can then be redeemed for certain benefits like free spins. You may also be allowed to take advantage of additional rewards—higher bonuses when you re-up your funds for example.
If you are part of a slot VIP program, there is a chance that you also will merit invitations to slot tournaments online which are closed to the general public.
This is a truly great opportunity, because online slot tournaments require a very low buy-in—if any. Quite often they are free to participate in, especially if they are invitation-only.
You may think this means that you will only have a chance to win small prizes, but that is typically not the case. The prizes can include cash and other high-value items, and usually they are pretty generous.
You also have a significant chance of actually winning. Why? The participant pool is limited, and usually it is not all that vast. Sometimes casinos will award prizes to the top 10-20% of participants. That means you might have a 1 in 10 or 1 in 20 chance of winning something—pretty good odds while playing a total game of chance.
And actually, slot tournaments do involve some minimal element of skill which usually does not come into play with slots. If you are faster and more focused than the other players, you may be able to use up all your credits while other players waste their own. This gives you more chances to win.
So this is an indirect benefit of playing slot games regularly at certain online casinos, but it may give you added incentive to register an account. If you join several slot casinos online, you will maximize your opportunities for taking advantage of slot VIP rewards, including invitations to closed slot tournaments.
Conclusion: Maximize Fun and Profit by Being Selective About the Online Slots You Play
Because slot machines are games of chance, it is easy to make the mistake of thinking each slot game online is equal to every other.
But that is simply not the case. Many slots are far better designed than others, offering a superior experience in terms of theme, story, bonus rounds, graphics, sounds, and excitement.
There are also slots which are simply a better value in terms of the payouts, frequency, and payback rate they offer.
You need to consider your bankroll as well so you can manage your money the smart way. If a slot machine requires you to put in the maximum coin size to win anything of value and doing so will run you through your bankroll in no time at all, you need to move onto another slot game you can actually afford.
Finally, it is worth considering how slot games fit into the overall features of the casinos you are thinking of joining. If playing certain games allows you to earn points as part of a VIP program and participate in invitation-only tournaments, that is even more added value.
So do your homework. Research reviews for slots you are thinking of playing before you spend your money. If you have the option to test games for free, do that before you stake hard cash.
Slot machines rarely pay out huge jackpots, and you will probably spend a lot more money playing slots than you will earn in terms of payouts. But if you are selective about the slots you play, you can get more out of your bankroll and enjoy the best slot gambling experiences the web has to offer. For more secrets to maximize your success with slots, be sure to check out our Slot Machine Tips!
Play your favorite online slots at Slot.lv – Play for free or get a 200% bonus on your first deposit!
Keep On Reading