7 BEST Bets You Can Make At Online Casinos (And The 7 WORST)

Obviously, there's no such thing as a "sure bet" when it comes to gambling online. Every bet you make gives the house (or casino) an edge. That edge guarantees the house always wins in the long run.
Nobody gets rich by grinding it out, day after day, at craps, roulette, Pai gow poker, etc.
Having said that, there ARE good bets and bad bets. In fact, when it comes to the house edge, there are great bets and terrible bets. The former reduce that edge to a razor-thin margin while the latter open it up like a chasm.
Below, I'll introduce you to the seven best bets you can make at online casinos. These are the bets you should focus on if you want to make your bankroll last. I'll also present the seven WORST bets you can make. These are the ones that'll dry up your bankroll faster than you can say "Baby needs a new pair of shoes!"
Let's start with blackjack.
BEST Bet #1: Blackjack Using Basic Strategy
If you have even a modicum of experience gambling in casinos, you already know there's a right way and wrong way to play blackjack. The right way is to use basic strategy. The wrong way is to use your gut as a guide.
You've probably seen blackjack charts that tell you whether to hit, stay, split, or double your bet based on what you're holding and the dealer's upcard. Those charts detail proper blackjack strategy. If you follow it to a T, you can shave the house's edge down to almost nothing: 0.28% with liberal Vegas rules.
Even if the online casino has stricter rules than those you'll see in Vegas, playing with good basic strategy will only improve your odds on every hand.
BEST Bet #2: Banker Bet On Baccarat
Baccarat is simpler than it looks once you get accustomed to how the game is played. It's also one of the best games in terms of the house's edge.
There are two personas involved with the game: the player and the banker. You can bet on either one. Unbeknownst to a lot of baccarat fans, the banker bet has one of the lowest house edges in the entire casino: 1.06%.
BEST Bet #3: Player Bet On Baccarat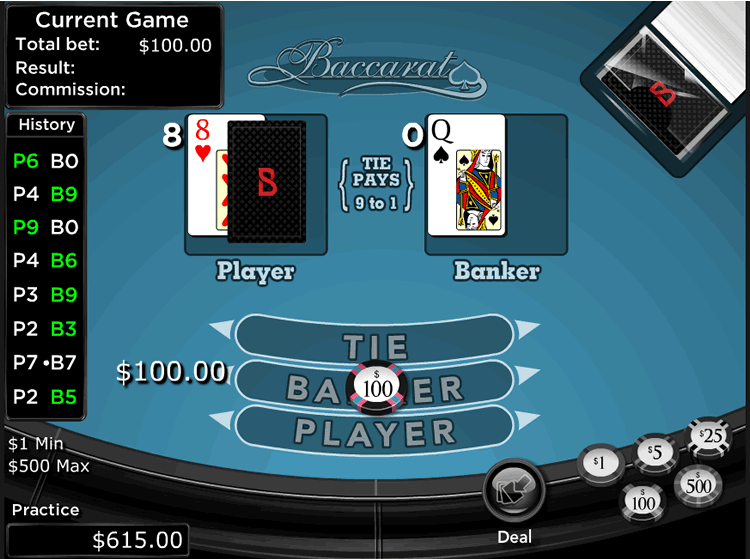 The banker bet isn't the only baccarat bet that comes with a surprisingly-low house edge. The player bet is also a good one to make.
The house edge on this bet is slightly higher at 1.24%. But that's not bad compared to other bets you can make at online casinos (more on those in a few moments).
BEST Bet #4: Pass/Come On Craps
I've never seen money move faster than I have on craps. If you're not careful, you can literally lose your bankroll within minutes.
That fact intimidates a lot of players. Consequently, many avoid craps like the plague. In their defense, most of the bets come with terrible odds. But there are a few that'll whittle down the house edge to a hair's breadth. Here, I'm referring to pass line/come bets. The house edge on these bets is only 1.41%
Technically, you can reduce the edge even further by placing don't pass line / don't come bets. The house edge drops to 1.36%.
One last note: always take odds on pass line / come bets. There's no better bet in the casino; the house edge on odds for four through 10 is 0.00% (zero). Of course, you have to place a preceding bet, one that has a negative expectation in terms of return, in order to take odds. But once you have money on the table, taking odds is as close to a "sure thing" as you're likely to get.
BEST Bet #5: Place 6 Or 8 On Craps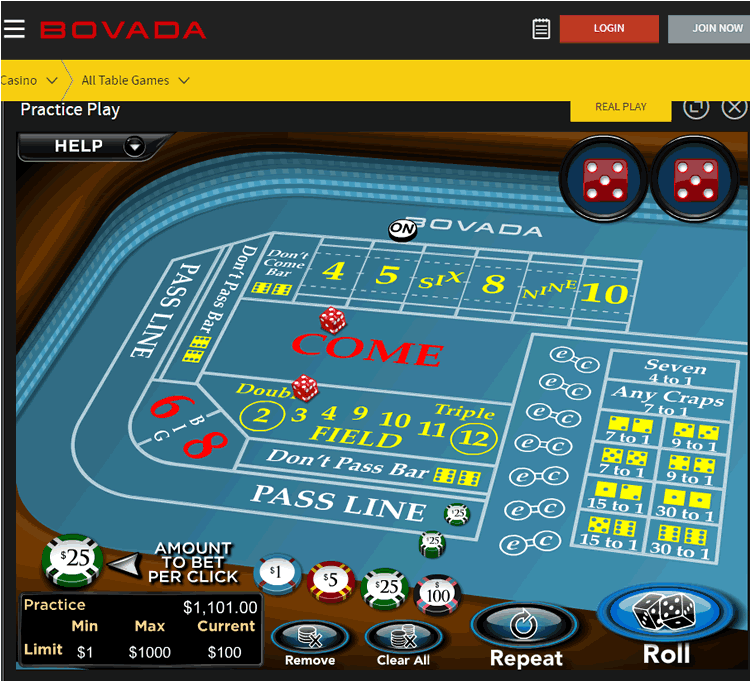 Every round in craps starts with the come-out roll. The shooter keeps shooting until he or she hits a point: 4, 5, 6, 8, 9, or 10.
Once the shooter makes a point, you'll have an opportunity to place a lot of different types of bets. Two of the best in terms of your chances of winning are the place 6 and/or 8 to win. The house edge is a relatively slim 1.52%.
You can also place 6 and/or 8 to lose. The house edge is a bit higher at 1.82%. Frankly, I never do this because my odds of winning are better when I place 6 and 8 to win.
But different strokes for different folks.
BEST Bet #6: Banker Bet On Pai Gow Poker
Pai gow poker, when played in a land-based casino, allows the player to be the banker. Sometimes, this option rotates clockwise around the table so each player is given the opportunity. Other times, the option goes back and forth between the players and the dealer.
Whatever system is used, if you're playing Pai gow poker and have a chance to be the banker, take it. Always. The banker has an edge over the player. This edge stems from the fact that copies of hands, which show up more than 2.5% of the time, are considered pushes.
If you make every bet as the player, the house edge on Pai gow poker is 2.84%. That's relatively high.
If you make half your bets as the banker, the house edge declines by nearly half: 1.46%. That's more like it.
If you make ALL of your bets as the banker, the house edge comes down to 0.20%. It's worth noting that this is never an option. It's only worth mentioning to point out the positive effect of playing the banker.
BEST Bet #7: Jacks Or Better (Video Poker)
Jacks Or Better video poker has a surprisingly low house edge: as low as 0.46%. Note that this assumes the game pays fully and you make all of the right decisions.
The Center For Gaming Research at the University of Las Vegas (UNLV) puts it as follows:
"For video poker the statistical advantage varies depending on the particular machine, but generally this game can be very player friendly – house edge less than 3% is not uncommon and some are less than 1% – if played with expert strategy."
"Full pay" Jacks Or Better carries the following payouts for a five-coin bet:
Royal Flush – 800:1
Straight Flush – 50:1
Four of a Kind – 25:1
Full House – 9:1
Flush – 6:1
Straight – 4:1
Three of a Kind – 3:1
Two Pair – 2:1
Jacks or Better – 1:1

Those are the seven best bets you can make.
The 7 Worst Bets In The Casino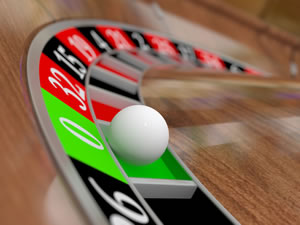 Let's now switch gears, and take a look at the seven WORST bets you can make at online casinos. The only justification for making these bets is if you're drunk. That alone is a good reason to avoid alcohol while gambling.
WORST Bet #1: Tie Bet On Baccarat
Recall from above that the banker bet on baccarat has a tiny house edge of 1.06%. The player bet isn't much worse at only 1.24%.
But there's another type of bet you can make: a tie bet. Avoid it at all costs. The house edge on this bet is a whopping 14.36%. There aren't many faster ways to blow through your bankroll.
WORST Bet #2: Side Bet On Caribbean Stud Poker
Caribbean Stud Poker, in general, offers relatively poor odds. The house edge is 5.22%. As we've seen above, you have much better options.
Having said that, you might enjoy playing Caribbean Stud Poker, and are willing to take your chances. If that's the case, stay away from the side bet. The side bet is for a progressive jackpot. The odds of your hitting it are infinitesimally small.
Placing the side bet on Caribbean Stud Poker is a lottery ticket. You're bound to lose. With a house edge of nearly 26.5%, it's one the absolute worst bets in the casino.
WORST Bet #3: Any Prop Bet On Craps
Prop bets win or lose on a single roll. That's in contrast to place bets (to win), where you win if the shooter rolls the numbers you choose, but only lose if the shooter rolls a 7.
Following is a list of proposition bets on craps:
Any seven
Any eleven
Any craps
Ace Deuce
Aces
The house edge for these bets falls somewhere between 11.11% (any craps) and 16.67% (any seven). If you care about your bankroll, there is no justifiable reason to place these bets.
WORST Bet #4: Tie On Casino War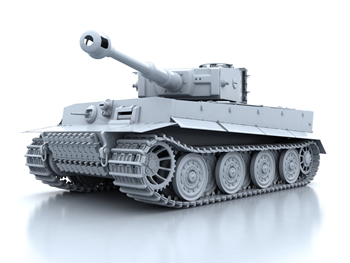 You probably played the card game War as a child. I did. It was a fun way to pass the time with friends. You can now play the game at some online casinos.
The overall house edge on the game, borne from going to war on ties, isn't terrible at 2.88%. Even if you surrender on ties, which raises the edge to 3.7%, you're still doing better than playing Caribbean Stud Poker or making prop bets on craps.
But the numbers shoot north when you bet on a tie in Casino War. The house edge on this bet is 18.65%. Don't even think about it.
WORST Bet #5: Basket Bet On American Roulette
There are two main types of roulette: American and European. There are lots of variants, but we'll ignore them since they're irrelevant to this discussion.
The biggest difference between American roulette and European roulette is the use of a double zero. The American version uses it while the European version does not.
This has a huge impact when it comes to making a basket bet. A basket bet covers five numbers: 0, 00, 1, 2, and 3. While the overall house edge on American roulette is 5.26%, the house edge on a basket bet is 7.89%.
There's no such thing as a basket bet in European roulette. The closest thing to it is a "Four Number" bet, which covers 0, 1, 2, and 3 (notice the absence of the double zero). The odds are slightly better, but still south of great.
WORST Bet #6: Insurance Bet On Blackjack
In traditional blackjack, when the dealer's upcard is an Ace, players are given an opportunity to buy insurance. This entails laying half their original bets, which pays 2:1 if the dealer does indeed have blackjack.
For example, suppose you bet $20 on a hand. The dealer's upcard is an Ace, and you decide to lay $10 (half your original bet) for insurance. If the dealer has blackjack, you'll win $10 on your insurance bet ($20 total). Of course, you'll lose your original bet ($20), which means you'll break even.
If the dealer doesn't have blackjack, you lose your $10 insurance bet. But your original $20 bet still stands, and the hand plays out as normal.
At first, the insurance bet looks like a good option. But it's actually a terrible one. It's essentially a side bet that heavily favors the house.
If you watch experienced blackjack players, you'll notice they never take insurance. There's a good reason: it's a bad bet.
WORST Bet #7: Keno
I've saved the worst for last. In terms of the house edge and your odds of winning, Keno is one of the last games you should spend time (and money) playing. The house edge on Keno is more than 25%. At some casinos, based on the payout schedule, the edge can reach 35%.
It's difficult to find a worse game to play if you want to grow, or at least preserve, your bankroll.
I honestly don't understand the draw of Keno. Not only does it offer terrible odds, but in my opinion it's kind of boring. That said, if you enjoy playing the game, and are willing to overlook its sky-high house edge, I wish you good luck. Don't say I didn't warn you.
The above is a good wrap-up of the best and worst bets you can make at online casinos. If you're not already registered at a casino, I highly recommend starting with Bovada, Slots.lv, and MyBookie. I've reviewed all three (along with many others), and found them to be legitimate, dependable, and eager to please their customers.
More Great Reads