While you are exploring the selection of BitStarz Originals Games, you will discover this crypto casino offers a game called "Dice."
Dice is not exactly what you might expect given the name. But it is a fun and easy game to try, quite similar to another game this casino offers called "Limbo."
This post will introduce you in-depth to the BitStarz Dice game, including what it is, how to play it, and how it compares to Limbo.
What is BitStarz Dice?
BitStarz Dice is a game where you bet on a random outcome between 0 and 100. Rather than betting on a specific number, you wager on a range of possible outcomes.
Although it may not look it when you glance at the interface, this game is essentially a variant of the crash games that are popular at crypto casinos.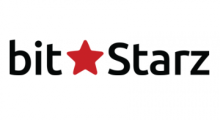 Why Play BitStarz Dice?
It just takes a few minutes to understand how the Dice game works and to start playing. It is a pretty mindless game, perfect for relaxing when you do not want to think too hard.
Despite the fact that Dice can be played pretty mindlessly, it does not have to be. Actually, the slider is really cool because it helps you visualize probabilities. It gives you something concrete you can actually look at, rather than having to rely on how you imagine probabilities in your head. That means that playing this game can sometimes be educational, as having that visual aid may help you understand probabilities better for this game and for others you play.
When you pick a slot game to play, you generally need to look up the volatility beforehand so you can pick something that suits you. But with Dice, you can adjust the volatility of the game simply by dragging around the slider. You can either give yourself good chances of frequent small payouts or low chances of occasional high payouts.
If you do you decide to drag the slider so that most of the meter is red, you probably will not win, but if you do, the payout could be huge. For many gamblers, this can be an exciting aspect of the game.
Great For ALl Account Sizes
Whether you have a large or small account, you can enjoy playing this simple game of chance.
As a Provably Fair game, you can check for yourself that BitStarz Dice produces fair, random results. Just click on the checkmark at the bottom labeled "Fairness." This will open up the tool.
The Rules of BitStarz Dice
As we mentioned, the possible outcomes for this game are between 0 and 100. But what you need to pay attention to is whether the outcomes are in the red or green sections of the slider.
If the outcome is in the green area, you win. If the outcome is in the red area, you lose.
These rules will make more sense to you once you understand them in context, so let's go over how to play this game.
How to Play BitStarz Dice
At the start of the game, the interface will load with the slider set at "50," right in the middle between 0 and 100. The left-hand side of the slider will be red. The right-hand side will be green. So, you have a situation where the red and the green are equal.
Indeed, the "win chance box will say "50" to inform you that you have a 50/50 chance of winning if you place your bet with the slider as it stands. You also will see that the multiplier is 1.96.
Input Your Bet Amount on the Left-hand Side of the Screen.
Once you input your bet amount, you can look right below it in the "profit on win" box to see what your payout will be if you win. So, for example, with the default settings, if you put in "1" as the bet amount, you would win "1.96."
Change Any Parameters You Want to Adjust
Before you finalize your wager, you have an opportunity to make some adjustments to the odds and multipliers. There are several ways you can do this.
One option is to adjust the slider itself. You can push it to the left or the right, increasing or decreasing the amount of green versus red. Doing this alters your chances of winning, which you will see reflected in the "win chance" box below. It also has an impact on the multiplier. The larger the green area, the higher your chances of winning, and the lower the multiplier. The larger the red area, the lower your chances of winning, and the higher the multiplier.
Another option is to input what you want directly in the "win chance" box. If you do this, you will see the multiplier updated automatically. You will also notice the slider adjusting automatically.
Finally, you can input the multiplier you want in the "multiplier" box. When you do this, the win chance and the slider both automatically update.
Click The Green Button That Says "BET" once everything is adjusted to your preferences.
The round will then take place.
You will see an animation where a diamond (the "die" presumably) settles into position on the slider, displaying the number between 0 and 100. It does not need to be a whole number. For example, it could be 12, 13, or something like 12.87 or 12.14. There are way more than 100 possible values!
Regardless, all that matters for the outcome is whether it landed in the red or green zone. If it landed in the green area, you will receive a payout. If it landed in the red area, you will lose your bet.
It might interest you that you can drag the slider so that almost the entire field of possibilities is green, giving you a 97% win chance. But the multiplier is just 1.01 if you make that selection. So, even though you will almost certainly win, the amount you win will be minuscule.
At the extreme opposite end, you could make almost the entirety of the slider red if you prefer. You would only have a 2% chance of winning, but the multiplier is 49.
There is also a "Roll Over" button you can click. All this does is switch around the red and green so that they are on opposite sides of the slider. If you click on it again, they will reverse once more to how they were original.
Note that this is just a quick way to invert the odds. For example, let's say you have it set up so that you have a 1/3 chance of winning, but you are getting tired of that. If you click on "Roll Over," the reversal of the red and green means that you will now instead have a 2/3 chance of winning.
One more thing to know is that there is an "auto" mode. In this mode, you can input your bet amount, the number of bets you want to take, and a stop loss and take profit target. You also can optionally input an amount that you want to increase your wager upon winning or losing.
BitStarz Dice vs. Limbo
The BitStarz Dice game is really similar to another BitStarz Original called Limbo.
This game does not feature a scale from 0 to 100 with a slider, just a multiplier in the middle of the screen. But the goal and the mechanics are similar. There is a "win chance" box and a "target multiplier" box. You can modify either one, and it will automatically update the other.
You then click "BET," and the multiplier in the middle of the screen will tick up to a random amount and then stop.
You win if the number is more than the target multiplier you chose. If it is less than the target multiplier you chose, you lose.
Interestingly enough, there are some minor differences with respect to winning chance and multipliers. You may recall that if we gave ourselves a 50% win chance with Dice, the target multiplier was 1.96.
With Limbo, on the other hand, with a 50% win chance, the target multiplier is 1.94.
While you can set Dice with a win chance as high as 97%, the max allowed in Limbo is 96%, with the corresponding multiplier being 1.0104.
Limbo lets you put in a much higher target multiplier than Dice, which only allows you to go as high as 49, with a 2% chance of winning. In Limbo, you can go as high as 9700 in the target multiplier box, with a win chance of just 0.01.
So, with Limbo, you can make bets that are far less likely to win to give yourself a shot at a ridiculously high payout.
But on the flip side, the graphical interface in Dice is a nice benefit that Limbo does not have, and which can really help you make sense of your bets if you are a visually-minded person.
If you have fun playing Limbo and Dice at BitStarz, we recommend you also take a look at crypto casino crash games, which feature similar mechanics and concepts as well.
Are BitStarz Dice Outcomes Random?
Yes, the outcomes of the BitStarz Dice game are completely random, with each roll being independent of the last. That means that there is no connection between what you get on your previous roll versus your next one.
BitStarz Dice Strategy
With so many parameters you can adjust, you may be wondering whether there are any strategies you can use to play BitStarz Dice.
Unfortunately, because this is a game of random chance that features independent trials for every roll, there is no strategy you can use to give yourself a higher chance of winning.
Well, that is not exactly true. You can, after all, simply make more of the slider green so that the probabilities are more in your favor.
But that does not remove the randomness from the game. There is nothing you can do to reduce that. Each roll you take at a particular set of probabilities will always have those probabilities of winning or losing. If you leave the slider at 50%, for example, you have a 50% chance of winning every wager you place.
Some players may be tempted by the presence of the bet history in the upper right-hand corner of the screen. There, you can view your winning and losing outcomes.
You might reason that if you are on a winning streak, it is bound to continue, or (conversely) that if you are on a losing streak, it is bound to turn around.
But because of the nature of independent events, these past outcomes have no bearing on the future. Again, your probabilities are listed right in front of you in the "win chance" box. That is all that is relevant.
Similarly, the specific numbers that have been showing up are also irrelevant. You might notice that the past few numbers have all been in the 40-50 range, for example, and believe that must mean that it is likely the next one will be as well. But those results are coincidental and do not constitute a true pattern.
Small, Consistent Bet Sizes
When playing a game of chance like this one, one thing you might consider doing is placing small, consistent bets. The purpose of doing this is simply to play for a long period of time and have the chance to make any wagers.
If you decide to make large wagers, you may only be able to make a few of them before you run out of your bankroll.
You should certainly avoid being drawn in by progressive betting systems like Martingale, where you continually increase your stakes as you lose bets.
With these types of systems, you might think that eventually, you have to win and that the enormous size of that win will make up for the losses you suffered before.
But in reality, systems like these just make gamblers lose all their money more rapidly. So, try and stay away from the temptation, especially when you are using the auto mode that allows you to automatically increase your wager sizes as you go.
Does a "Micro Win" Strategy Work?
One strategy you might be thinking of trying because it seems like a good idea intuitively is simply to pull the slider so that the meter is about as green as you can get it, and then place bet after bet.
If you do this, you will win the vast majority of your bets according to the probabilities in place. But what you might not think about is just how low the multiplier is, and how it will not be enough to offset the losses you do have, even if they are few and far between.
For that reason, the house will still win in this situation. There is no situation where there will be a negative house edge.
But does that mean that this "micro win" strategy is useless? Well, that really depends on your goals.
Maybe you just enjoy the experience of having numerous small wins, even if you still are not winning overall. In short, you like low volatility. If that is the case, then it makes sense to play this way.
Play BitStarz Dice Now
Excited to try your luck at the BitStarz Dice Game? Click the link below to open your account and claim your welcome bonus. Enjoy Dice, Limbo, and all the other thrilling BitStarz Originals.
Some Other Stuff For You to Check Out While You're Hanging Out Here: