While looking for new games to play comma you might have run into a BitStarz original called Limbo.
What is Limbo, and how do you play it? This post will introduce you to how this game works so you can start playing it over at BitStarz.
What is Limbo?
BitStarz is a simple game involving multipliers. It is somewhat similar to Crash or Plinko. But unlike those two games, it does not have a visual interface, just a number that takes upward after you place your wager.
Why Play Limbo?
The rules for this game are super basic, and the way it works is also incredibly simple and straightforward. It should only take you a couple of minutes to understand the game and learn how to play it.
Limbo's gameplay is ridiculously easy and takes very little thought. That makes it a relaxing way to pass some time.
When you play this game, you get to decide to go for payouts that are small, but likely. Or you can go for those payouts that are huge, but unlikely. In essence, you control the volatility!
Try putting in a really high multiplier, like the 9,700x maximum. Your win chance is just 0.01 with this multiplier, but the payout is enormous even with a tiny wager. If you are just betting $1, you could win $9,700!
Good For Any Bankroll Size
Whether you are a high roller or you only have a small amount of money in your online casino account, you can enjoy playing Limbo. You can bet as little as 1 cent!
This is a Provably Fair game. In the game interface, you can click on the "Fairness: icon with the checkmark at the bottom at the screen. This allows you to verify that the game is generating fair and random results for yourself.
The Rules of Limbo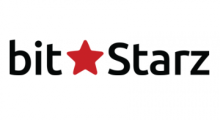 The rules of this game are summed up neatly by BitStarz itself: "For a win to qualify the target payout needs to be below the limbo result."
The only other rule is that the maximum target multiplier is 9,700x.
That is all there is to it! The easiest way to understand how Limbo works is to explain the steps to playing the game.
>h3>How to Play Limbo
Limbo loads with a simple interface. You will see a multiplier on a gray screen in large numbers: 1.00x. Above that, it says "PLACE YOUR BETS." You can see your funds at the top of the screen.
The betting interface is on the left-hand side and below the main screen. There are two modes: manual and auto. Here is what you do in the manual mode:
Input your bet amount on the left-hand side of the screen.
Look at the bottom of the screen.
There, you will see the box for the target multiplier. Choose a value for that box. The lowest value you can put in is 1.0104.
As you change the value in the target multiplier box, you will see the "em>win chance" updated automatically beside it. You also can look back at the left-hand side under your bet amount to see how "profit on win" has changed.
If you prefer, you can actually input the "win chance" you want directly in that box on the bottom of the screen.
When you do, it will update the target multiplier field automatically, as well as your profit on a win.
This is really convenient because it makes it easy for you to pick the multiplier with a full understanding of what it means for you insofar as your possible outcomes.
Once everything is to your liking, click the big green button that says "BET" on it.
The big number in the middle of the screen will rapidly tick upward, stopping on a random multiplier.
You will now find out if you win or lose. As long as the target multiplier you put in does not exceed the final resulting number, you win your wager!
If the target multiplier is above the resulting number, you lose.
In a way, this is a lot like the game Crash. That game also features a multiplier ticking up. In Crash, there is a random number at which the climbing line will crash; that is basically equivalent to the final multiplier that appears in Limbo.
If you were to cash out of Crash before the line crashed, you would have essentially picked a multiplier below that final multiplier — much the same as choosing a target in Limbo that falls below the final multiplier, and therefore wins.
Similarly, if you failed to cash out of Crash before the line crashed at the final multiplier, in your mind you had essentially picked a target multiplier that was higher than the final outcome. In Limbo, losing wagers work more or less the same way. The only difference is that you are specifying that too-high target multiplier at the start of the game, rather than just in your head.
In other words, the mechanics of Crash and Limbo are essentially identical. The difference is simply in the interface and how the game is represented to you.
Both games give the illusion of playing out in real-time, even though the result is predetermined by a random number generator.
The biggest difference in terms of gameplay is that with Limbo, you are making all of your betting decisions upfront before you start the round. In Crash, you are making those decisions on the fly as the round is in progress.
If you get tired of making manual betting decisions for every round, you can click on the "auto" button on the left-hand side of the screen. You can then input your bet amount, how many bets you want to place, and whether you want to increase your bet size by a particular amount on wins or losses. You can also set a stop loss and a take profit.
You can then click on "START AUTO BET," and the game will play through the rounds for you according to the instructions you provided.
To read more about Casino Randomness,
check out this article
!
And don't forget that if you were to go and join
Bitstarz
, you can get yourself a Welcome Bonus of
5btc and 180 Free Spins
!
Are Limbo Outcomes Random?
Yes, the results of this game are entirely random. There may be times when you think you have spotted a pattern, but this is just a coincidence. There is no way to predict the outcomes.
Similar to Limbo: Dice
If you enjoy Limbo, you might also appreciate another BitStarz Originals game called "Dice." Dice works almost the exact same way Limbo does, but the interface is different. Read more in BitStarz Dice 101.
Limbo Strategy
Limbo records the multipliers that have come up for your most recent rounds and conveniently lists them in the upper right-hand corner of the screen.
It highlights the ones that were winners in green so you can see at a glance which ones you won or lost.
You might be tempted to try and strategize using this information, which is the reason it is provided to you in the first place. But again, the outcomes are purely random, so there are no viable strategies involving your past outcomes. Every single round is an independent event.
Managing Your Money
One thing you can always do strategically even when playing games of pure chance is to manage your money with care.
If you place large wagers, it will not be too long before you run out of money to play with. To make your bankroll go further and to have as much fun as possible, place smaller wagers.
You might be wondering whether you should ever increase or decrease your stake sizes, especially since the auto mode allows you to do just that should you win or lose.
Logically, the answer to that question is "no."
The reason goes right back to randomness and independent trials. Even if you have just won a bunch of bets in a row, that does not increase your odds of winning your next wager. In fact, the game tells you your odds of winning your next bet based on the parameters you set in the "win chance" window.
You can see for yourself that if you do not change your target multiplier, your win chance remains the same wager after wager.
So, there is no reason to increase your bet size just because you are on a "winning streak." That streak can always end with your next bet.
Likewise, if you just lost a bunch of wagers, it does not become more likely that things will turn around soon. So, there is once again no reason to increase your stake size.
Does a "Micro Win" Strategy Work?
A popular strategy in Crash is to get out as fast as possible on every round. The thinking is that most of the time, the crash is going to happen fairly quickly. By definition, the game is programmed in such a way that only rarely will high values be reached with the multiplier. So, by getting out quickly each time, one is more likely to accrue a larger number of wins, however small.
One may apply this same thinking to Limbo. In this game as well, most of the time, the final multiplier is not going to be very high. So, if you keep your target multiplier low, you have a higher chance of winning.
This can work fine as a strategy if your goal is ultimately just to enjoy the excitement of a lot of small wins and stay in the game for longer.
But it is important to know that mathematically, this strategy will not allow you to beat the house.
When you give yourself a very high chance of winning, the payout you qualify for becomes very low.
So, even if you have a winning streak where, for example, you win five times in a row, when you lose on your sixth wager, it may wipe out all the profits you just made.
Ultimately, the house always wins when you play Limbo, regardless of whether you choose large or small target multipliers. But if you have some particularly long winning streaks, you might sometimes be temporarily in the black. And no matter what happens, you will have a lot of fun.
Now you know how to play Limbo, the fun, simple, and exhilarating original game at BitStarz casino. If you are ready to get started playing now, click to open your BitStarz account and claim your welcome bonus.
And Don't Forget to Take a Look At These Pages As Well!