Online Craps: Pass Line and Pass Line Odds Bets Explained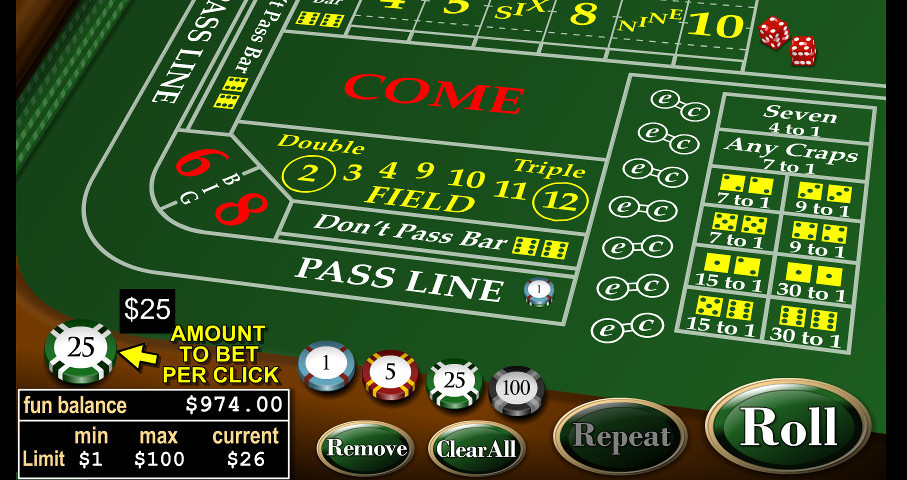 The first look at a Craps table can be quite daunting, with what seems like zillion different wagering options and areas with unusual names such as Come, Pass Line and Don't Pass bar, Hardways, and so on. We've no doubt it has scared away more than a few players fearing complexity they wouldn't be able to cope with. Fact is, a game of Craps does offer loads of potential bets and is for this reason probably one of the most complicated games one will find in a land-based or an online casino. At the same time, it's also exceptionally interesting to play and making the effort to learn it is definitely worth it; just take it one step at a time and practice with the help of free-play versions commonly available online. You'll be able to roll the dice with plenty of confidence in no time, and that's a promise!
What is a Pass Line Bet?
The first dice roll is called Come Out Roll, and the opening bet placed just before the dice land on the table for the very first time known as the Pass Line Bet. If the outcome of Come Out Roll is 7 or 11, Pass Line Bet immediately wins. In case of a 2 (so-called "snake eyes"), 3 ("cross eyes") or 12 ("box cars"), the same bet instantly loses. If 4, 5, 6, 8, 9 or 10 is rolled, this number becomes "the Point" and your initial wager remains on the table. Consequently, you'll see the puck labelled ON move to the number rolled as the Point.
From now on, dice will keep rolling until they deliver either the Point or a 7, which is when a round ends. Pass Line bet will win if the Point appears before 7, and lose in the opposite case scenario. There's no telling how long this might take and it is theoretically possible for the same round to play for hours on end. A winning Pass Line Bet pays even money.
Take a look at the table again and you'll also see a field labelled Don't Pass bar; this is where you can make bets predicting the opposite outcome to the one above. Don't Pass Line bets are also placed before the initial roll and immediately win when Come Out Roll delivers 2 or 3 and lose when the outcome is 7 or 11. In the event a 12 is rolled, it's considered a push and your wager is returned. Any other number becomes the Point and the game continues until a 7 (Don't Pass Line bet wins) or the Point (Don't Pass Line bet loses) is rolled. Same as its twin, Don't Pass Line bet pays 1:1. The difference is that, unlike Pass Line bets, one doesn't have to wait around for one of those two outcomes to resolve the wager; Don't Pass Line bets can be removed or reduced whenever one chooses to.
Whether you already know how to play or if you're just learning, check out
CafeCasino
where you can play for
real money
or just for fun! To see more of our Top Rated Casinos, take a look
at this list
.
How Pass Line Odds Bets Work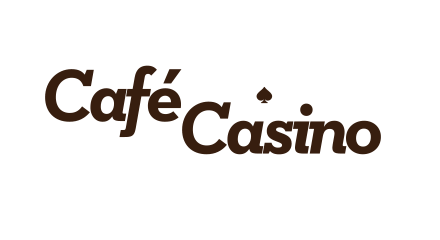 Players are offered to make an additional wager on their original Pass Line bet in the maximum value of 3x the initial stake (limit depending on the casino). This is how it works: after you've placed your Pass Line bet and the Point has been established, you can place additional chips on the outside of Pass Line bar, just under the first batch. The reason you may want to take this opportunity is that winning Pass Line Odds bet pays true odds, meaning it will deliver 2:1 when 4 or 10 is rolled, 3:2 for a 5 or a 9, and 6:5 for a 6 or an 8. Unlike the Pass Line bet, this wager can be removed should you decide to do so.
Odds bets can also be placed in combination with Don't Pass Line bets and work in a similar manner as Pass Line Odds. The good news is, even with these basic wagers one can start playing Craps, and win! After a while, you can start introducing new types of bets, and sooner than expected, you'll  become a true Craps master.
Optimal Craps Strategy
House edge on Pass Line bet per roll (bet resolved divided by average number of rolls) is as low as 0.42% and therefore considered to be a good bet. And what's even better, since Pass Line Odds bets pay true odds, the house edge on these wagers is zero. Can you think of any other casino game or bet type with zero edge? That is also why there is a maximum limit on how much you can wager in relation to your Pass Line bet. This limit may differ from one casino to another and even for different numbers established as the Point, but there will always be a maximum amount you'll be allowed to bet. Be aware that some gaming sites will also refuse to count Odds bets towards your loyalty points, so if that's what you're going for, make sure to read promotional T&C's first.
Not only are these basic bets sufficient for winning at Craps, they are also part of the optimal strategy. Experts will advise that you "play the dark side" and place Don't Pass bet with maximum Odds, or as second-best, bet on Pass Line and combine it with full Odds. So even before you learn about Come, Don't Come, Field, Place, Buy, Lay, Big 6, Hardways and other betting options available in this exciting game, you'll already be able to play in line with the optimal Craps strategy. Who said Craps was a complicated game?
Read More About Craps and Other Table Games…