BitStarz Originals: What Original Games Can You Play at this Crypto Casino?
One of our favorite crypto casinos is BitStarz. This site has been around since 2013, making it one of the older and more established crypto casinos online. Did you know that along with popular games by developers like Betsoft and Real Time Gaming, BitStarz offers its own proprietary games called BitStarz originals?
In this post, we will introduce you to the full collection of BitStarz originals!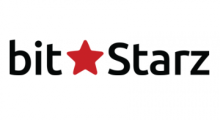 What are BitStarz Originals?
BitStarz created BitStarz Originals in response to customer feedback and requests. These are original games that you will not find on any other casino sites.
BitStarz explains, "Because of that close relationship we get a lot of great feedback from players such as yourself, and it's not like those suggestions get shredded and re-purposed as confetti at the next office party. We listen, and we improve."
The site continues, "By now, we think we have a pretty good idea of what our players like, so it felt right to create our own line of games. If you feel we got it all wrong, or if there are things we can improve on, please let us know, and maybe your idea will make it into a real slot one day."
We think it is pretty awesome that BitStarz takes feedback from customers this seriously, and has actually taken action to give customers what they want, even if that means putting in the hard work to make brand new games from scratch.
Don't forget that when you go and join up at
Bitstarz
you can get an incredible
5BTC + 180 Free Spins
!
Also, make sure that you check out the Weekly Slot Wars to win even more cash while you're there!
Why Play BitStarz Originals?
BitStarz Originals are games you will not find anywhere else. Some of them are also not very common. For example, BitStarz has its own unique versions of popular games like blackjack and slots, but it also has versions of less common games such as Plinko. So, if you have been trying to find something different to do to break up your routine, exploring these originals is a great way to do it.
Another reason to play BitStarz Originals is that these games are Provably Fair.
Provably Fair is a feature that you will find at some crypto-centric casinos. With every BitStarz Originals game, you will notice a checkmark at the bottom of the screen that says "Fairness."
Clicking on it will pull up a tool you can use to verify for yourself that the game generates random, fair results.
Even though online casinos have been around for a long time now and most gamblers have learned that you can trust those that are well established, many people still feel an extra sense of assurance with this level of added transparency.
What Games Can You Play in the BitStarz Originals Section?
Now that you know what makes BitStarz Originals so exciting, let's take a look at the selection of exclusive games this online casino is offering.
First up, we have Plinko, the famous game from "The Price is Right."
This game features a virtual interface designed to resemble a traditional vertical Plinko board with pegs. At the start of each round, a disc is dropped from the top of the board and takes a random path between the pegs to reach a random slot at the bottom. The multiplier in that slot determines how much you receive as a payout.
There are not a lot of online casinos offering versions of Plinko. So, take advantage of the BitStarz Original version!
Another game BitStarz offers as an original is Limbo. This is a game that is very similar to the crash games that are popular at crypto casinos. For every round, you place a bet, and then a multiplier ticks up and stops at a random number. If you set a target multiplier at the start of the round that is lower than that number, you win. If you set a target multiplier at the start of the round that is higher than that number, you lose.
The main difference between this game and crash other than the interface is that with Crash, you make your betting decisions after you start each round by deciding in real-time when to get out. With Limbo, you make your decisions at the start of each round instead.
To learn more about how this game works, see Limbo 101.
Wheel is a game that features a spinning wheel with segments in different colors. You simply bet on what color segment the wheel will land on, and win a payout accordingly if you are correct.
That makes the game similar to roulette. But you can actually increase or decrease the number of segments before each round, altering your risk.
We do notice this game is a little buggy right now as we are playing with it, but it works just fine the majority of the time.
To clarify, the bug is that we seem to be unable to select the segments we want to place our wagers in, not issues with the outcomes and their randomness. Also, it could very well be that the issue is with our browser and not with the game itself.
The Slot game at BitStarz is precisely what it sounds like. It is a straightforward slot machine game where you can pick between 1 and 20 lines. There is not much else to say about it. It is not particularly unique, but it is still a lot of fun.
As with Slot, Blackjack is a straightforward game that you should know how to play instantly if you have played blackjack before.
As with Slot, it features simple but pleasing graphics and an easy-to-use betting interface.
The "Dice" game on BitStarz is not very intuitively named. Loading it up, you would expect to see a graphic involving actual dice. Instead, you see a slider where you can choose a value between 0 and 100.
You will notice that part of the slider is red, and part is green. If the game generates a result in the green area, you win. If it generates a result in the red section, you lose.
You can move the slider around before each round to impact the odds. Giving yourself better odds reduces the multiplier on a win, however.
In fact, it is actually quite similar to the "Limbo" game—you just are looking at a different interface.
Now you are familiar with all the BitStarz Originals at the time of this writing. Ready to experience these exciting games for yourself? Click below to open an account now at BitStarz crypto casino and claim your welcome bonus.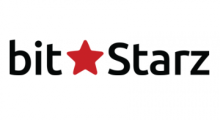 And Why Not Check Some More Easy Games While You're Here